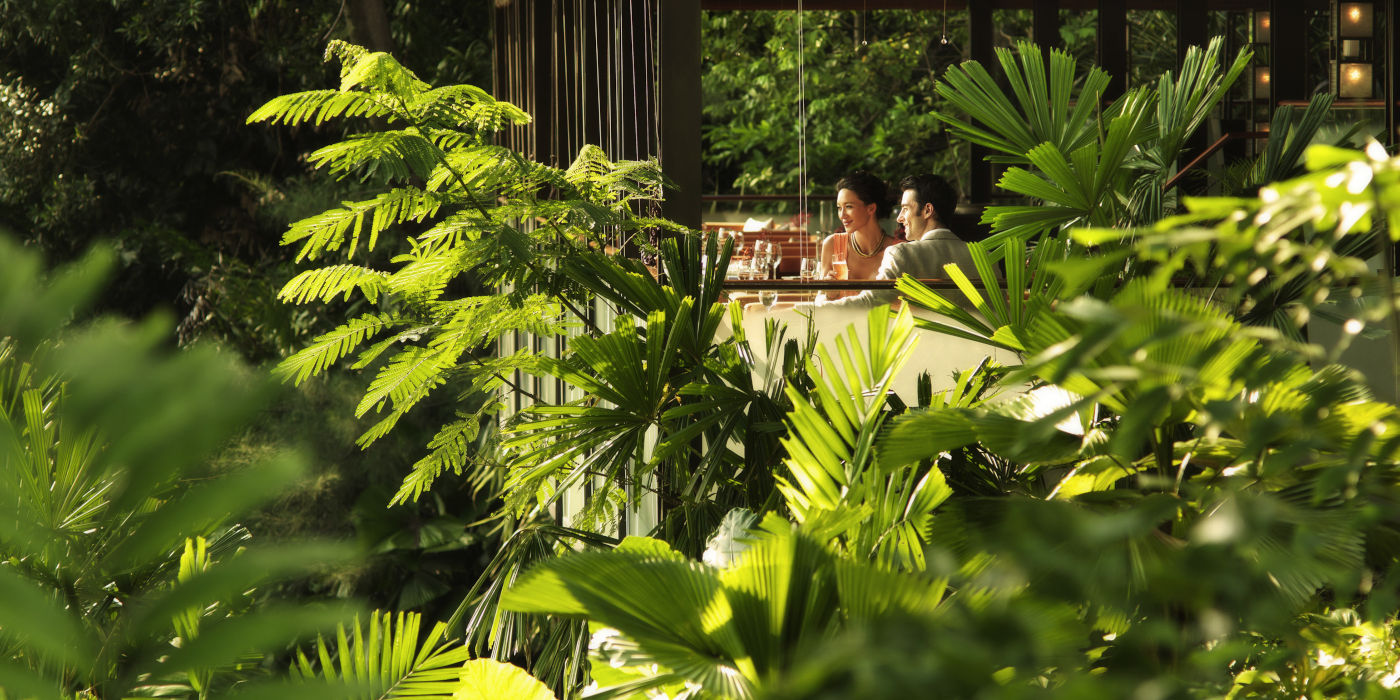 Innovation
Innovation in Procurement: Five Ways Accor is Serving Hospitality's Transition Towards a more Sustainable Model
As a trailblazer in hospitality, Accor considers its responsibility to pioneer innovations that can move the needle for all its stakeholders and accelerate the sustainable transformation of the industry overall. Procurement has become a major lever of action for a more sustainable hospitality model.
Facing up to Environmental Issues: The Challenge for the Hospitality Industry
As the world is becoming more aware of the importance of living sustainably, travelers expect hospitality companies to step-up their action plan and offer a hospitality experience with a positive impact. A recent study by PWC named the Environmental Social Governance (ESG) goals that set a business apart - natural resource protection, sustainable and local sourcing, zero waste and water conservation - all of these key areas where hospitality companies can act.
A major part of companies' environment, social, and governance footprint lies outside their walls, with suppliers. Over the past few years, Procurement has become increasingly instrumental in supporting sustainability transformation strategies, particularly driving sustainability compliance within supply chains, sourcing and co-designing more sustainable products and services, and building sustainable relationships with suppliers.
Astore: Five Concrete Innovations for Procurement
To achieve a more sustainable model, procurement is a major lever for action. Astore, Accor's leading procurement organization for hospitality, serves more than 8,500 international clients and contributes to driving more sustainable procurement for the entire hospitality industry.
Open not only to the Group's hotels, but to all hospitality players, Astore delivers best in-class expertise and solutions to ease operations, optimize costs and maximize performance. Astore is also driving sustainability transformation to improve the environmental and social performance of procurement in the hospitality industry, including the following five key action areas:
1. Toward Net Zero: driving the energy transition
As part of Accor's commitment to reach net-zero carbon emissions by 2050 and its efforts to move the sector towards a more sustainable model, Astore's procurement teams are selecting committed suppliers respecting high environmental and societal standards. In line with this objective, Accor's Paris corporate headquarters is 100% supplied by renewable sources.
2. Natural Resource Protection: eliminating single-use plastic
At the end of 2022, 84% of hotels had eliminated 46 types of single-use plastics in their guest experience. Accor's procurement organization has implemented a range of innovative alternatives. As an example, working with the Group's long-term suppliers, dispensers are now replacing single doses in amenities, for overall savings of more than 300 tons of plastics in a year.
3. Sustainable and local sourcing: onboarding local suppliers
On Astore Shop, Accor's online purchasing platform, Accor's strong local anchorage to work closest to the field is represented by an ongoing dialogue with a large network of suppliers to promote local procurement, including in Food & Beverage. Today, more than three quarters of Accor's suppliers in France are small or very small structures, and this number is growing. Furthermore, by sourcing closer to hotels in their own area, Accor is also reducing the environmental impact of transport. And in line with the Group's Sustainable Food Charter commitments, Accor is increasing seasonal sourcing, organic product use, and selecting suppliers with responsible practices in animal welfare and fishing.
4. Product safety and quality: stepping up supply chain audits for supplier compliance
Astore vets the environmental and social standards of the more than 5,000 quality suppliers on its platform, selected through a process that incorporates sustainability criteria. Using the trusted sustainability ratings partner for procurement teams, EcoVadis, Astore is also working to address the issue of CSR compliance in subcontracting.
5. Inclusion: supporting local initiatives
In the U.S., Astore supports minority and women-owned businesses through partnerships such as with the NMSDC National Minority Supplier Development Council. In France, Accor is part of the collective of companies for a more inclusive economy. A supplier program also works for the inclusion of people with disabilities, such as the partnership with Café Joyeux, a coffee shop employing people with disabilities.
As a key lever in supporting sustainability objectives, Astore is facilitating through innovation more sustainable supply chains to maximize value and support owners and partners as the hospitality industry continues to transform.