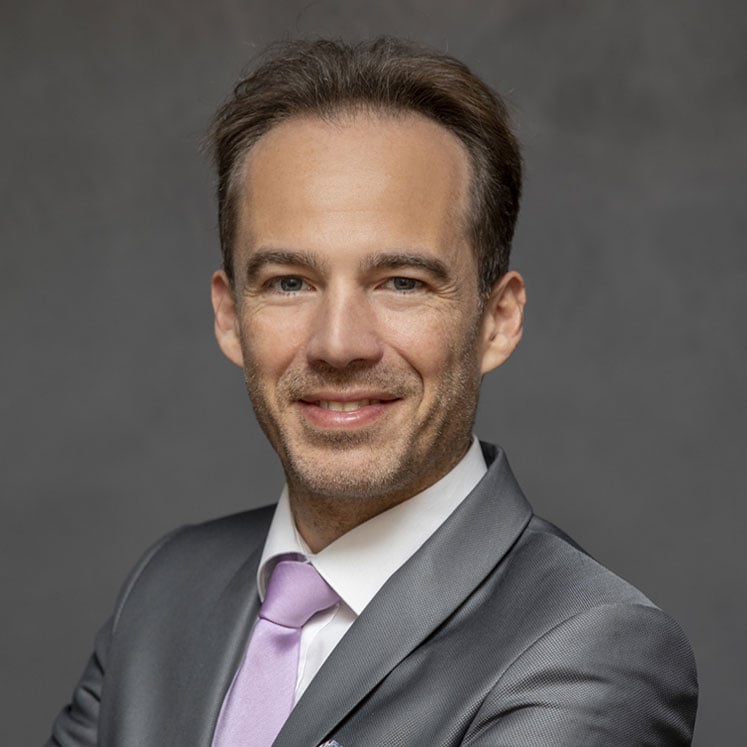 Fabrice Carré
Chief Strategy Officer
Fabrice Carré is graduated from ESSEC Business School and holds a Public Works Engineer degree from ESTP (Ecole Spéciale des Travaux Publics).

Fabrice started his career in 2001 at Arthur Andersen Business Consulting (now Bearingpoint) as Strategy Consultant and then went on, as manager, to drive restructuring, performance and growth management assignments in several CAC 40 companies, operating in energy, telecoms or technology and in government agencies and public institutions.

Fabrice joined Accor as Strategic project manager in 2006. In 2008, he was part of the new Strategy Department, which led the split between Accor Hospitality and Accor Services. In 2010, he was appointed Strategy & Investment VP, expanding his responsibilities to include financial analysis of all the Group's development and investment projects. He was promoted Strategy & Investment SVP in 2013 and was part of the team driving Accor's transformation with the HotelServices / HotelInvest split, as well as the acquisition of Fairmont Raffles Hotels International (FRHI).

Mid-2016, he became SVP Strategy & Corporate Finance responsible for financial management and performance monitoring of Sales, Marketing, Distribution, Loyalty and IT activities, in addition to his existing missions. Fabrice led the internal team in charge of the Booster project.

In October 2020, Fabrice Carré was appointed Group Chief Strategy Officer and became a member of the Group's Executive Committee.

In January 2023, he joined Accor's Premium, Midscale & Economy Executive Committee, as the division's Chief Strategy Officer.