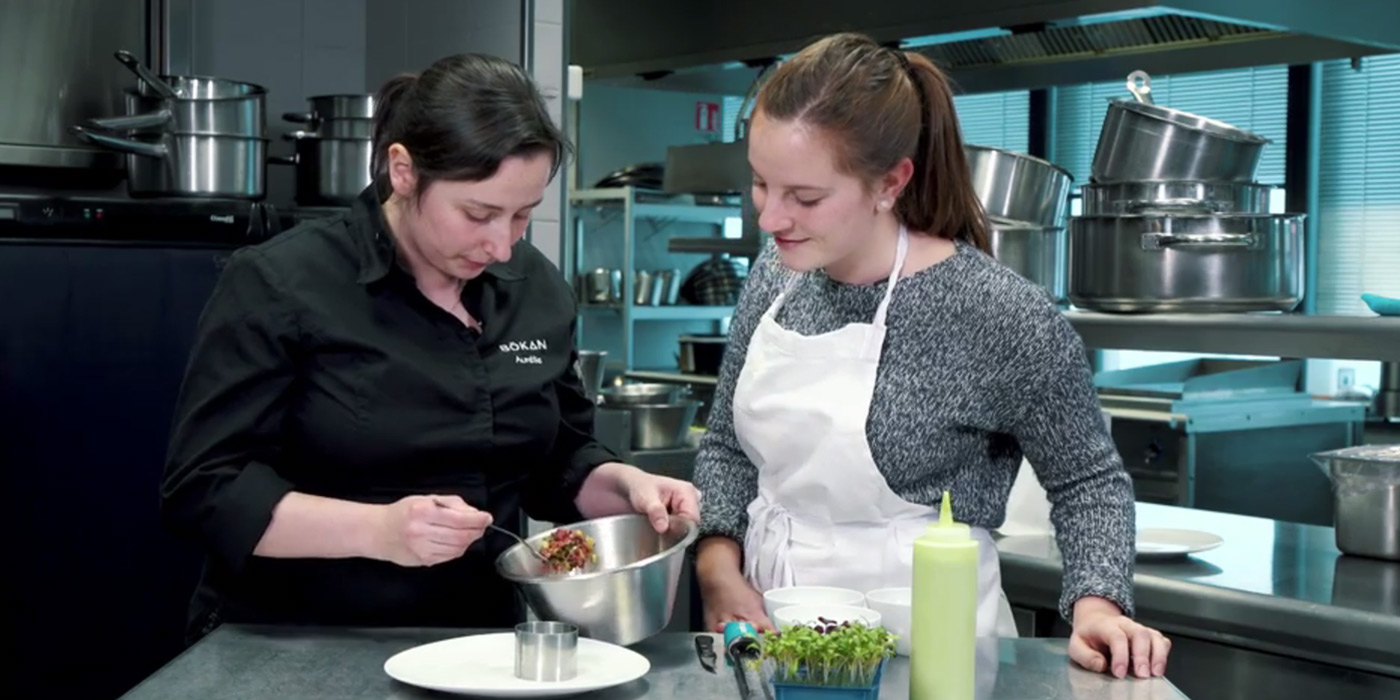 AccorHotels launches its brand new web series "Who's the Chef?"! Discover the 1st episode which, for sure, will make your mouth water.
This initiative focuses on transmitting, on encounters, and on the love of food. Every month, a Chef working at one of the Group's establishments around the world, will travel to AccorHotels' Sequana international head office in Paris to introduce us to their cuisine. He, or she, will put together an exclusive menu for The Bird, the head office restaurant, that employees will then be able to sample.
Who's the Chef today?
Eating good food is a pleasure, but preparing it is even more fun!  That said, the right recipes and advice from an expert, are always welcome. This month, Aurélie Altemaire, Chef at the Novotel London Canary Wharf, kicked off the "Who's the Chef?" series alongside Web Content Editor, Estelle Hernandez.
On the menu was Asian-style Steak Tartare, now one of Estelle's favorites!
After donning their aprons and rolling up their sleeves, Aurélie showed Estelle how to prepare the tartare step by step. And while they were at it, they lost no time in chatting about their respective jobs within the Group, as well as their shared passion for food! 
We're warning you, this video is bound to get your taste buds tingling!