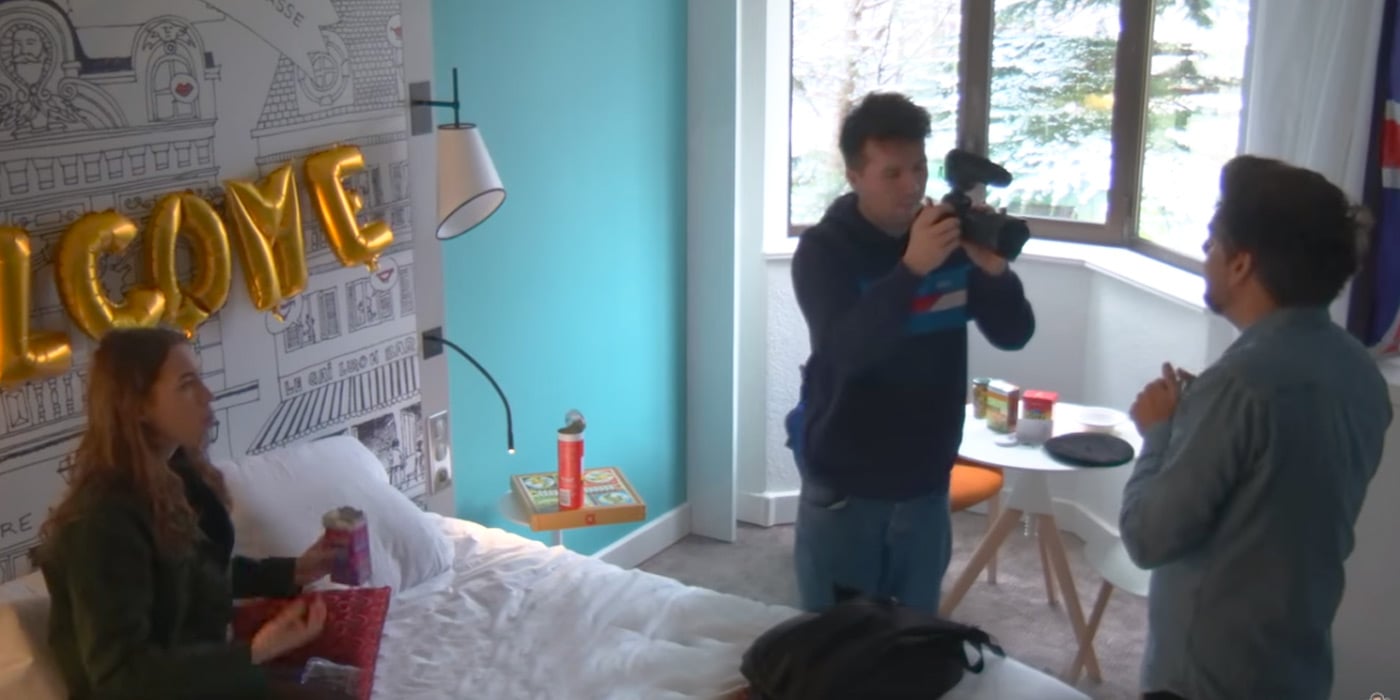 "It's the biter bit"… The British YouTuber Callux won't forget that saying anytime soon! Known for his hidden camera pranks, he was however framed by Greg Guillotin - French Youtubeur - and AccorHotels.com during a stay at Mercure Paris Gare Montparnasse.
It was during a romantic stay in the Parisian establishment that Callux met François, so-called receptionist... The videos of this hidden camera have already reached more than 1.4 million views!
Not to confuse attention with invasion 
When British YouTuber Callux, 2.4m followers on YouTube, booked a weekend in Paris on www.accorhotels.com, he had no idea that this "romantic parisian stay" would, in fact, turn out to be an enormous prank…at his expense! His girlfriend, Sarah Close, 1.1m fans on Instagram, was more than happy to play along with the joke.
Everything was supposed to run idyllically, until the encounter with the French "Prank" specialist on YouTube, Greg Guillotin, 1.2 million followers on YouTube.
Greg played the role of an extremely intrusive receptionist with a motto (very) dear to his heart: "Your pleasure is my pleasure". An invasion that will completely disorient Callux!
A hilarious 27-minute video: Greg Guillotin's cringeworthy awkwardness and Callux's reactions are sure to leave you in stitches.
Our brand signature "Feel Welcome" and the personalization of the stay from offline to online are embodied to the extreme in this scenario, where the stay of Youtubeur Callux, totally unforgettable, engages a warm, human speech, full of emotions and self-derision.
To learn all about this operation behind the scenes at Mercure Paris Gare Montparnasse, watch the making-off now.