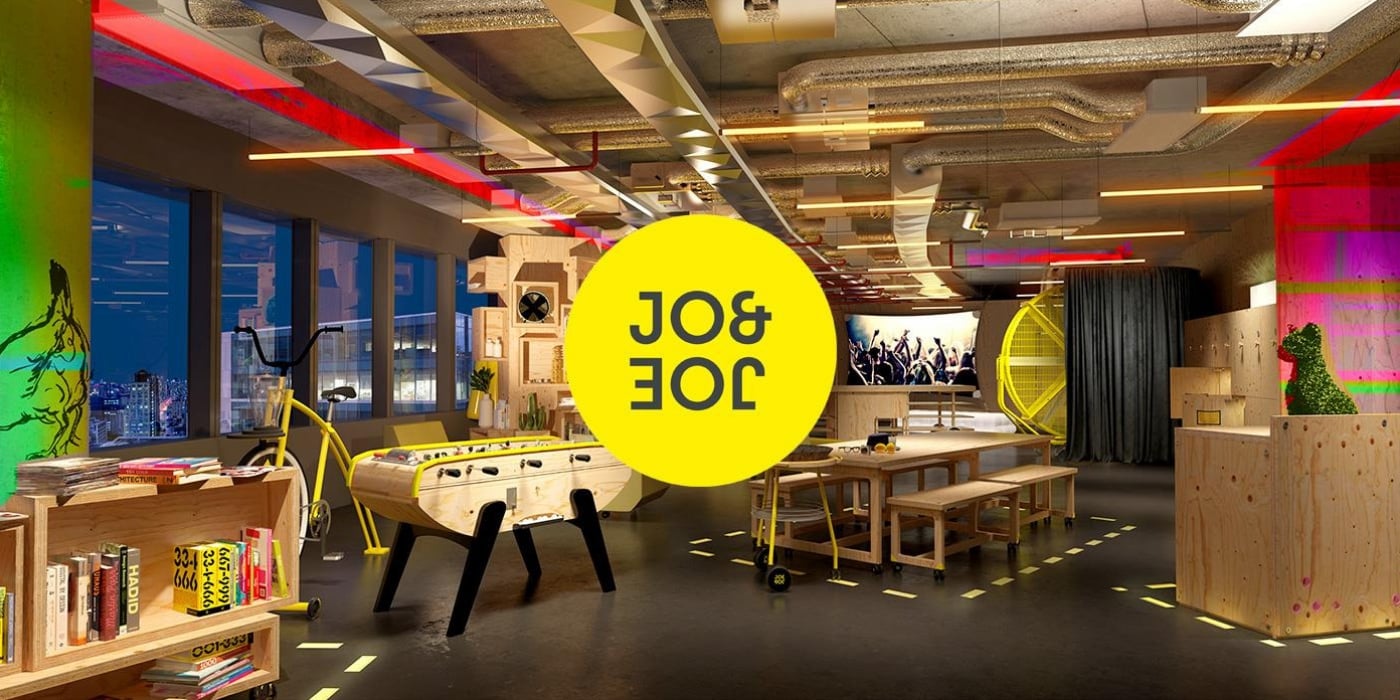 You can do whatever you want when you're at JO&JOE. Between youth hostel and hotel, the brand's Open House is a space to live and share with a unique design. In collaboration with AccorHotels, Skift explains this hybrid concept designed for millennials in its "European Hospitality's Creative Renaissance" report.
After analysing the pillars of hospitality in Europe
, Skift and AccorHotels continue their review of the European hotel sector and focus on
JO&JOE
, an innovative brand that is creating a new way of travelling.
Redefining hospitality
While many of Europe's niche brands are birthed by entrepreneurs or family hoteliers, JO&JOE is a concept fertilized in a lab. Specifically, the brand was conceived by
AccorHotels' Global Marketing Innovation Lab
and
designed by Lee Penson, head of United Kingdom-based Penson and Company
.
JO&JOE aims to be disruptive by blending the originality of private rental spaces (read Airbnbs) with the social experience of hostels, along with the comfort and security of hotels. It's an urban concept designed for a new generation of travelers who are seeking modern design, cool programming, and a variety of room options at affordable prices.
Following a global design pitch,
Penson
was selected to work with AccorHotels to create a game-changing hospitality brand from scratch. "
When we won the competition, we hadn't done anything with hospitality. In creating a new brand, AccorHotels wanted a fresh pair of eyes because they knew they wanted to do something different. They wanted a brand to take on the challenges of Airbnb and the changing models of hospitality
."
SVP Development Europe AccorHotels Christian Giraud, says the brand gives customers options. "We decided to create a variety of guestrooms within each property. Some customers only want to pay for the basics, so we have dormitory-style rooms with four to eight beds. There are private rooms with space for up to three people, and family rooms with small kitchens. There will also be out of the ordinary rooms, which may include unexpected accommodations like yurts, buses, or treehouses." Room interiors are customizable, using furniture that can easily be moved around depending upon the needs of the guests.

Values of hospitality, design, comfort and accessibility

More than just an accommodation solution, however, "JO&JOE has been conceived as an experience enhancer, thanks notably to its offbeat design, innovative digital ecosystem, and catering offerings," said Frédéric Fontaine, senior vice president of AccorHotels' Global Marketing Innovation Lab. "With its open house concept, the brand diversifies by welcoming guests as well as locals, who treat JO&JOE venues as an annex of their living rooms."
The public spaces are designed to serve as
community hubs, offering classes, food and beverage, and entertainment
.
In JO&JOE's public spaces, "everything has to be genuine as opposed to gimmicky and pre-determined," says Penson. A local story will be told, but not necessarily in a literal way. "Each different location has its own story and characteristics –– color, temperature, and climate. We draw from that as inspiration rather than pre-determining a look from a set of rules and design standards. That's why every JO&JOE will be different.
We are looking at the experience and the emotion of the place you want to put guests in mentally. The brand consistency is in the emotion and ethos –– it's what forms the backbone of every location. The brand is a community of people rather than a community of interior designs."
And employees are meant to be included in the community. "There are no uniforms," says Penson. "The staff is dressed in the same way as everyone else. As soon as you stick a badge on them, it's a fail. The staff has to be part of the story."
The first JO&JOE opened in Hossegor, France in 2017, with another slated to open in Paris in early 2019. According to Christian Giraud, "Our target remains to open 50 locations of JO&JOE globally by 2020."