The energy of the crowd, the rhythm of the music, the impulse to dance, the urge to sing, we are drawn to it. The brand launches ibis Music, a program 100% dedicated to music.  
While ibis is transforming and has recently launched its new WE ARE OPEN brand campaign, the brand makes music its passion and makes it resonate in its hotels to turn them into lively places, where not only music accompany the guests throughout their journey, but also where locals enjoy coming to listen to live gigs !

This new program brings live music experiences to its hotels globally in partnership with Spotify and the Sziget festival. Plus 4 artists performing in 6 key countries thanks to Sony Music UK's 4th Floor Creative Group. An initiative in alignment with not only its brand values, heritage and previous collaborations with artists and festivals, but with a recognition of the universality of music.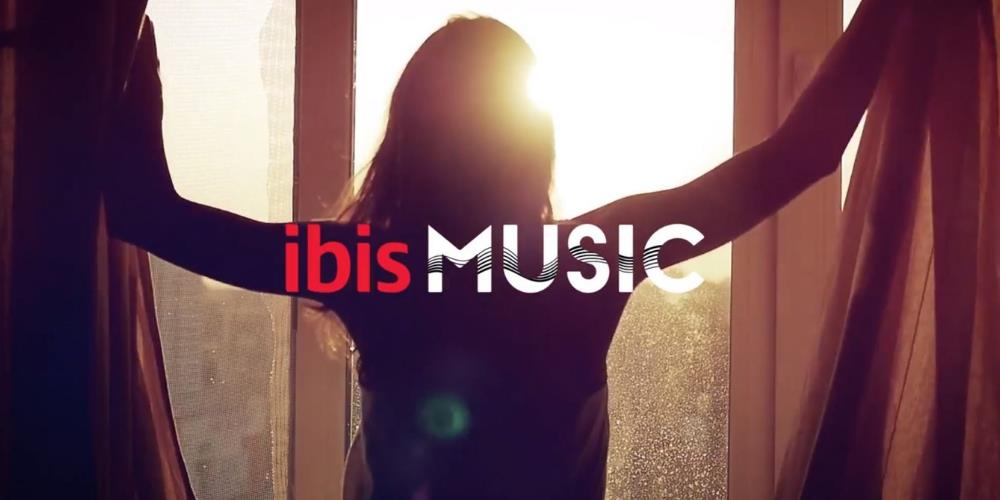 Live music into our hotels
Live music is always more than just listening, it's an experience, a binding force, it has the power to bring people together, to create memories.
ibis' new mission? Being a welcoming and vibrant musical lighthouse: a beacon, a place to listen as much as a place to stay.
More than 50 gigs from up-and-coming talents and headline artists will be hosted in 2019 in ibis hotels around the world. The brand offers to accompany the best of them until the finale, which will take place on the ibis Music stage at the Sziget Festival, on August 7. That's not all… 1 of them, ibis Music's best up-and-coming artist, will receive a life-changing prize to help launch their career: a mentoring day at Sony Music UK's headquarters.
Unique partnerships
ibis' partnerships with Sony Music UK's 4th Floor Creative Group and Spotify demonstrates a shared set of brand values and a common goal in bringing live music to the masses. Where Spotify champions discovery and innovation, Sony stands for dreams, curiosity and diversity. With ibis Hotels in the mix, their openness, sincerity and passion for live music supports a program that covers a diverse range of music worldwide, realizing the dreams of emerging musicians.
A vibrant experience
The ibis Music program is a 360˚ activation in music beginning with a contest that consists of 44 intimate mini gigs staged in ibis hotels across 17 countries, promoting ibis' passion for music. Objective: To become the largest network of intimate gig halls in the world!
The ibis Music Contest began on March 29th 2019, at the ibis Paris Montmartre. Did you miss it? No worries… It was just the beginning! Boulevard des Airs performed at the hotel, supported by up-and-coming artists: Vanille and Piedbois and will be playing a series of intimate gigs in 4 ibis hotels in France.

As part of the program, some other artists will perform in ibis hotels around the world. New singer-songwriter Tom Grennan, will take the lead in the UK. In Brazil, sertaneja superstar Lucas Lucco, performs. Across Germany, Switzerland and Austria, indie-pop giants OK KID will be live performing tracks from their successful recent album 'Sensation'.
Stay tuned on ibis Music Hub!