Food & Beverage
The glitz & glamour of Manhattan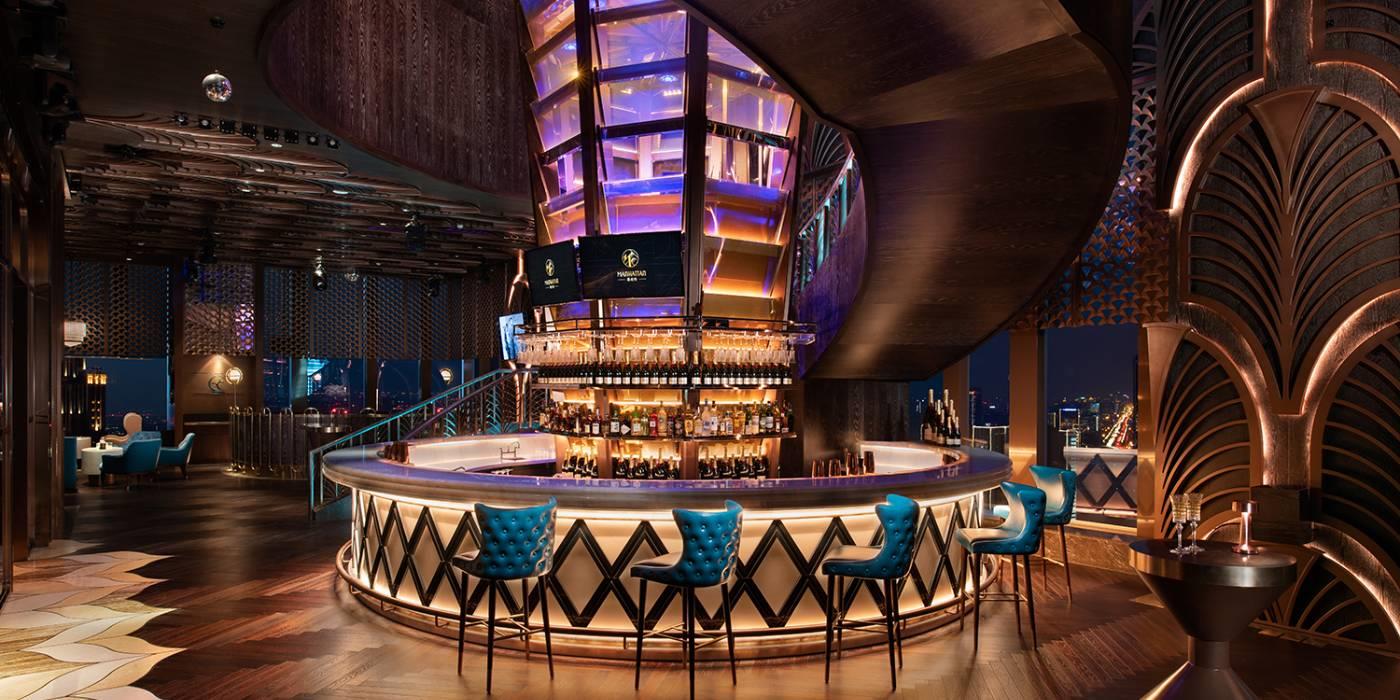 Refined dishes, original bar concepts and nightclubs… Imagine a unique place where all of these are combined. Manhattan opened at the Fairmont Chengdu (China), reinventing the city's social vibe. Ready to live the excitement of New York nightlife in the Chengdu skyline? 
Chengdu, the capital of Sichuan province, has both a rich past and a promising future. Ideally situated in the heart of the Hi-Tech Zone, the Fairmont Chengdu (China) is located in the city's emerging world-class shopping and entertainment district. Offering easy access to local attractions and the region's historical heritage, this address invites our guests to discover the dynamic and modern setting of the city, as well as the famous sanctuaries of giant pandas, among other unforgettable experiences.
This all-encompassing lifestyle destination venue is sure to be one of the most exquisite dining experiences and entertainment complexes, with world-class DJs, flamboyant entertainers and different acts every night adding an element of surprise. Talented staff will add to the ambience with flair bartender shows, magic tricks and other creative ways of interacting with guests to make for truly memorable moments.
Swanky Art Deco restaurant, speakeasy and club
Offering a panoramic view of the city, Manhattan is the trendy place to eat and play at the Fairmont Chengdu (China). Designed in the opulent 1920s Art Deco style, Manhattan has a sophisticated lounge and club area with a show stage, a "clandestine whisky bar" and an exclusive restaurant located at the mezzanine above the club where Chef SK Choi draws its inspiration from the world's cuisines found in New York City to offer Asian and Western specialties. 
Those 4 distinctive areas are carefully choreographed by Hong Kong-based interior design firm In-dulge:
Platform

, a glamorous lounge bar featuring classic cocktails with modern twists.

Broadway Room

, a cabaret lounge with a bohemian Art Deco vibe designed for private events.

Atelier

, a hideaway inspired by the speakeasies of the prohibition era, where guests can experience a variety of cognacs, whiskies and bespoke spirits.

Miku

, a restaurant featuring Nikkei cuisine that best combines Peruvian and Japanese culinary cultures and heritage with a world-class wine list.
Outstanding international entertainment 5 nights a week, where no show is ever the same, as well as themed parties compose the Manhattan experience. Holidays and occasions such as Valentine's Day, Halloween, Christmas and New Year's Eve are ushered in with specially curated parties.
Thoughtful programming, venue décor, tailored entertainment, models and actors roaming in costume guaranteed for all events!
Enter into the glamour world of New York.