This year, from December 7 to 13, Solidarity Week is once again mobilizing our employees across the world, and all the more so given the current situation. A 13th edition which is synonymous with generosity and agility.
This time, Sébastien Bazin wanted to send a message to all Accor employees. He looks back on a year of team commitment - by teams he is especially proud of - and urges them to continue their efforts to support the most vulnerable. He also recalls the solidarity initiatives launched by the Group since the beginning of the health crisis, such as the ALL Heartist Fund, which supports employees and individual partners in financial distress, and the solidarity platforms (CEDA, COVISAN, etc.), which have provided healthcare personnel and disadvantaged populations with accommodation solutions in Accor properties.

Through our generosity, our proximity with local players and our adaptability, Accor Solidarity, working closely with Accor employees, has been able to meet the crisis head-on and work to minimize its impact on the most vulnerable.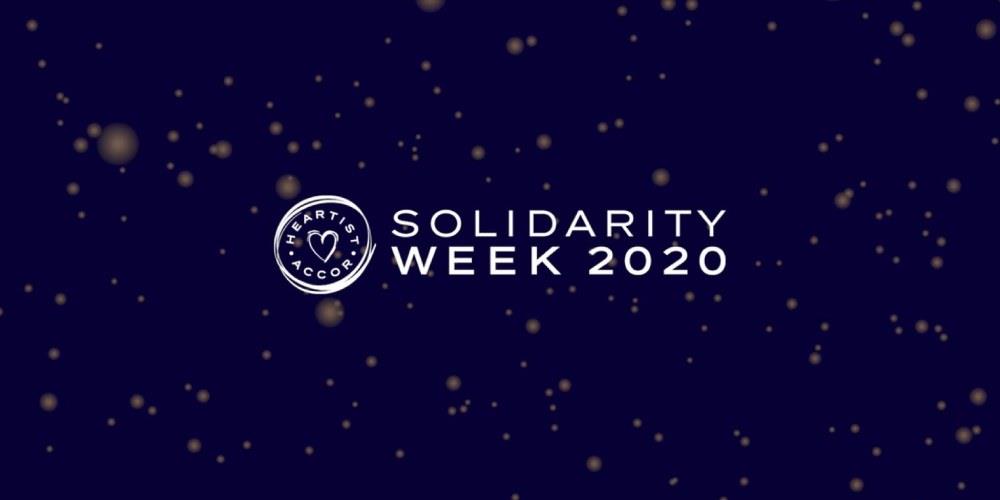 At Accor, December is all about commitment and celebration

Solidarity Week is a major annual event which brings the Group's Heartists together around a single objective: to spread our message of humanity and solidarity via major initiatives. Distributing meals, visiting orphanages, putting on charity lunches as well as clothing collections, donations and Christmas markets…
In this new edition, running from December 7 to 13, while the health crisis has in some countries led to the temporary closure of our offices and hotels, our staff continue their solidarity work with even greater energy. These initiatives are part of the ongoing and outstanding mobilization of our hotels and owners in recent months, aimed at supporting those most affected by the crisis.

2020: a year like no other

The Accor Solidarity endowment fund was set up in 2008 to help fight economic and social exclusion of people at risk of poverty by improving their employability. While its areas of involvement have remained the same in 2020, the teams have evolved to address needs related to the crisis and the current situation.
Accor Solidarity was especially careful to maintain ties with committed Heartists and the Group's partner NGOs. Why? In order to ensure our support for NGOs - some of which are in great difficulty with the crisis - and our willingness to carry out new projects.
With ALL - Accor Live Limitless, the endowment fund has also partnered with the Institut Pasteur to support research in the fight against Covid-19. Members of the loyalty program have been able to donate their Reward points through the "Burn for Covid" project, collecting more than €360,000 in 2 months. And more than €660,000 has been donated to the Institut Pasteur through contributions from Accor.
Throughout the year, the endowment fund also supported projects run by Group employees! Accor Solidarity provided them with technical and financial assistance to give them the means to take practical action on the ground, as close as possible to beneficiaries, locations and local communities.
Congratulations to our teams for their daily commitment!
#Heart4ALL
#ALLinSolidarity