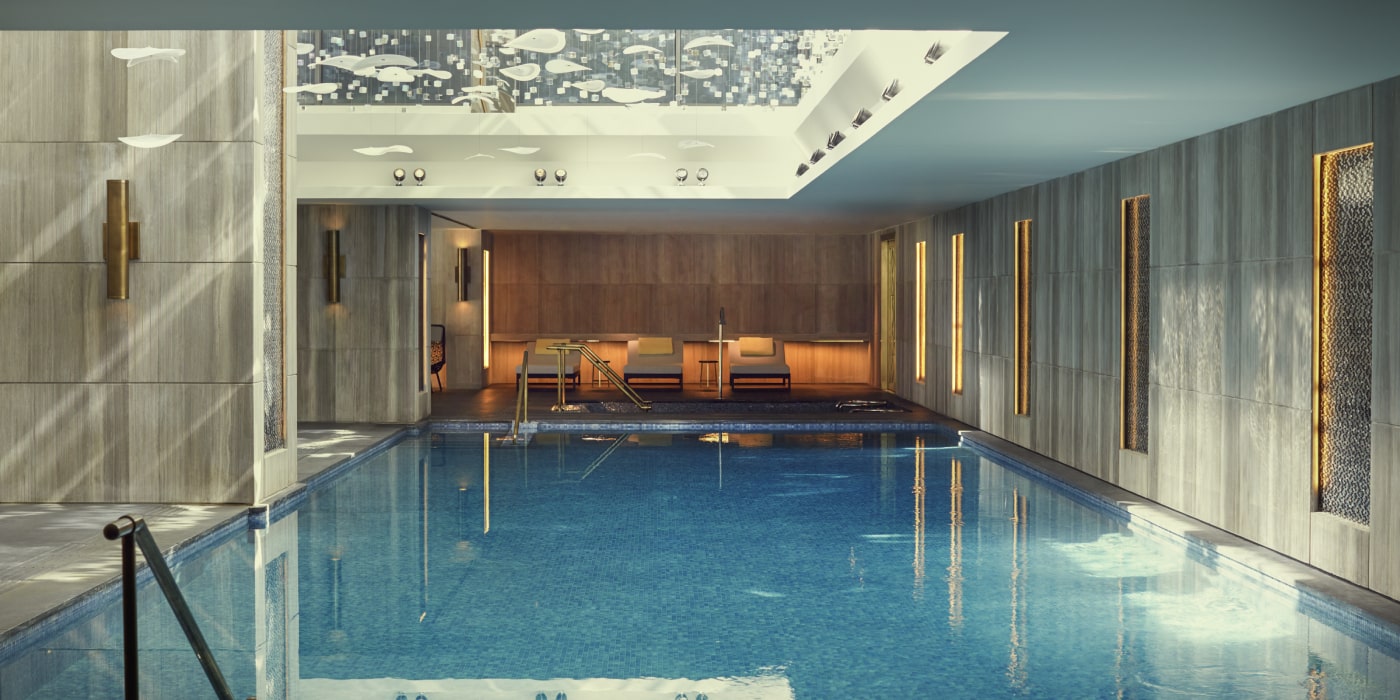 As a world leader in the hospitality industry, Accor knows that its offerings must be diverse and well-rounded to stay ahead of the curve and appeal to the changing needs of the increasingly discerning guest. 
To ensure a standout wellness experience that will be remembered long after check-out, Accor's health and wellness platform is grounded in six core pillars – nutrition, holistic design, movement, spa, mindfulness and digital presence. This approach has proven successful as Accor and its brands have already garnered a number of prestigious wellness awards in the first half of 2022.
Physical, emotional and mental well-being are now widely recognized as contributing to a higher quality of life, and for hotels, this must permeate the entire guest experience. We are pleased to see that our innovative wellness concepts, which all take a more holistic approach, are receiving global recognition from both guests and industry experts
Continually striving for excellence, today Accor and its world-class portfolio of brands and hotels are recognized by leading wellness and spa publications and associations. Keep reading to see some of the awards scooped up so far this year.
Fit Summit
With an impressive portfolio of hotels, spas, venues and destinations and the Group's strong commitment to overall guest and employee well-being, it's no surprise that Accor has been named the 2022 Hotel / Resort / Spa Company of the Year by the FIT Summit Health, Fitness and Wellness Awards of Excellence. The annual awards recognize leading companies and executives from across the health, fitness, wellness and hospitality industries in Asia Pacific.
Forbes Travel Guide
This year's Forbes Travel Guide, a leading authority on luxury hospitality, honored eleven of Accor's spas worldwide in the
2022 Star Awards
. 5-Star rated venues include
The Centre for Wellbeing at Fairmont Grand Del Mar
,
Banyan Tree Macau
and
Banyan Tree Mayakoba
, which were recognized for their unparalleled luxury spa offerings. In addition, properties such as
Raffles Spa at Raffles Istanbul
,
Willow Stream Spa at Fairmont Peace Hotel
and
Banyan Tree Spa Ungasan
, garnered 4-Stars.
Spas of America
According to Spas of America, consumers sought fresh-air wellness experiences such as country, mountain, and desert spas over the last year. The publication's annual list of
Top 100 North American Spas
mirrored this sentiment, with only 10% of the list being city spas. Proving the Fairmont brand's excellence in this segment, two properties were among the 10% of urban spas that made the cut.
Willow Stream Spa at the Fairmont Pacific Rim
in Vancouver, British Columbia, seized the #34 spot, while the
Health Club & Spa at Fairmont Pittsburgh
, Pittsburgh, Pennsylvania, came in at #79.
World Spa and Wellness Award
Each Year, the World Spa & Wellness Awards acknowledge the excellence of care, service and standards in the spa & wellness sector worldwide. This Year, Accor was given a Highly Commended rating by the organization and was named the runner-up for 2022 Spa Group for the Year.

Health to Wealth
Accor continues its mission to innovate the well-being sector in hospitality and beyond by launching its thought-provoking and informative podcast series, Health to Wealth. The groundbreaking series explores the current state of well-being and the defining issues of our time, engaging some of the world's leading thinkers. By spotlighting the importance of integrating well-being in all aspects of daily life and business for industries, companies and individuals, Accor is positioned to play an active role in the future of wellness-enriched hospitality.