Digital & Tech
Accor and Adobe Sharing Insights Into Unlocking Opportunities Through Personalization at Scale
We sat down with Alix Boulnois, Chief Digital Officer at Accor, and Luc Dammann, President EMEA at Adobe, to gain additional insights on how we can best combine digital and the human touch to seamlessly optimize and personalize the client experience.
This conversation explores in more detail the insights from Accor's
'Hospitality Ahead' Report
published in March, exploring the ongoing changes impacting the hospitality industry at large, providing perspectives and examples to leverage these transformations into opportunities.
Discover the video "Unlocking Opportunities Through Personalization At Scale"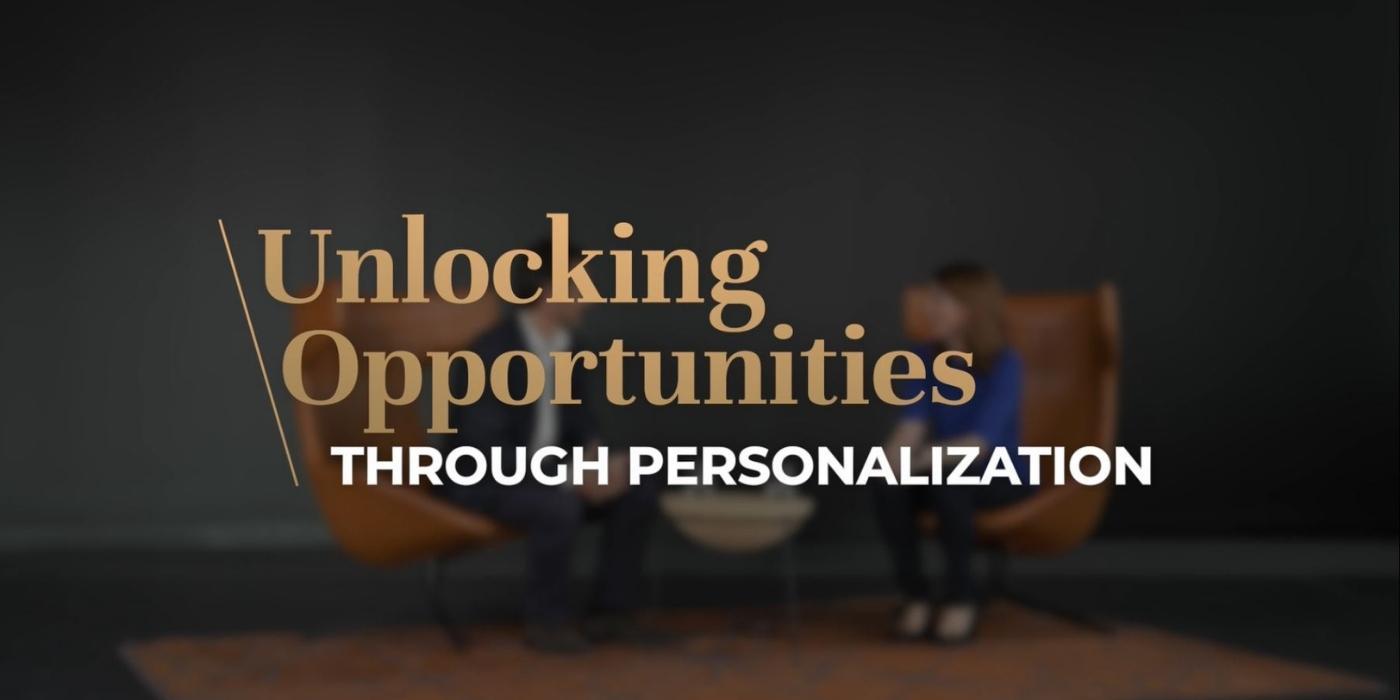 Sometimes technology and digital tools are put in opposition to hospitality and service. While there was an initial concern regarding digitally-driven services - such as AI or chatbots - replacing humans, it proved to be unfounded. We are, instead, witnessing a growing movement of brands exploring a variety of alternatives to deliver personalized services in a truly seamless manner: we balance our human touch with digital to ensure a consistent experience across all client touchpoints throughout their journey.
At Accor, we made the decision to actually use technology and digital to enhance the experience and, in fact, to bring even more human touch, because it can ease operation and free up time for our team members to spend quality time with our guests.
At Adobe, we are proud to power the digitalization of our clients and help them become experience makers and benefit from what we call 'experience-led growth,' which is the ability to merge content and data in a meaningful way so you can amplify the work you do through human and physical channels.
Digital Today: Clients are Ready to Share Data if They Can Trust You
In today's marketplace, clients expect brands to deliver a highly personalized digital experience. It demonstrates that you value their business and will work hard to engage them both in ways they prefer as well as through opportunities they may have never expected. And the reward for these interactions will be ongoing loyalty. Yet in order for brands to be able to personalize a digital experience for guests, they need access to data, and this remains a point of contention regarding how much a client is willing to share. A recent study by Adobe shows nearly half of consumers (48%) place equal importance on digital and in-person experiences when it comes to earning their trust.
Consumers are ready to share data, but they do expect in return they can trust you with the data. And when we look at studies, we see that 40% of consumers are putting trust as a number one criteria before engaging with a brand.
Really knowing your guests, getting the right data to bring them the best experience is not easy. This is especially true when it comes to data because today clients don't give data for no reason. It's rather the opposite. So they need to see an interest in sharing this data.
Leading The Future Of Personalization: Leveraging Data to Enrich Client Relationships
Today, we have the ability to collect and amass enormous amounts of data on our guests and clients. Data is an integral component of a digital strategy and a driver of how to deliver content and value to our audience. How can we use data to build strength in our brands? How can data facilitate our connection with clients and enhance the client experience overall? There can be a point when the data collected is overwhelming, so how do we choose what to use and deliver a personalized experience for individual guests instead of overwhelming them with too much information just because we have it?
Micro-personalization in both the digital and in-hotel experience — really knowing your guests and getting the right data to really bring them the best experience and information at the right time is super important. At Accor, we're using AI to generate more content, and content at scale, but we're also using AI to be smarter about what we show to clients.
Being relevant is key. So is understanding that real-time is key as well. You need to be able to capture the moments in life to be relevant at each step of the customer journey. AI and generative AI open new frontiers in terms of creativity, productivity, and the ability to produce that and scale.
Driving Change: How To Embark Everyone on the Journey
The digital transformation many of us are already embracing - and which lies ahead - relies largely on a human component that needs to be taken into account in order to get everyone on board and embark on the journey.
In any transformation there is indeed always a big human component and the transformation we are leading now is pushing us to work differently. How do we build teams that constantly embrace the change and actually see this change as a constant opportunity they proactively go after? We also need to ally people around the same goal wherever they sit in the organization.
Brands who are seizing the opportunity to deploy omnichannel personalization at scale, in real time, while using and leveraging the power of AI in a responsible way, will have a massive win.