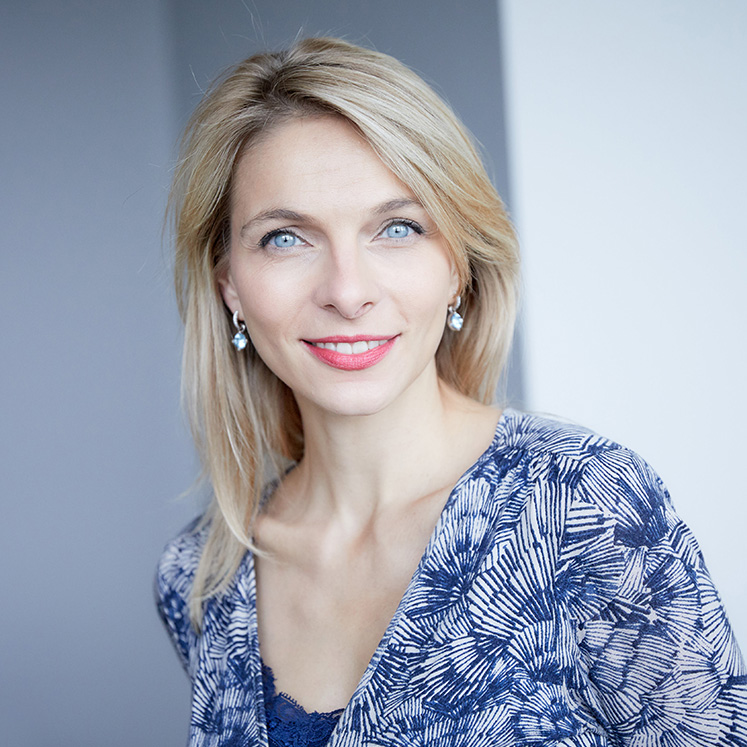 Maud Bailly
Chief Digital Officer in charge of Digital, Distribution, Sales and Information Systems
Maud Bailly began her higher education at Ecole Normale Supérieure, where she studied Modern Literature. She then obtained a Master's degree in Public Administration from the Institut d'Etudes Politiques de Paris (Sciences Po) and is also a graduate of the Ecole Nationale d'Administration (ENA). She started her career in 2007 at the Inspection Générale des Finances. After several audit assignments in France and abroad, she joined the SNCF where she received training in rail traffic safety certification before being appointed Director of Paris Montparnasse station and Deputy Director of TGV product coordination for the Paris Rive Gauche area. In 2014, she became Director of Trains. In this capacity, she was responsible for coordinating the network and transforming the professions of the SNCF's 10,000 ticket collectors and 3,000 station agents.

In May 2015, she joined French Prime Minister Manuel Vall's office as Head of the economic department responsible for budget, fiscal, industrial and digital affairs. She left in December 2016, returning to the Inspection Générale des Finances to lead an assignment on the issues of the connected vehicle.

In April 2017, Maud Bailly joined Accor as Chief Digital Officer in charge of Digital, Distribution, Sales and Information Systems. She is a member of the group's Executive Committee.

On May 2018 29th, Maud has joined the French Digital Council, (CNNum), a 30 people circle nominated by the French Minister of Digital to study digital-related topics, with a focus on stakes & perspective of the digital transition of French society, economy, companies, organizations, public action and territories.

Additionally, Maud is very committed to coaching and teaching, she gives regular trainings on performance, digital transformation stakes and organizations.