We pride ourselves on providing our team members with access to leading training and development programs with the aim of empowering each and everyone to be actors of their own professional development and growth throughout their career at Accor.
regional training campuses

hours of training in 2022
We want our Heartists® to feel free to dare and to develop their potential, by taking on new challenges and opening new doors to continuous learning and skills development. At Accor, learning is a way of life and our Heartists® are surrounded by limitless ways of learning. Whether it's through their colleagues, hands-on job experience, brand immersion or with The Academy, there is always something new to offer and contribute to our culture of continuous learning.


Discover Our Culture of Learning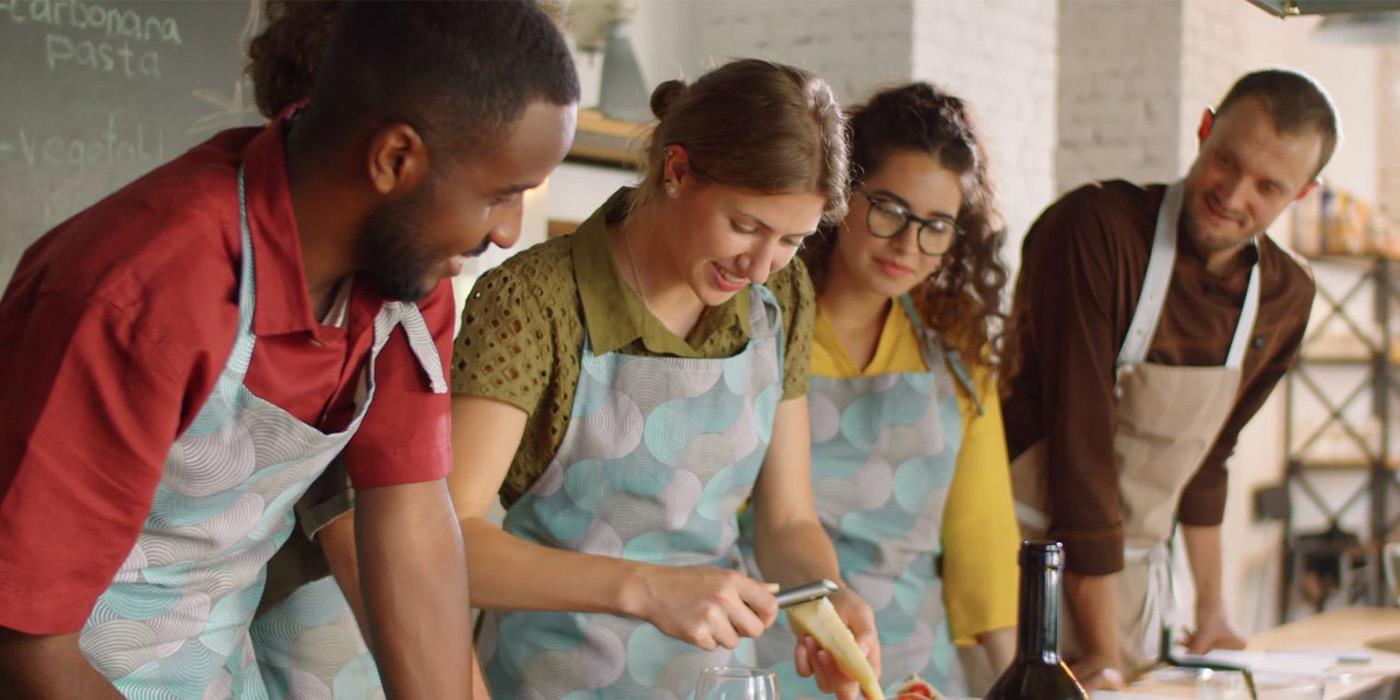 Learning With The Academy
For more than 30 years, The Academy has provided a diverse range of training programs, from job-specific sessions to brands immersion and leadership training, in various languages too. These are designed to help our teams develop and acquire new skills throughout their career at Accor. Our eight regional academies offer dynamic, tailored learning experiences to meet individual needs. We collaborate with schools, universities, institutes and other professionals to ensure we have the best and most innovative learning offer. Through an international network of certified trainers, we ensure that all our team members blossom and discover their talent, making us the world's leading school for lifestyle and hospitality.


Supporting Our Leaders
Our Global Leadership program, an internal program based on our culture and leadership model, offers training to support our leaders at all levels within their career at Accor, and is crafted with present-day context, challenges and opportunities in mind.

Fostering Sustainable Transformation Through Training
A long-term advocate of sustainable development, Accor places Corporate Social Responsibility at the heart of its overall strategy. The recent launch of
School For Change
, an ambitious training program designed to increase employee awareness into sustainable development challenges, has provided team members with access to a content platform and a training path focused on the fundamentals of climate change.
Empowering Through Mentoring
Our Group relies on transmission through training and mentoring programs, sponsorships and associative partnerships because we believe that empowerment comes from knowledge and experience-sharing. Our international RiiSE network, which acts for equality, has set up training and mentoring programs with the aim of promoting women in positions of responsibility and through local initiatives, such as our partnership with Evolvin' Women in the UAE, allowing us to offer life-changing placements for women from rural areas of Africa.