The commitment to a more sustainable food model is an essential focus of our sustainable development strategy. We're investing in more sustainable practices across three axes: increasing local sourcing, reducing food waste and promoting responsible consumption, ensuring we are respectful of local communities, protect biodiversity and reduce our environmental impact.
Fostering a More Sustainable Food System
As a major player in restauration with 10,000+ restaurants and bars, and where food & beverage is responsible for 12% of our carbon emissions, second after energy, the Group is strongly mobilized to set the example in the sector and accelerate the transition to a more sustainable food model.

Building on our guiding principle of "from farm to fork", we are focused on making a positive contribution across the entire food chain. We are actively working to optimize the traceability of our supply chain and source our food more responsibly, including local sourcing as much as possible to provide fresher food to guests while reducing our environmental footprint, and with an overall more responsible sourcing that is fair to producers, seasonal, and respectful of the planet and of animal welfare.

In addition, in line with the UN goal to reduce food waste by 50% by 2030, we are also strongly focused on reducing food waste generated in our kitchens and restaurants, championing innovation through initiatives such as smart weighing solutions and rethinking recipes and buffets.

We are committed to providing guests with an increasingly biological, local and seasonal food offering and promoting more eco-conscious food habits, meeting also clients' growing expectations for authentic and healthy dining experiences.

of hotels offer a range of meal options

hotels have food waste reduction programs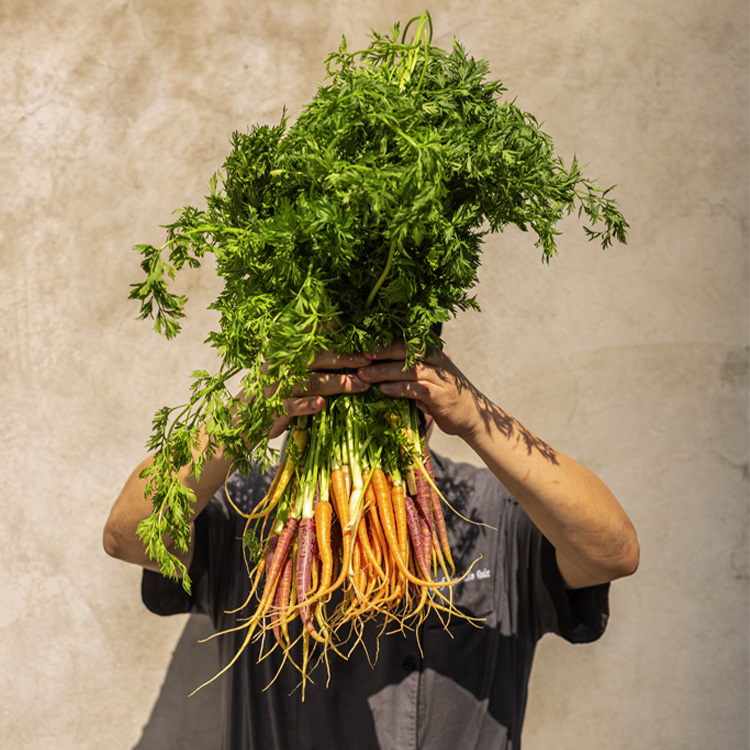 Promoting Responsible and Local Sourcing
Through our extensive restaurant offerings, we are supporting shifts in the agricultural and food production model to contribute to preserving local ecosystems and biodiversity, support local farmers and businesses, and source food closer to places of consumption and thus reduce the environmental impact of transport. Among our areas of action: we seek local suppliers whenever possible, and we also grow our own produce in urban gardens planted at 1,000+ of our hotels. Some of our hotels even have roof gardens, which also contribute to better heat insulation for buildings. Our hotels are also investing in innovative techniques to develop local and onsite sourcing like Aquaponics, an integrated system that uses less water, space and soil. Animal welfare is also an important priority, promoting for example responsible fishing.
Initiatives Leading the Change
Aquaponics, a sustainable food production system used to infuse nutrients in hydroponically grown plants, was implemented at Swissôtel The Stamford and at Fairmont Singapore. The result? For example, Fairmont Singapore's 450 sqm farm meets around 30% of the hotel's fresh vegetable needs and 10% of its fish needs each month.

Mövenpick Resort Aswan's 30,000 sqm eco-farm is the largest in Egypt, and one of the largest located within a hotel in Egypt, allows the hotel to provide fresh, healthy produce to guests, while reducing its impact on the planet.


Fairmont Jasper Park Lodge Canada has had a functioning greenhouse and staff community garden since 1929. The greenhouse was upgraded in 2020 so it could grow more produce on site, which is served in the hotel's restaurants, reducing costs and transportation carbon emissions. Team members also have their own plots to grow fruit, vegetables and flowers for their personal needs.

Mercure Kikuoka Golf & Spa puts strong emphasis on local sourcing and local products. The hotel restaurant, Um Scheierhaff and its Chef Sebastien Massy, were given the local "Sou schmaacht letzebuerg" label, which aims to reward and promote restaurants that integrate local products and beverages into their operations.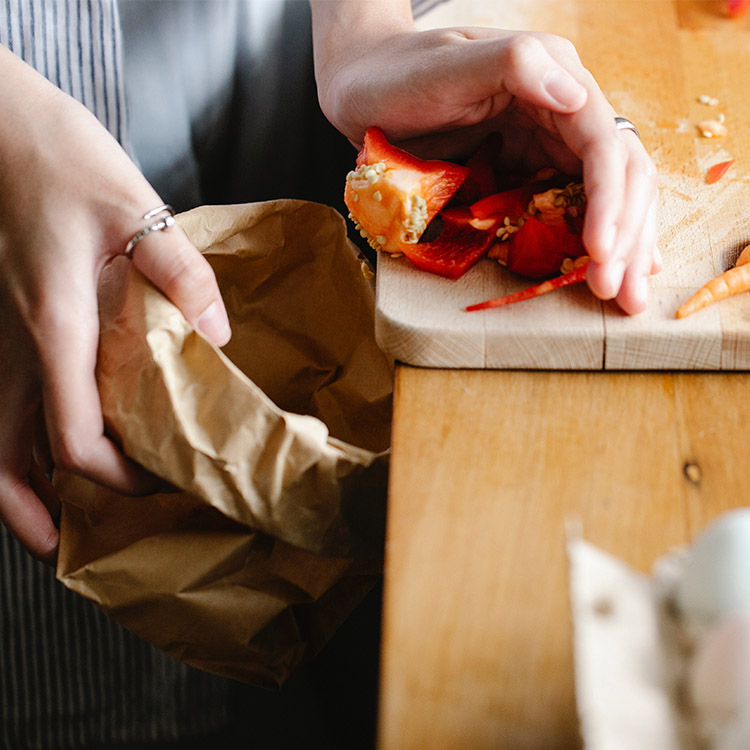 Eliminating Food Waste
No less than 30% of the world's food production is wasted, making food waste an economic, environmental and ethical issue. Eliminating food waste is also a key priority in our sustainability strategy, building on the "Reduce, Reuse, Recycle" approach, the training of our teams and our communications with our guests to raise awareness and change mindsets. This aligns with our four-step strategy to drastically reduce food waste: measure wastage, for example through pioneering solutions in hotels such as using Artificial Intelligence to measure leftovers; reduce food waste in the kitchen and rethink our buffets; interact with guests to raise their awareness, embark them on our journey and encourage more responsible habits overall; and sell unconsumed food at reduced prices or donate it.
Initiatives Leading the Change
Winnow's automated AI system weighs and scans what exactly is thrown out by kitchen teams. The aim is to improve the productivity, profitability and sustainability of hotels' kitchens by halving food waste. So far, 54 hotels are using Winnow to manage their food waste.

Orbisk is a Dutch startup that provides a connected scale, using Artificial Intelligence, that weighs and scans what is thrown away by kitchen teams. The objective is to improve the productivity and profitability of hotel kitchens, by reducing food waste by half thanks to the data collected and synthesized in a dashboard. Currently, 13 hotels are using Orbisk to weigh and analyze their food waste.


Thanks to Too Good to Go, an Accor partner since 2016, we are able to connect the local population to our restaurants, offering fresh unused produce at reduced prices. As a result, approximately 1,100 of our hotels had saved the equivalent of 830,000 meals in 17 countries by the end of 2022.

At our economy hotel brand greet, not wasting unserved, untouched food is built into the teams' ethos. For instance, one way of combating food waste is to think creatively and reuse uneaten breakfast brioches to make French toast cake for the next day's breakfast as opposed to being thrown out.

Our ibis Paris CDG Airport Food and Beverage team is a leading example in reducing food waste in their kitchens. They are taking a no-waste approach with a goal to reduce food waste by 50% at their hotel.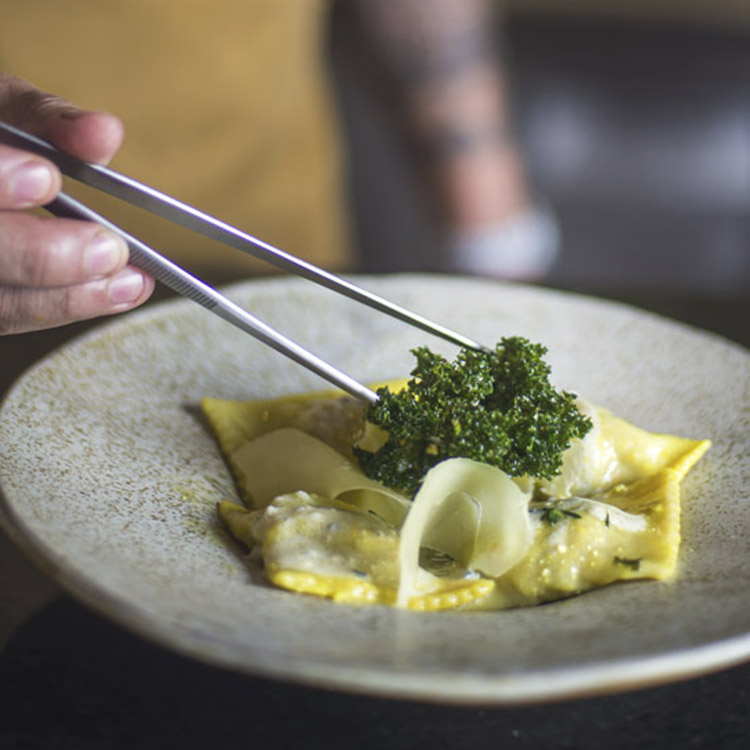 Shifting Eating Habits
Another key part of our strategy is to raise awareness among our guests around healthy and sustainable food. Clients are increasingly seeking more authentic and meaningful dining experiences as well as healthier and more mindfully sourced food. At the same time, there is a wider societal shift marking a change in eating habits to be more respectful of the planet, favoring better quality products, from organic farming to short supply chains. We aim to meet these growing expectations while also inspiring shifts in guests' eating habits by increasing our offer of healthier, planet-based, local and organic options, as well as reducing food waste.
Initiatives Leading the Change
Thanks to our partnership with Zrou, which brings sustainable alternatives to traditional food sources, we are able to add plant-based foods to our menus across the world, shifting eating norms and bringing plant-based dishes to the mainstream dining scene. Zrou's team of celebrity chefs are creating plant-based menus, making signature dishes made from homegrown, GM-free proteins, such as a pork alternative made from soybeans.

At the intersection of wellness and sustainability, Swissôtel's Vitality program provides a holistic approach to health and well-being centered on food, drink and fitness.

At the Novotel Warszawa Centrum, Poland, for instance, almost half of the à la carte menu is made up of plant-based dishes. In Chile, at the Novotel Santiago Las Condes, the team promotes sustainable food options, catering to vegetarians and offering 22 options for guests with special food needs (gluten-free, vegan, etc.). In addition, almost 40% of the suppliers are fair-trade entrepreneurs.
Our Healthy & Sustainable Food Charter
Our Healthy and Sustainable Food Charter outlines our key areas of focus and supports our hotels in implementing the Group's commitments.

The Charter is founded on nine targets which include prioritizing local and seasonal supplies, as well as sectors incorporating animal welfare criteria and those offering organic or certified eco-farm products. In fact, 99% of our hotels have banned endangered fish species and 68% offer eggs from free-range or cage-free hens.