Plant for the Planet started in 2009. By the end of 2016, we had planted 5 million trees in more than 280 agroforestry and reforestation projects in 26 countries. Including the first insetting projects. In 2015, we took several measures to take this program to the next level.
The boldest move: the "tree resolution"
Accor has pledged to reach the 10-million-tree mark by the end of 2021 and to develop insetting.
We submitted a resolution to this effect at our General Meeting in April 2015 and 96% of our shareholders voted in favor of it.
This made our Group the first CAC40 company to adopt an environmental resolution at its General Meeting.
It also earned us the Trophée RSE (CSR Trophy) at the Grand Prix de l'Assemblée Générale 2015 (2015 General Meeting Awards) organized by CapitalCom.
Another step forward: since September 2015, anyone can buy a tree on our mobile Accor All app to support Plant for the Planet.
This is a world first in the travel and tourism sector, and we will be promoting it extensively to encourage our customers to team up with us.
At the end of 2015, we offset all overnight stays during COP21, in all our hotels and all competing hotels, in and around Paris, by planting 27,000 trees in Peru.
reforested football pitches since 2009

tree is planted every minute

of our hotels are involved at end-2017
Morocco
about 20 Accor hotels are already involved in insetting. Thanks to Plant for the Planet, they are supporting a cooperative of women planting olive trees responsibly and producing first-class olive oil.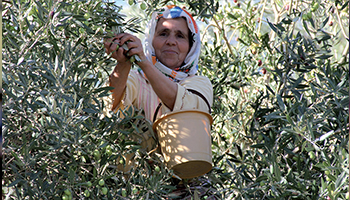 The french challenge Concours Arbres d'Avenir
In France, we launched, in June 2016, Concours Arbres d'Avenir, the first national challenge aiming at supporting small producers willing to develop agricultural practices more respectful of the environment thanks to agroforestry. In total, 34 producers received gifts from 2,500€ to 10,000€ to finance tree plantation in their exploitation, and one winner specially distinguished with the Insetting price.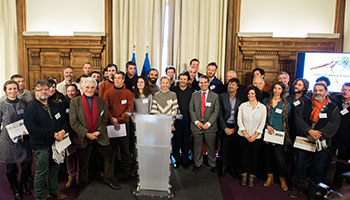 Hotel employees are proud ambassadors of Plant for the Planet
and keep to tell guests all about it. Some hotels organize trips for housekeeping teams to visit the projects they support and to plant trees there, in Latin America for example.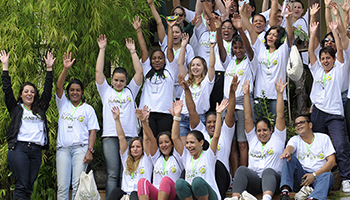 Plant and offer trees
As part of our Plant for the Planet Program, we give everyone the opportunity to plant their own trees from € 3 or to offer them to a loved one thanks to our online platform, built in tandem with our partner Pur Project. This site aims to raise awareness and involve as many people in the agro-ecological transition. Local farmers are planting trees in Senegal, Romania, Indonesia, Peru and France.