Solidarity
Accor is taking action to eliminate violence against women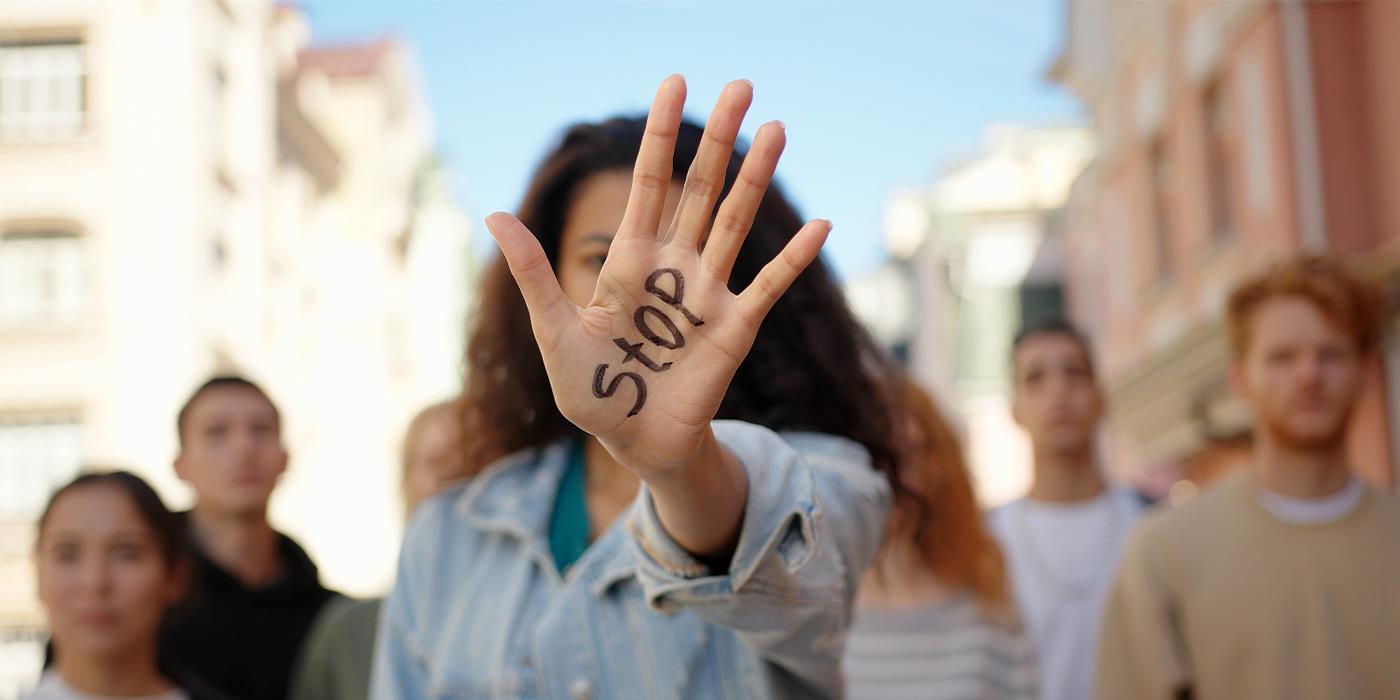 Our Group is taking concrete actions so that no woman sees her aspirations blocked. Our initiatives are synonymous with real change that positively impacts local communities around the world. Our commitment is reflected in particular by our membership of the "Gender-based Violence" Coalition of UN Women, which we joined in 2021. 
Taking care of others is at the heart of our DNA and our Group is committed to ensuring that its passion for hospitality is felt in all of its hotels around the world, going beyond hotel stays. Our establishments are open to all and are refuges for those in need in tune with our human values.
This November 25, the International Day for the Elimination of Violence against Women reminds us of the importance of implementing collective action to put an end to violence against women. This mobilization is all the more essential as, since the start of the health crisis, all types of violence against women, especially domestic violence, have increased. 1 in 3 women in the world have experienced physical and/or sexual violence at some point in their lives (source UN Women)—an alarming finding that needs to be addressed.
Accor makes the fight against violence against women a priority issue wherever the Group has a presence. This is a cause our teams have already been mobilizing on for several years, and they have redoubled their efforts since the Covid-19 epidemic. Around the world, we work on a daily basis to put in place the actions necessary for the well-being of our staff - almost half of whom are women - such as violence prevention initiatives and support for staff who are victims of violence. On the ground, our teams are launching their own initiatives to better meet the needs of local communities.
Our Group is taking action
In 2021, Accor was selected to join the new "Generation Equality" program from UN Women. The Group is officially part of the Gender-based Violence Coalition, a co-leader with Kering, the founding company of the OneinThreeWomen network, in order to take concrete action to combat sexism, sexual harassment and domestic violence.
What I want above all is to make sure that wherever it is in the world, in each of our hotels or headquarters, people, women, feel safe. I would never be able to achieve this commitment only by myself or through our Group. That is why I'm proud to join this Action Coalition.
One of the 2 key pillars of our internal network in favor of diversity, RiiSE, is the elimination of all forms of discrimination, harassment or violence through measures to raise awareness, prevent, support and protect staff. Today, the international network has 26,000 members who strive to meet this objective every day.
Around the world, an internal charter for Top Management is being created to raise awareness on the fight against sexism, sexual harassment and domestic violence. An "Accor Integrity Platform" alert line is also available to all staff wishing to report an incident or unacceptable behavior.
Hand in hand with our regional teams around the world.
All over the world, close to local communities, our team members are launching tailored initiatives to fight violence against women based on their local knowledge.
Faced with the increase in gender-based violence caused by the crisis, in France the Group launched the emergency system CEDA - Coronavirus Emergency Desk ACCOR in October 2020. The objective: centralize needs and offer rapid and appropriate accommodation solutions for the most vulnerable populations, including women who have been victims of violence, as well as healthcare staff and associations involved in the fight against the spread of the virus. Also in France, Accor created the #StOpE initiative in 2018 to fight so-called "everyday" sexism in business with L'Oréal and EY. Since December 2020, the collective has reached 114 members - French companies, schools and organizations. Recently, the Group also renewed its commitment with a donation of €5 million over 5 years to La Maison des Femmes, an association for women in difficulty or victims of violence in dedicated centers in France.
By participating in "Evolvin' Women" in the Middle East and Africa, Accor has been welcoming women from rural areas of Rwanda since March 2021, i.e. 25 trainings and professional experience placements in 21 hotels in the United Arab Emirates.
In Brazil, the Group has launched the "Canal da Mulher Accor" 24/7 helpline in order to provide our staff with a safe communication channel should they experience abuse or gender-based violence. Accor also supports the Acolhe Program, which helps women and girls who are victims of violence by providing them with shelter and food, as well as social and psychological support. In June 2020, Accor Brazil also became a signatory of a business coalition created by the Avon Institute, supported by 100 local and international companies committed to ending violence against women and girls.

In Colombia, Accor and the WWB Colombia Foundation, launch the awareness campaign "Ofelia Is Not Alone", which seeks not only to promote equity but to prevent the different forms of violence experienced by women in the region. The strategy developed by the WWB Colombia Foundation since 2019, will allow people, through training and activities, to identify the types of gender-based violence and the routes of care for the victims. The first phase of this strategy will be developed in three awareness sessions between January and April 2022.
In Turkey, Accor has been working since 2015 with the Turkish Government to support female victims of violence in refuges by offering them training in hospitality professions so that they can become independent. During the health crisis, some hotels were also converted into reception centers to support the most vulnerable. Accor also works with the TKDF (Federation of Women's Associations Turkey) association, which supports these women when they are ready to move out with donations, furniture etc.
In the UK, Accor is a signatory partner of the Employer's Domestic Abuse Covenant to support female victims of domestic violence. As part of this partnership, Accor launched the "For Women, By Women" mentoring program to help these women develop skills that can make a lasting difference. The program includes workshops to encourage self-discovery, acceptance and resilience.