Strategy
A Thousand and One Nights in Persia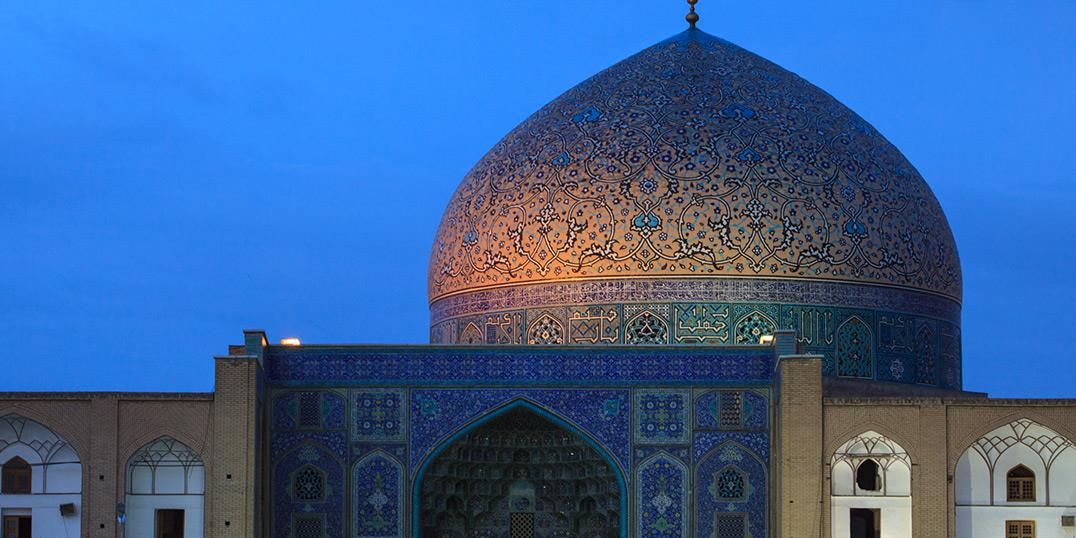 Since signing last summer's historic nuclear accord, Iran has experienced a tourism revival and drawn a rising number of holiday and business travellers. Admirers of Persian civilisation and its wonders, or curious people who want to become acquainted with this great, beautiful, surprise-filled, mysterious Middle Eastern nation, can finally take the trip they have always dreamed of.
Iran is on the way back
On 14 July 2015, the historic Iran nuclear deal made front-page headlines worldwide. The agreement not only capped 12 years of tough talks between the Islamic Republic and world powers, but also kick-started the tourism industry, which had been slumping since the early 2000s, the 11 September attacks and Mahmoud Ahmadinejad's presidency.
Tourism in Iran had already started picking up in 2013. The following year, five million people visited the country, half from Europe, North America and East Asia. But Iran is thinking big and forecasts over 20 million tourists within 10 years or so.
Airlines knew which way the wind was blowing. Air France resumed its Paris-Teheran service in April and British Airways will follow suit on 14 July. Many others, including Alitalia, Lufthansa, Qatar Airways and China Southern Airlines, already fly to Teheran.
The hotel industry is also returning, starting with AccorHotels. In October, we opened two hotels near Teheran's airport—a 296-room ibis and a 196-room Novotel—becoming the first international hotel group to operate in the country. Most of the guests are expected to be business travellers, but Sébastien Bazin says the Group aims to "develop a dense network in the country based on all the brands spanning the high-end, midscale and economic segments."
Many clues point to Iran becoming one of the world's top destinations in the next few years. The country can count on its citizens to change the international community's view. Over half the population of 80 million is under 30. These young people are not only energetic, but also have a reputation for heartfelt hospitality. For example, two Parisians, director Benjamin Martinie and his friend Baptiste Le Bihan, shared a very friendly lunch with a total stranger who invited them into his home after they asked him for directions to a restaurant.
Hospitality is a tradition and even a point of honour in Iran, the land of the Silk Road caravans.
Persia's Thousand and One Faces
Besides hospitality, Iran's strength lies in its location at the crossroads of the West, the East and Africa, as well as in an eventful history shaped by various influences. It all started in Antiquity with the great Achaemenid Empire, one of the world's oldest civilisations, before undergoing a long period of Greco-Macedonian rule between the fourth and second centuries BCE, Turkish influence in the eighth century and occupation by Genghis Khan's fearsome Mongols in the 13th century. Three hundred years later, the Shah of Persia, Ismail I, founded the Sefevid dynasty and made Shiism the national religion.
Sefevid Persia peaked under Abbas I, who ruled with an iron fist and made Isfahan the capital; Teheran did not take its place until 1786 under the Qajar dynasty. The next dynasty, the Pahlavis, wanted to open Iran up to the West. But it was also an authoritarian regime that sparked many protest movements until the 1979 Revolution toppled the shah and established an Islamic Republic: Ayatollah Khomeini took power. Today, Hassan Rohani is the Islamic Republic of Iran's seventh president.
History has left its mark on Iran, which boasts 19 Unesco World Heritage sites. They include Persepolis, the Achaemenid Empire's famous capital and one of the world's largest archaeological sites, and Teheran's Golestan Palace, a Qajar-period masterpiece combining traditional Persian craftsmanship and 18th-century European technology. The nine Persian gardens around the country are another wonder. Each symbolises Eden and the four Zoroastrian elements (according to the prophet Zarathustra): heaven, earth, water and plants. They were a source of inspiration for landscape architecture from Spain to India.
But Iran has many other stunning sights, such as the Sheikh Lotfallah Mosque in Isfahan, built in the 17th century without a minaret because it was for the royal family's exclusive use. However, anybody could admire its splendid dome and magnificent façades covered with blue mosaics. In contrast, the cave village of Kandovan in north-western Iran enchants tourists with its rock-hewn dwellings.
Living like an Iranian
Despite countless landmarks, Iran remains a little-known country, even for well-travelled tourists. Many people picture it as a vast desert. Imagine their surprise when they find out that there are ski slopes just a two-hour drive from Teheran. In fact, Dizin is one of the world's highest ski resorts: a cable car whisks visitors up to over 3,600 metres above sea level.
Iranian cuisine may not be as famous as its French or Italian counterparts, but it's worth a detour. Kebab—meat grilled over a wood-burning fire—is a must. So is saffron rice, which accompanies most dishes. Iran offers a festival of flavours: around a hundred soups and stews are flavoured with herbs, spices, fruits and even pomegranate juice. Some traditional breakfasts are different from anything you ever could have imagined. An example is kale pache, a delicious soup made of a sheep's head and feet usually served from three in the morning until shortly after dawn.
If you have an insatiable sweet tooth, Iranian pastries made with rosewater, honey, saffron or almonds will do the trick. They make great gifts or souvenirs—unless you opt for an embroidered tapestry, another great national speciality.
Iran is also a land of poets. The famous collection of anonymous tales A Thousand and One Nights is believed to be an Arabic adaptation of a Persian work. But the best-known Persian poets are Saadi (13th century) and Hafez (14th century). They are held in such high regard that cab drivers recite their poems to tourists! As Hafez wrote in his famous collection of verse Divan, "If you do not travel, how will you become a guide?" Wait no longer—travel to Iran!
NB: Article on hotel industry trends drafted by the AccorHotels group's communication department.