Strategy
The AccorHotels brand name is set to resonate across Paris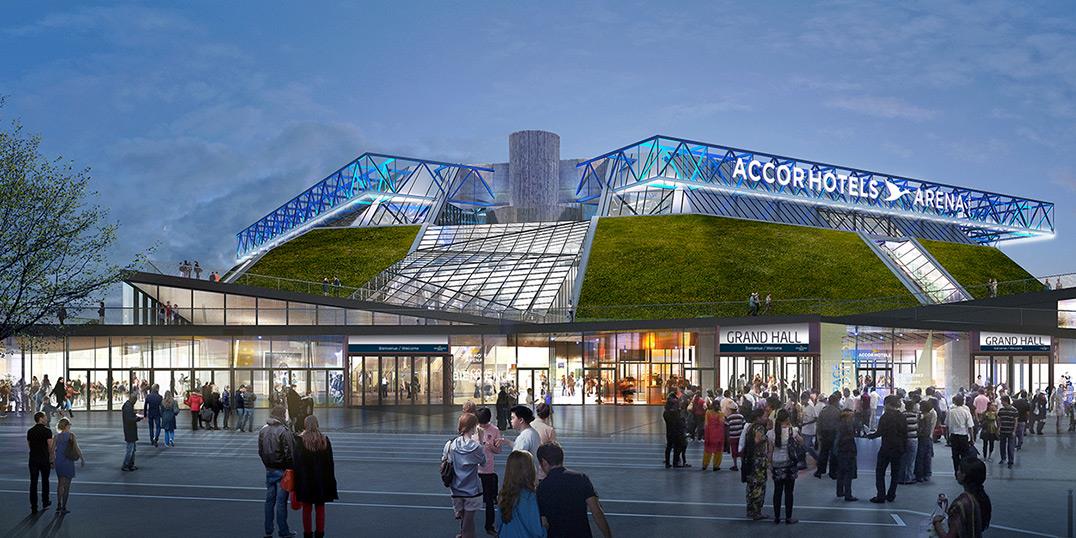 Naming rights agreement signed for The AccorHotels Arena.
AccorHotels today announces the official signing of a 10-year naming rights agreement for the Bercy Arena. This Paris venue, one of the world's five largest concert halls and sports arenas, will become The AccorHotels Arena, reopening mid-October after 18 months of refurbishment to offer cutting edge technology and the latest in visitor facilities.
We are proud to have been chosen by the City of Paris and AEG to associate the AccorHotels brand name with this emblematic sports and entertainment venue. We have forged this partnership with the aim of making The AccorHotels Arena a showcase for French hospitality: welcoming, friendly, and innovative.
An unprecedented strategic partnership
This naming rights agreement, which was brokered by AEG Global Partnerships, is the first of its kind in Paris and represents a unique visibility opportunity for the Group and its distribution platform, both because of this key Parisian venue's world class program and its exceptional location in Paris, the world's top tourism destination and a candidate to host the 2024 Olympic Games.The AccorHotels Arena agreement is in line with the strategy rolled out by AccorHotels which aims to become not just a hotel stay expert, but an indispensable travel industry player and the preferred partner for travelers.
The 23 million card holders who are members of Le Club AccorHotels will enjoy preferential offers for events hosted at the Arena, for example, presales before the tickets go on sale to the general public, access to exclusive content and dedicated services.
The AccorHotels Arena is set to become a lively, welcoming, connected, and innovative, new Paris hotspot with hospitality and leisure areas - several restaurants and bars as well as business lounges and VIP boxes will enrich the visitor experience. As one of the city's outing destinations, the Arena will also be 100% connected through mass Wi-Fi and will communicate permanently with spectators and the neighborhood on social media (Facebook, Twitter, Instagram…) and via a network of more than 370 screens.
The AccorHotels Arena now boasts:
- An elegant architectural venue with a friendly atmosphere, whose renovation was managed by the architectural firm Daniel Vaniche et Associés
- An exceptionally diverse program with over 120 events a year featuring a mixture of top sports events, concerts and shows;
- 30 different arena layouts, from 8,000 to 20,300 seats ;
- A 2,000m2 hall that opens out onto the city, with restaurant and events areas open 24/7
- More than 4,000m2 of exclusive hospitality spaces, including 54 boxes (compared with 18 previously), spread over four levels.
Follow the inauguration live on Twitter on 14th October 2015 from 10.45am: www.twitter.com/accorhotelsnews or @accorhotelsnews #WelcomeAccorHotelsArena and watch an exclusive AccorHotels Arena mini-film on our YouTube channel (available from the inauguration day).