New elegant symbol in the city of Cannes, the Croisette Beach Cannes MGallery Hotel by Sofitel opened its doors this month. Following major renovation work by Jean-Philippe Nuel, this new mythical and emblematic address is ready for you. The address is situated just a stone's throw from the Palais des Festivals…
Nestled in the heart of the French Riviera, between Menton and Saint-Tropez, the l'hôtel Croisette Beach Cannes MGallery by Sofitel now welcomes you for a rare experience. A unique location, a well-preserved privacy, a boho and chic seaside style and a warm hospitality... All of which immerses in a soft and friendly atmosphere.
Cannes… a global brand
Cannes is the city of elegance, chic, glamour and luxury! MGallery by Sofitel transports you to a high-end world. The sea, yachts, the Lérins islands... Cannes is an ideal destination for travelers. The archipelago of legends includes Sainte-Marguerite and Saint-Honorat, 2 unique jewels where the natural and cultural heritage of the area shines. These islands are an essential place to visit during a holiday in Cannes. 
Our hotel is only a 10-minute walk from the Palais des Festivals and the Palais des Congrès... An exciting place to be and one of the most high-profile events in the world: the most important film festival.
A space between the sun and sea
Reflecting the quintessence of the Croisette, the hotel boasts 94 rooms including 7 suites (1 large suite) and 53 Deluxe rooms with balcony, a heated pool all year round with a garden patio close to beaches and the Palais des Festivals.
Stationary bikes, elliptical bikes, weight machines and rowing machines await the most athletic in a bright and modern fitness area.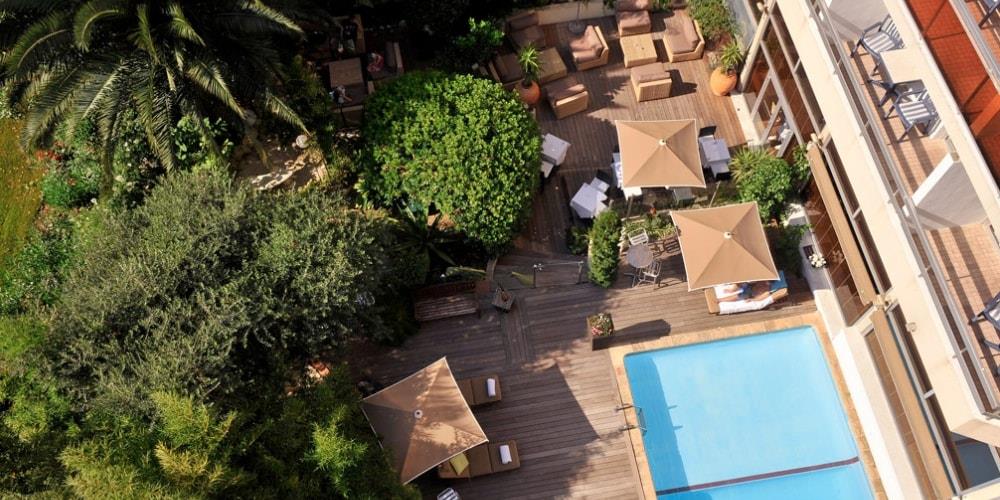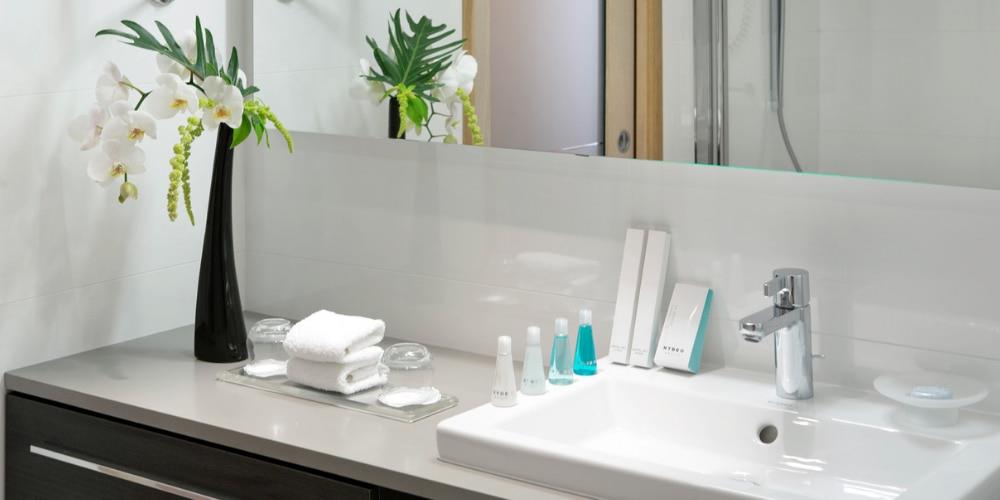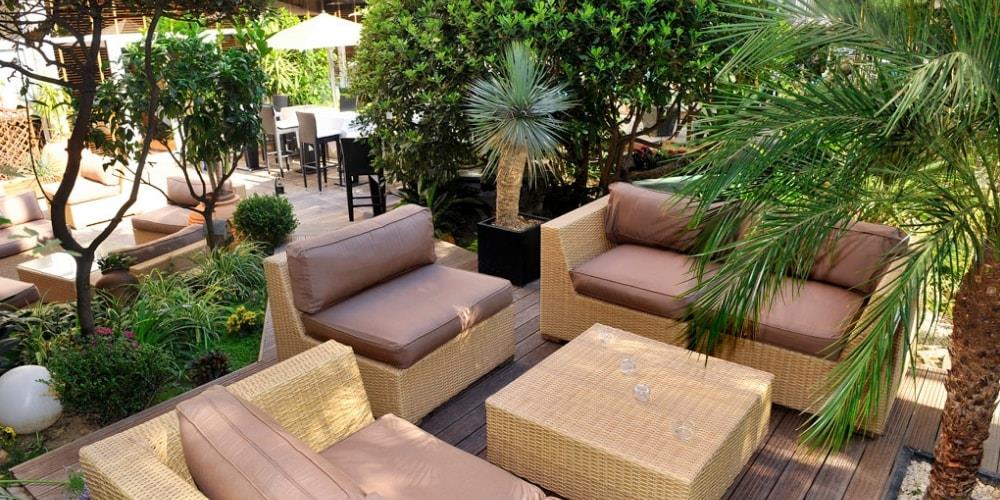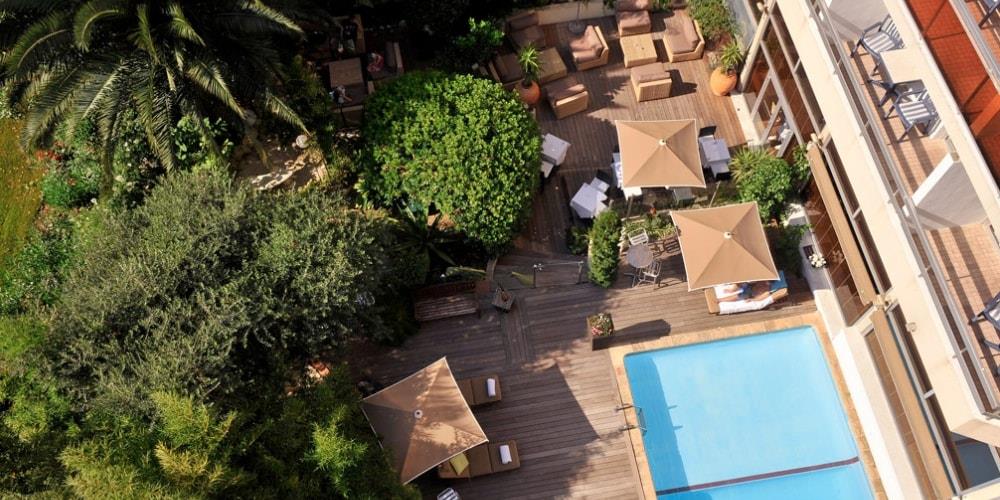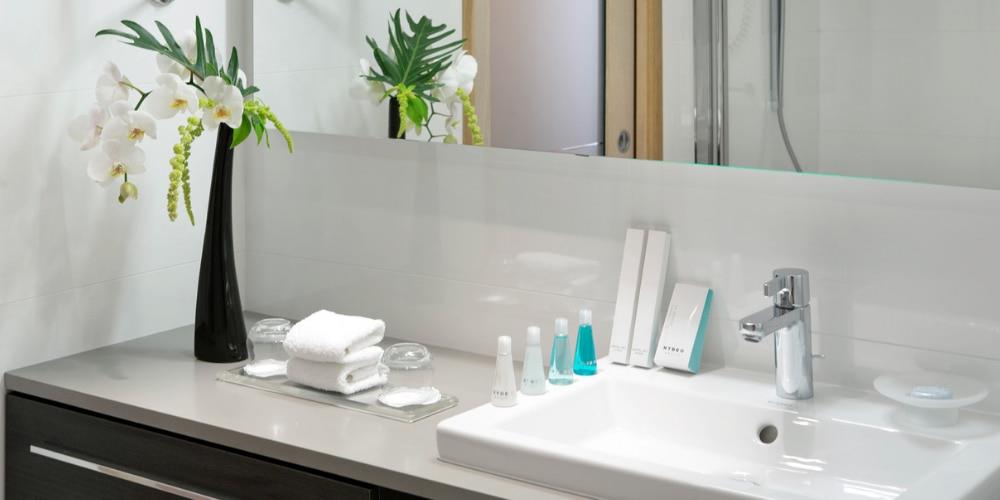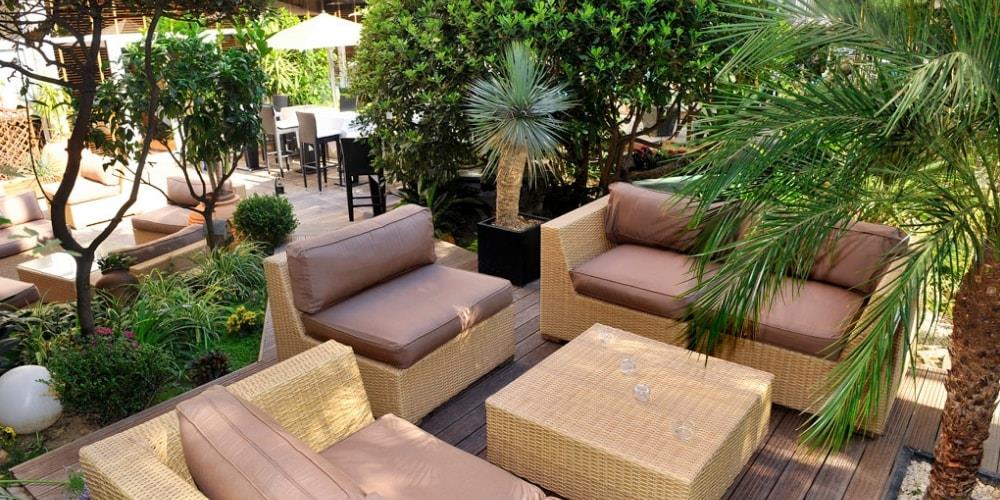 Surprise! On the gorgeous Bay of Cannes, you are invited to enjoy a special moment on the hotel's private beach.
Restaurant service is also available with a range of 7 sweet and savory breakfasts: Wake-up Tonic, English Breakfast, Gourmet, Healthy, Creamy and Sophisticated. Our restaurant and bar welcome you at any time of the day to enjoy cocktails and Mediterranean specialties from Menton to Saint-Tropez.
Whether it's an exclusive and unique lounge dinner on the private beach and its pontoon or a unique stroll with a breathtaking view of the Mediterranean and the landscapes of the Esterel Massif.… memorable moments await you!
An opening as fabulous as a premiere at the Cannes Film Festival...