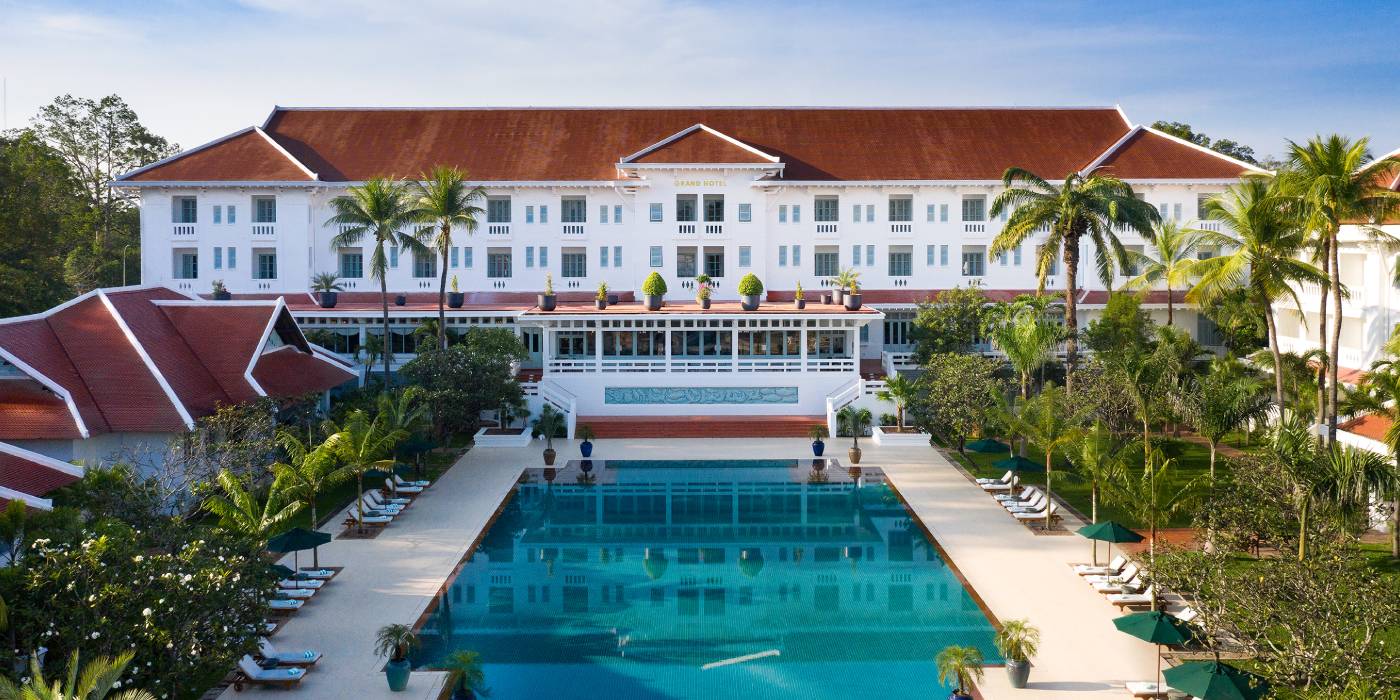 The Grande Dame has begun a new page in her history! Following 6 months of renovation work, the Raffles Grand Hotel d'Angkor (Cambodia) is (re)opening its doors to you, for a stay offering an unparalleled old world experience that's more luxurious than ever. Discover the treasures of this iconic hotel!
As of 1st October, luxury travellers now have the pleasure of rediscovering the legendary
Raffles Grand Hotel d'Angkor
(Cambodia). This 20th century flagship hotel is famous for its rich colonial architecture and splendid, spotless facade.
A national treasure
Regarded as
the last bastion of the golden age of travel in Cambodia
, the Raffles Grand Hotel d'Angkor is deeply rooted in Khmer culture and heritage. The build and design of the hotel was ahead of its time, melding French
Colonial architecture with Cambodian art and history
.
In true 
Raffles
fashion, a sojourn at the Grand Hotel d'Angkor feels more like a stay at a stately yet genial manse. Every nook and cranny has a story to tell. From the Pagoda Ball once hidden by monks in the labyrinthine gardens, to the vintage posters that hang on the walls.
And while at Raffles, why not visit Angkor?
Just 20 minutes separate this address from the gates of
the UNESCO-listed temple complex that has beguiled world travellers for over a century
. Part of this new chapter in the hotel's story includes experiencing this world treasure with new eyes.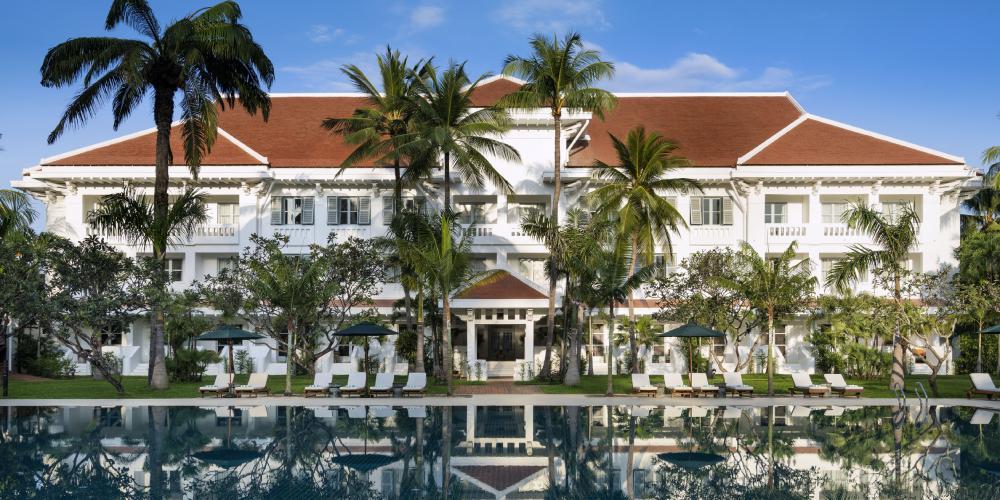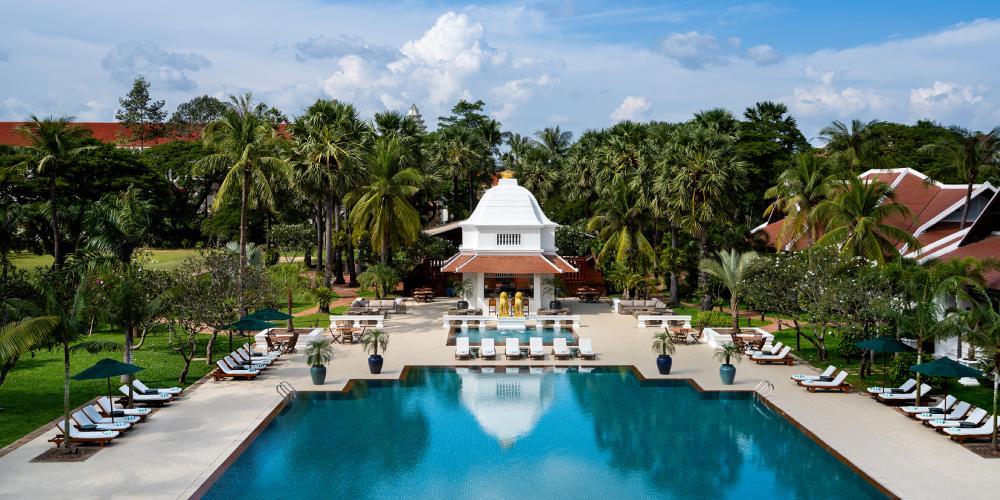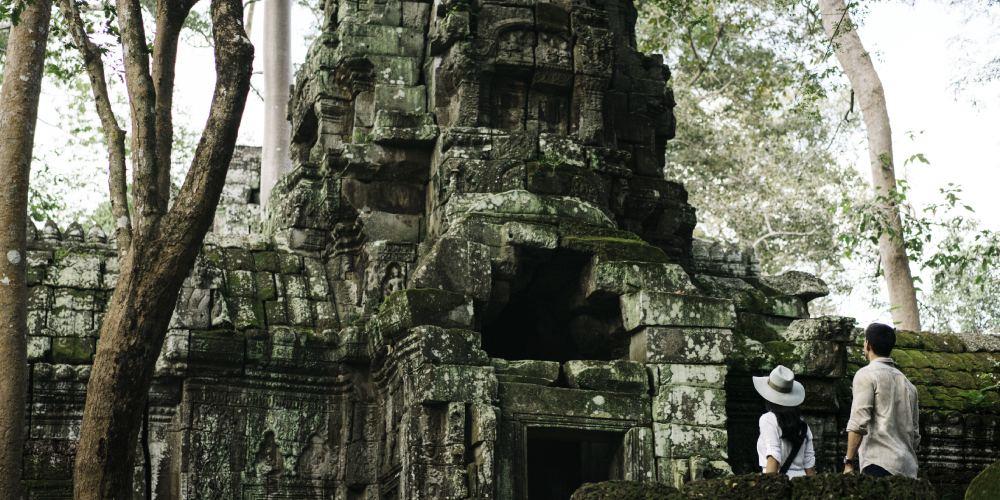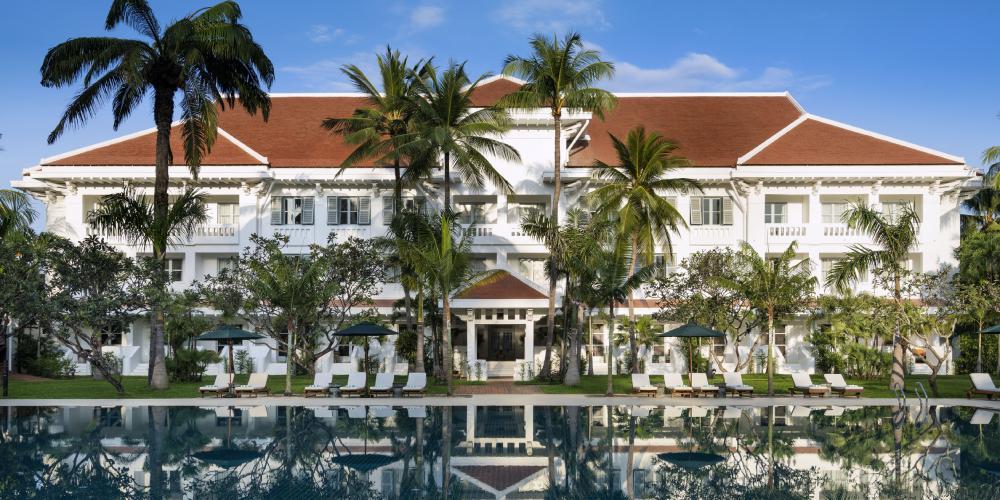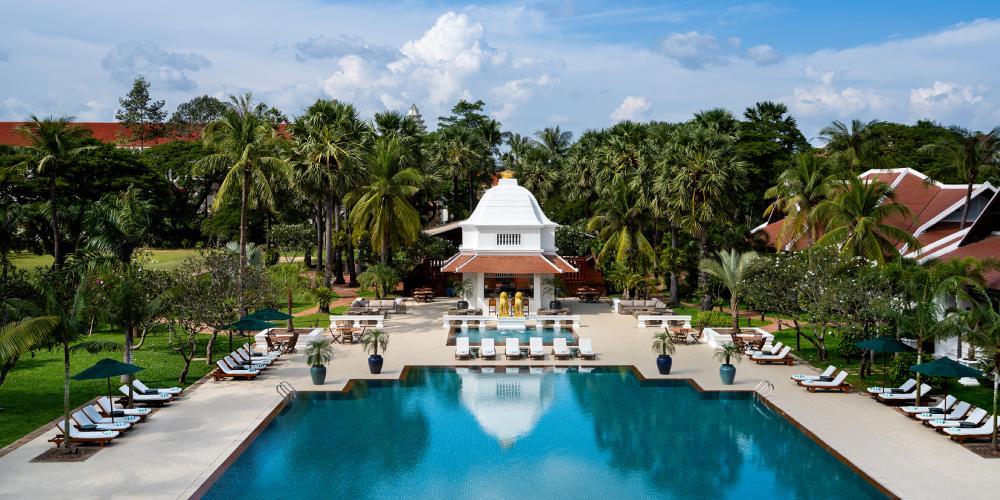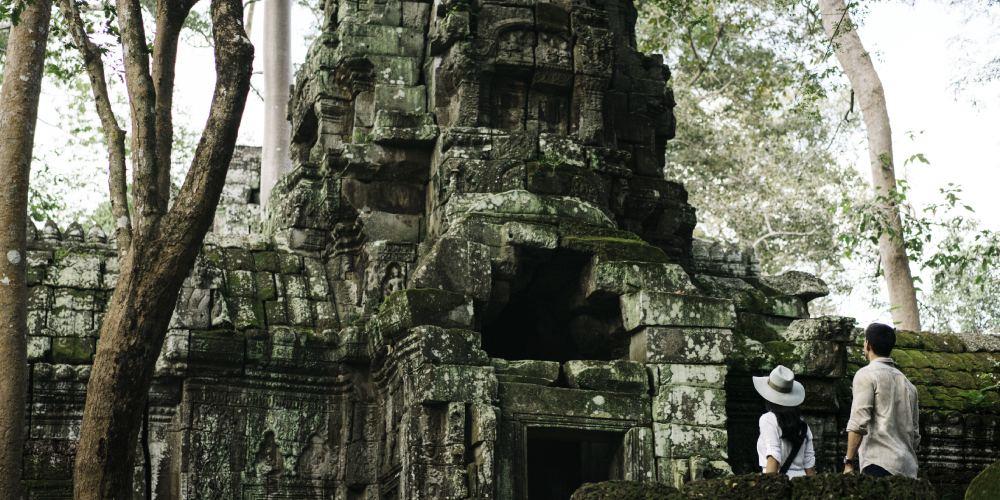 Unrivalled comfort
 
Raffles has thought of every last detail to offer exclusive services and satisfy the wishes of increasingly demanding travelers. Every element contributes to the overall modernization and comfort of this place, while staying resolute and true to its origins as the 1st luxury accommodations in Siem Reap.
 
The 119 rooms and Suites add to this majestic setting, following meticulously detailed renovations.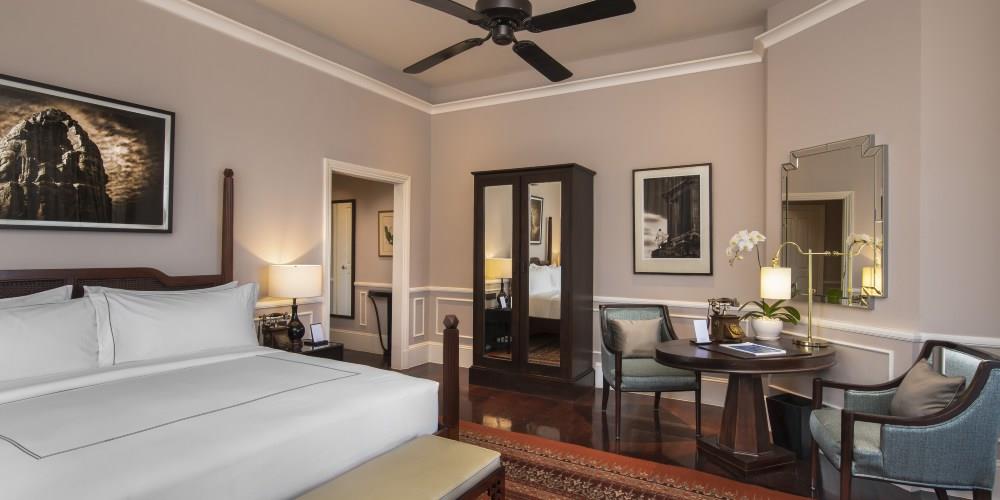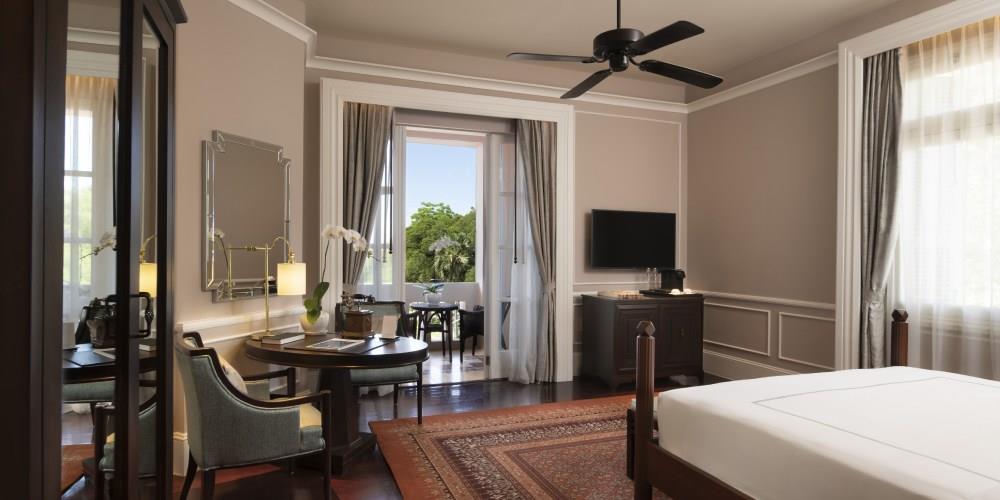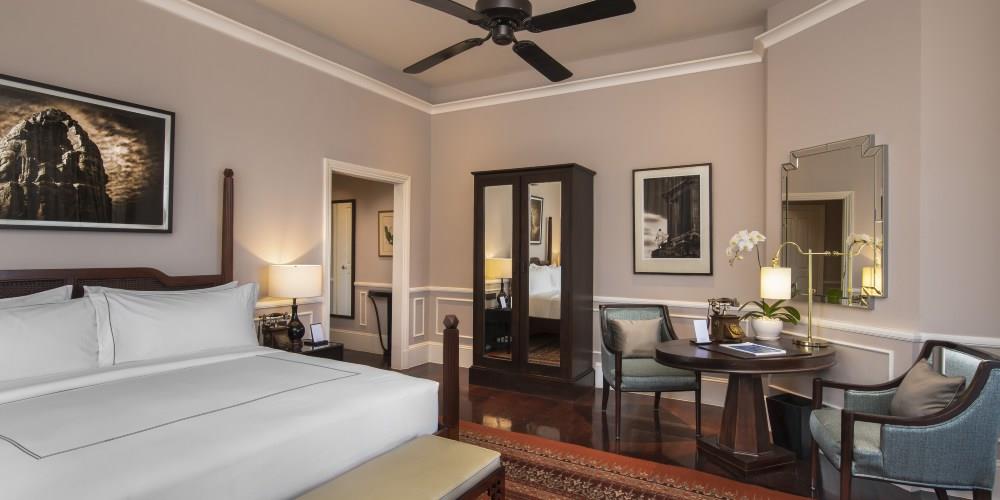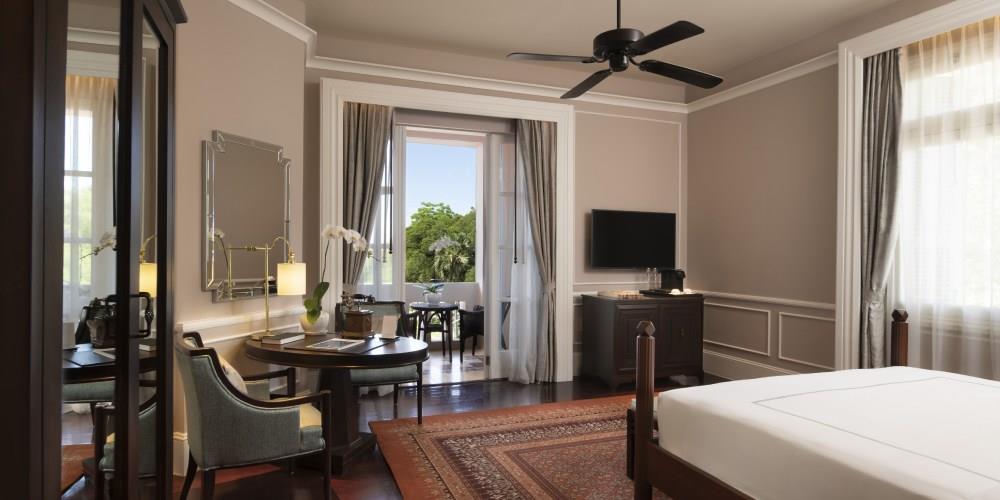 Food & Beverage and entertainment

No cause for jealousy as there's something to delight adults and children alike! With its reopening, the hotel now offers its guests new Food & Beverage concepts. Chef Angela Brown's delicious Cambodian cuisine innovatively combines traditional ingredients with progressive cooking methods in the hotel's new restaurant, 1932, named after the year that the Grand Hotel d'Angkor first opened its doors.

You'll also have the chance to savor Royal Khmer cuisine made to authentic recipes gifted to Raffles by royal decree. The menu includes signature dishes such as Chateaubriand, pairing Lok Lak spiced Wagyu sirloin steak with grape puree. The restaurant also serves a variety of seasonal specials featuring fresh local ingredients.
 
Lastly, guests may choose to continue their culinary experience with Sipsmith's Raffles 1915 Gin in the swish Elephant Bar or enjoy traditional Afternoon Tea in the colonial-style Conservatory.
 
Raffles has undoubtedly looked to the future. The hotel has designed the Sugar Palm Club to encourage a spirit of adventure among its youngest guests. As though in a magical daydream, children can play and have fun in a club specially designed to promote creativity and cultural activities. 

Wait patiently just a little longer, as the start of next year will see the opening of a new, fully air-conditioned marquee within the hotel's 15-acres of lush French landscaped gardens, as the venue for unique events and functions.