Innovation
Collaborative BtoB tourism is gathering momentum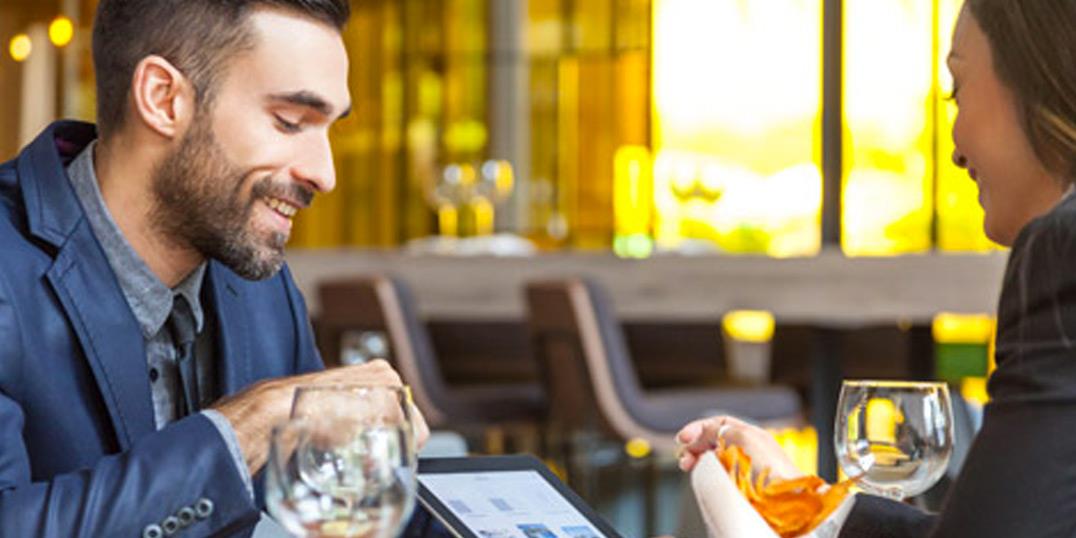 Increasingly, in both leisure and business tourism, professionals are working together to offer customers a new kind of collaborative service based on transparency of supply and quality of service.
At a time when the sharing economy between individuals is becoming widespread, tourism businesses are becoming increasingly aware that working together with the collaborative economy sector can prove highly lucrative. In fact, according to a study published in September by the audit firm PricewaterhouseCoopers (PwC), the total amount of transactions generated by the collaborative economy will reach 570 billion euros in the next ten years across the European continent alone. This is twenty times more than today. Collaborative platforms will benefit widely from this too.
Their revenue could increase from four billion today to 83 billion euros in 2025. Faced with such a development, tourism professionals are developing an acquisition and partnership strategy to develop new services based on the model of the collaborative economy. So, in 2013, SNCF bought the carpooling site Green Cove then last year took a 75% stake in the car rental company that operates between individuals, OuiCar, before investing three million euros in AlloCab in mid-October. Last June, via its subsidiary Comptoir des Voyages, Voyageurs du Monde, one of the jewels in the French tour operator crown, concluded a partnership with VizEat, the market leader for dining in people's homes. One year before, the tour operator had signed a five-year exclusive contract covering more than 80 countries with Bedycasa, precursor to the online service providing accommodation in people's homes, which also works with the agency Génération Voyageurs.
Offering a unique and personalised experience
All these initiatives demonstrate a simple idea: attempting to reconcile two worlds, that of the incumbent travel operators and that of collaborative tourism, but in a new way, with a new package and quality of service. Offering a unique experience that's tailored to customers is indeed the very ethos of the BtoB collaborative economy. These stakeholders stand out from the excessive and sometimes uneven services offered by the giants of CtoC with new customised initiatives that meet a need on the part of travellers for disruptive innovation. Onefinestay, the first brand in the world in the luxury segment of the rental market of private residences with hotel services, has positioned itself in this niche: combining requirements that neither the traditional hotel industry nor stakeholders of the collaborative economy cover. The London-based company has in fact visited every one of the 2,500 addresses available to travellers and rolled out a customised range of services ranging from a personal welcome to the presence of a team 24 hours a day.
Convinced of the added value and potential of this type of package and service, AccorHotels acquired Onefinestay in April. The hotel giant, which has about twenty brands and has just relaunched its loyalty scheme, Le Club AccorHotels, had already acquired a 30% stake in the capital of Oasis Collections two months earlier. This company, at the origin of "hotel homes" provides a new accommodation service combining the value and authenticity of private rental with high quality hotel services. All these partnerships with innovative startups are allowing traditional stakeholders to rejuvenate their image and adapt to new habits in the hotel and travel industry. This phenomenon also exists in business travel, where expectations in terms of experience, innovation and personal attention are just as high.
Business travellers are looking for something different
According to a MagicStay study conducted in June by the MRC agency among 600 European business travellers, 20% of them have already opted for alternative accommodation during one of their business trips, and 42% said they were thinking about it. This type of rental is particularly appealing due to its tranquillity and privacy (49.2%), its comfort (45.7%) and its price (44.4%). Furthermore, 45% of those who have never tried out this type of accommodation say they simply haven't thought about it. This shows the potential of this market, aimed until now at leisure travellers.
And this trend affects not only accommodation but the whole business travel value chain. Now we think collaboration before, during and after the trip. The car rental website, Travelercar, operating between individuals is an example. BtoC oriented when it launched in late 2012, the startup provides travel professionals with an engine for the reservation of parking spaces at stations and airports for their clients. Opodo, Transat France and the Aigle Azur and Air Austral airlines have already adopted it. The aim is to provide an innovative service to customers while receiving additional revenue.
To also stand out from the competition, Allocab, the first car with driver network in France, with over 2,500 drivers in 40 cities, has positioned itself as the only platform enabling you to book a motorbike taxi or a private driver in advance. The startup also believes that it is the first to establish a specific service for companies.
A mature market in BtoC
By adding collaborative tourism to their ranges of services, distribution networks are therefore responding to an already widespread demand among travellers and are offering them a comprehensive solution combining quality of service and security. A professional intermediary does indeed bring additional security to clients in terms of compliance and logistics. It also opens up the prospect of a new customer relationship, whether direct, online or in travel agencies. The presence of collaborative platforms in GDS, the global distribution systems where Amadeus is the leader, will also become commonplace in a market that seems to be reaching maturity in BtoC. For the last year, according to the incubator specialising in tourism, Welcome City Lab, new startups offering collaborative services to consumers are few in number while opportunities for innovation in BtoB services remain underexploited.