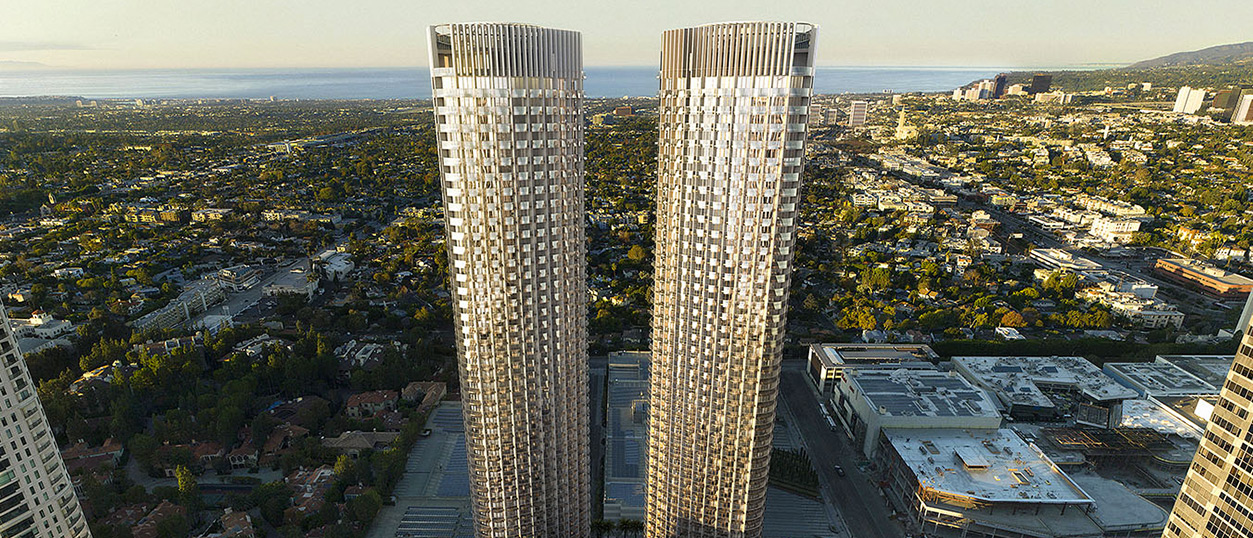 It was on Californian land that the Fairmont brand first saw the light of day, in 1907. Over a century later it wanted to reaffirm its origins by taking the reins once more at an iconic Los Angeles hotel: the Century Plaza. Soon to be totally transformed by a particularly ambitious renovation program, this address promises to be a shining example in the heart of the City of Angels.
The Century Plaza's fame has never ceased to grow ever since it opened in 1966. Generations of celebrities, such as Hollywood actors, famous foreign families and US Presidents have made this place an iconic address.
The hotel has an unassailable reputation, through its perfect location in this luxurious district of the city, at the intersection between Avenue of the Stars and Constellation Boulevard, just near Beverly Hills!
2018: The start of a new era
The hotel will reopen in 2018 under the name of Fairmont Century Plaza. Currently closed to the public, the hotel is the focus of one of the most impressive renovation projects with Woodridge Capital Partners, the brand's longstanding real estate investment partner.
In fact, an investment of over 2.5 billion dollars has been made to extend this estate of 394 rooms and 63 private residences, with the construction of two new 46-story luxury residential towers, gardens and open spaces plus 100,000m2 of upscale boutiques.
Fairmont is honored to become the manager of the historic Century Plaza, and along with Michael Rosenfeld and the entire team at Next Century Associates, we look forward to the rebirth of this iconic property. The brand, after more than a century of building an international portfolio of award-winning properties, we are thrilled to return to our roots and expand our presence in the Southern California region. Fairmont Century Plaza is an important project, not just for the city and region, but for our globally-recognized brand as well.
It is a huge project, for which the teams have surrounded themselves with world-renowned professionals, such as the architects Minoru Yamasaki, Pei Cobb Freed, Gensler and Marmol Radzinger as well as the design consultants Yabu Pushelberg.
The opening of this hotel marks a new stage in the Group's growth strategy, particularly in the luxury segment and the American market.