Partnership
Sofitel's footprint extends to Sentosa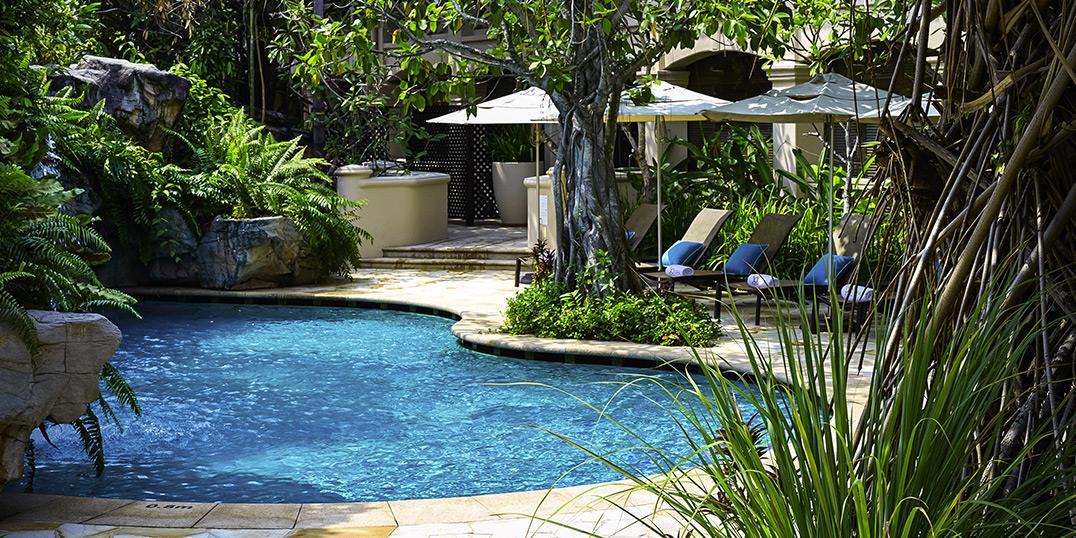 In November, Sofitel Singapore Sentosa Resort & Spa ended its one-year renovation. The Sofitel experience of luxury and tranquility has been meticulously built from the ground up on one Sentosa's leisure island.
Sofitel Asian footprint extends to island paradise resort in Sentosa. Creating an exceptional guest experience is at the heart of Sofitel's brand reputation. Luxury and tranquility are carefully crafted, where every detail matters. This ethos guided the year-long renovations of the Sofitel Sentosa, where guests and travelers expect the best on one of Asia's favourite luxury relaxation islands.
At the top of a cliff above Tanjong Beach, the hotel's design reflects a bold and elegant style that cleverly integrates the surrounding nature overlooking the South China Sea. With 211 rooms and suites, plus four villas, the hotel also features the world's largest So SPA, four F&B options, over 1,300 sqm of meeting and event facilities, a 33-metre swimming pool and 27 acres of tropical woodlands.
Unique So SPA experience
Visitors flock to Sentosa for indulgence and relaxation. So it seems only natural that Sofitel Sentosa should hosts the world's largest So SPA. With 20 treatment rooms and a Jacuzzi section, the star attraction is no doubt the Mud Pool, where guests can purify and renew their skin with New Zealand volcanic mud. A unique pampering feature only at Sofitel Sentosa.
Fine dining with views to match
The hotel's fine dining options make the most of Sentosa's ocean setting. Kwee Zeen's open kitchen counters create an unforgettable experience with spectacular views of the sparkling sea and landscaped gardens. Gastronomy is at the heart of the Sentosa experience, with for example lobsters flown-in from Boston, Alaskan king crabs, sea urchin, caviar and fresh oysters.
We are delighted to open a new luxury resort hotel in Singapore and look forward to bringing Sofitel's renowned levels of culinary delights and hospitality to our guests. The Sofitel Singapore Sentosa represents a significant step for Sofitel in further increasing its presence in Southeast Asia, and bringing French elegance and sophistication to the increasingly discerning travelers in this region.
Asia is a region where Sofitel continues to expand, with more hotels joining the network in 2016 to cater to the discerning guests seeking luxurious indulgence.