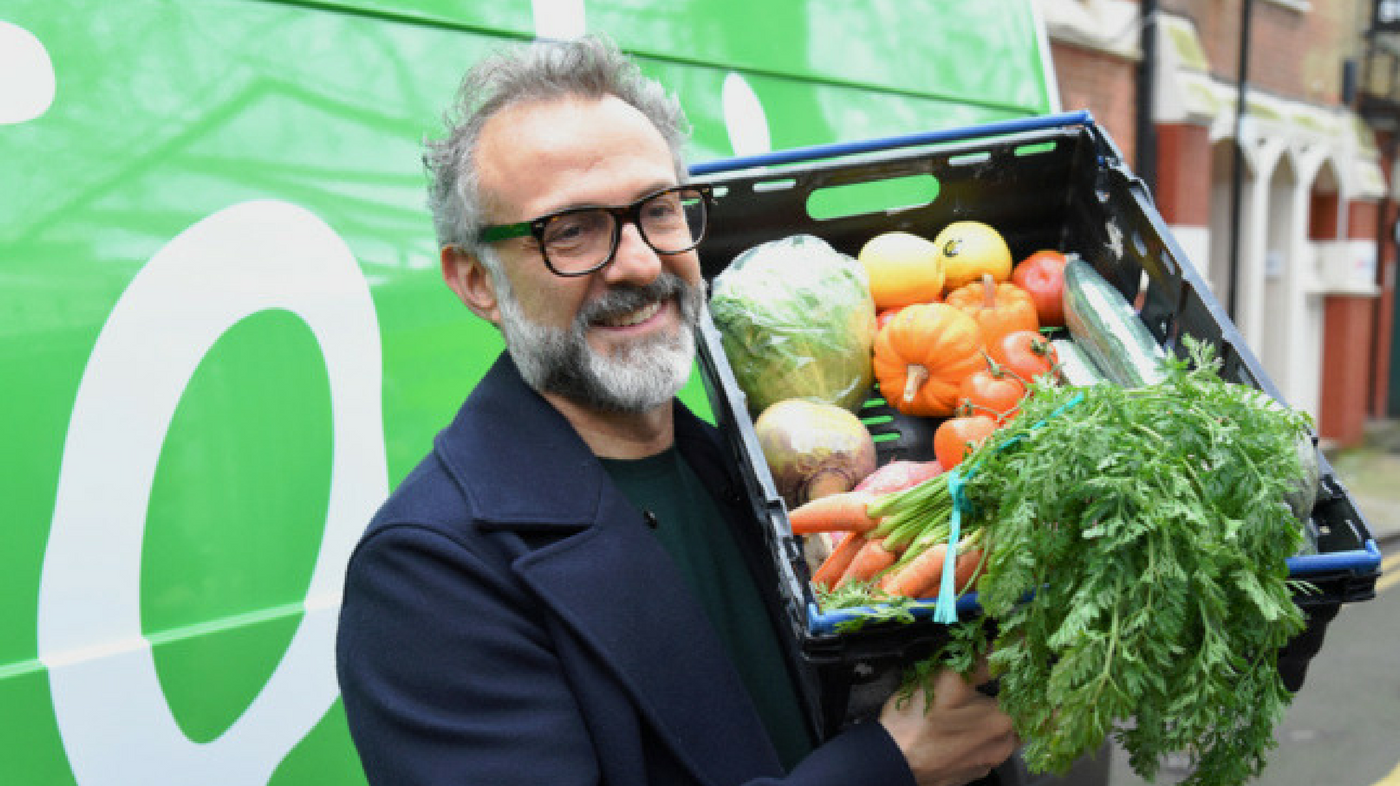 Born out of a collaboration between the Food for Soul organization and the Foyer de la Madeleine, located right in the heart of Paris, Refettorio Paris officially opened on 15th March with the aim of offering free meals from Monday to Friday each week for people who have been branded as social outcasts (refugees, homeless people etc.).
The launch of the project in the French capital brought together the renowned Chef, Massimo Bottura who is the initiative behind the project, and partners, chefs and future volunteers. Under the impetus of Amir Nahai, CEO Group F&B, AccorHotels and its Solidarity AccorHotels endowment fund wanted to assist with this undertaking and support this unifying act of solidarity.
Refettorios around the world
Food for Soul is a non-profit charitable organization, founded by the Michelin-starred Italian chef Massimo Bottura, a major figure in the culinary world. His restaurant in Modena, the Osteria Francescana has been awarded 3 Michelin stars! He set up the NGO in 2015, at the time of the World Fair in Milan, to raise awareness and empower local communities to fight food waste and aid social inclusion and individual well-being by opening Refettorios. The objective of these charitable restaurants is to cook produce and other food items that would otherwise go to waste and offer free hot meals to people in a vulnerable position.
To date, the Food for Soul foundation has set up 4 Refettorios:
Refettorio Ambrosiano in Milan
Refettorio Gastromotiva in Rio de Janeiro
Refettorio Felix in London
And lastly, as of a fortnight ago, Refettorio Foyer de la Madeleine in Paris 
A remarkable setting in the heart of Paris
The restaurant has been set up in the crypt of the Madeleine Church, close to Place de la Concorde and the Champs Elysées. 
Refettorio Paris is not a soup kitchen but a proper restaurant. When putting together the menus, each day the Refettorio teams use unsold items and produce collected through their partnership with Carrefour in particular. Hotels in the Group will also donate goods periodically (leftovers from breakfast, for example). So, from Mondays to Fridays, 100 meals are prepared each day before being served by volunteers. In order to launch Refettorio Paris, many renowned chefs have donated their time and, in the coming weeks and months, there will be a succession of other chefs, including some from the Group's hotels, taking their place in the Refettorio's kitchens.
An aid to social and cultural integration
In addition to food aid, the Refettorio Paris spirit lies in the social bond and human interaction that it is striving to create with this mixture of people in vulnerable situations of varying kinds, such as refugees and people who are homeless or with no family security etc.
Solidarity AccorHotels, alongside 4 partners and their foundations (Salesforce, Voyageurs du Monde, Carrefour and Kering), has provided financial support to make this project a reality. A key partnership for 2018 that affects all aspects of its commitment, with:
Recovery of surplus food from mass distribution outlets to combat food waste, in the same vein as our sustainable development program, Planet 21.
Serving full, balanced meals to people in difficulties – the homeless and refugees.
Welcoming beneficiaries of the project with dignity.
The Solidarity AccorHotels endowment fund will also provide long-term support for the project to combat social exclusion and exclusion from the workforce for people from the most deprived backgrounds, through providing training in catering occupations for people in difficulties.
In addition to its philanthropic aspect, this initiative also echoes our F&B strategy and our determination to combat food waste. Some of the Group's nearby hotels (Sofitel Le Faubourg and Scribe) have therefore already proposed lending their support to the initiative.