Talent & Culture
"What I like about MGallery is the storytelling"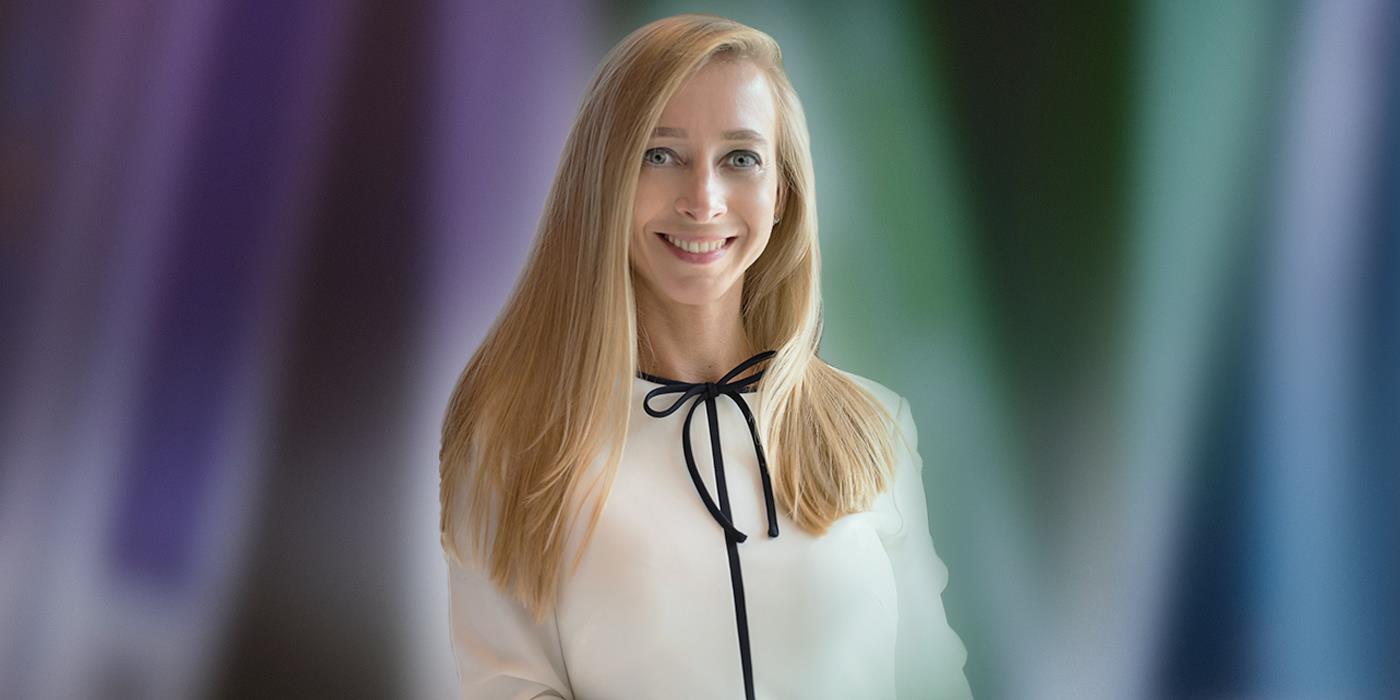 Alexandra Woop is a Director Interior Design for MEB and upscale brands acting in Middle East. Today, she shares with us her vision of design and hospitality. 
Can you tell us a bit about yourself? Why did you choose to pursue your career in the hospitality industry? 
I am an addicted traveler. I love to explore new destinations and I am always looking for new experiences. I have a background in architecture and design so I like to look for design and how design embedded in the latest environment thus I am looking for new spot all over the world.
Hospitality is one of my major interest in my mind and it is also my passion so I like to explore hospitality movement in design and architecture, searching for new design agencies, doing mind map of travelling or looking for destinations in design magazines.
I love to get encouraged with the place, philosophy created by local designers, always source of inspiration, new way of building design environment, it is an entire experience.
My choice of the industry was very natural and in line with my interest. I have a Master degree in architecture; I worked for 7 years in Germany architecture company based in Hamburg, it was then very natural to switch to hospitality.
What it is like to be a designer for a hospitality group? What are the specificities/ differences?
I am more in the Design management, which is quite different from just design. 
My role is to create a pleasant design environment of course, but also to teach design to customers, to owners etc. I can say that design management is very similar to project management since the role is to support culture, creativity and not only build a structure in the organization around design. Coaching people around design is also one of my missions. 
Usually, I cooperate with operations teams, F&B teams, wellness and business teams, development, owners, creative agencies, interior designs, marketing so my missions combine all knowledge and I have to interact with all these different teams. The process is very complex because all parties are involved. 
I noticed some differences between hospitality and other industries. In the hospitality sector, it is not only about the rooms anymore or the F&B but it is a much more complex industry, a augmented hospitality that we provide today.
You are the design director for MGallery, what makes you connect with the brand?

What I like about the brand is the storytelling, which is great in each properties. There are different stories and characters that form the entire journey of the property and even beyond, we can find stories lived outside of the hotel. The storytelling is very strong, always crafted by large teams (owners, design, architect, GM, marketing). In addition, it is a very ambitious brand with a crafted story that aims to link all experiences related to hospitality thought the different touchpoints with the guest. 
The design (which is one of the pillar of the brand) is really developed and I have a good experience in collaborating with creative teams in order to craft the story.
It is always very exciting to see the birth of each story because interior design is also a large part of crafted solutions. The goal is not to provide a repetitive solution for every hotel of the brand, but make each one a unique place with a strong personality. 
I believe movies are an excellent tool to translate the storytelling of the brand. It allows the viewer to live in te motion mode like a real hero in the hotel. It is the perfect way to tell a story : only movies can influence all the senses to understand the storytelling.
What motivates you in your job? What's the best part of it?
It is essentially the creation process combined with teamwork. It is also the satisfaction of being in charge of the realization of entire properties. I really enjoy seeing a story becoming alive; starting from the STORM. 
Learning motivates me, and each time with new hotels, teams and stories, I am learning and discovering new places, opening new books to read about the place, about people, about culture. My passion is to travel and discover stories of other people like their cultures or religions.
What kind of female traveler are you?

I travel a lot, I am a passionate traveler, and sometimes I flirt with danger to experience it even though I also like comfort. I really enjoy going to the dark streets to really discover so I can get more adrenaline, I always-crafted trip and never choose a tourist group.
I try to always go where the locals are when it comes to design, architecture, and culture to find original places. In order to do so, I prepare very carefully each trip with a big planning work and many readings before the departure.
What are your interests when you get off work?
I read a lot, I like to keep uptated about what is new. I am also always in the streets, discovering. As a former professional tennis player, I continue to play this sport. I also enjoy playing golf. I love to discover new technologies, new ideas in the wellness industry (crossfit, yoga, etc.) trying to be in the middle of new practices, crafted. I try each time something different.
What advice would you give to any woman willing to pursue a career as yours?
In everything we do, it is important to believe in yourself. You have not to be afraid of changes, try to discover and flow. It is important to feel comfortable with change, to develop yourself and not to stick to one mode or one strategy. You have to always be working on yourself. This is especially important in our world where we have to shift our mindsets as the technology arises, with AI for instance. Our entire existence is changing.