Partnership
What's So Innovative About Europe?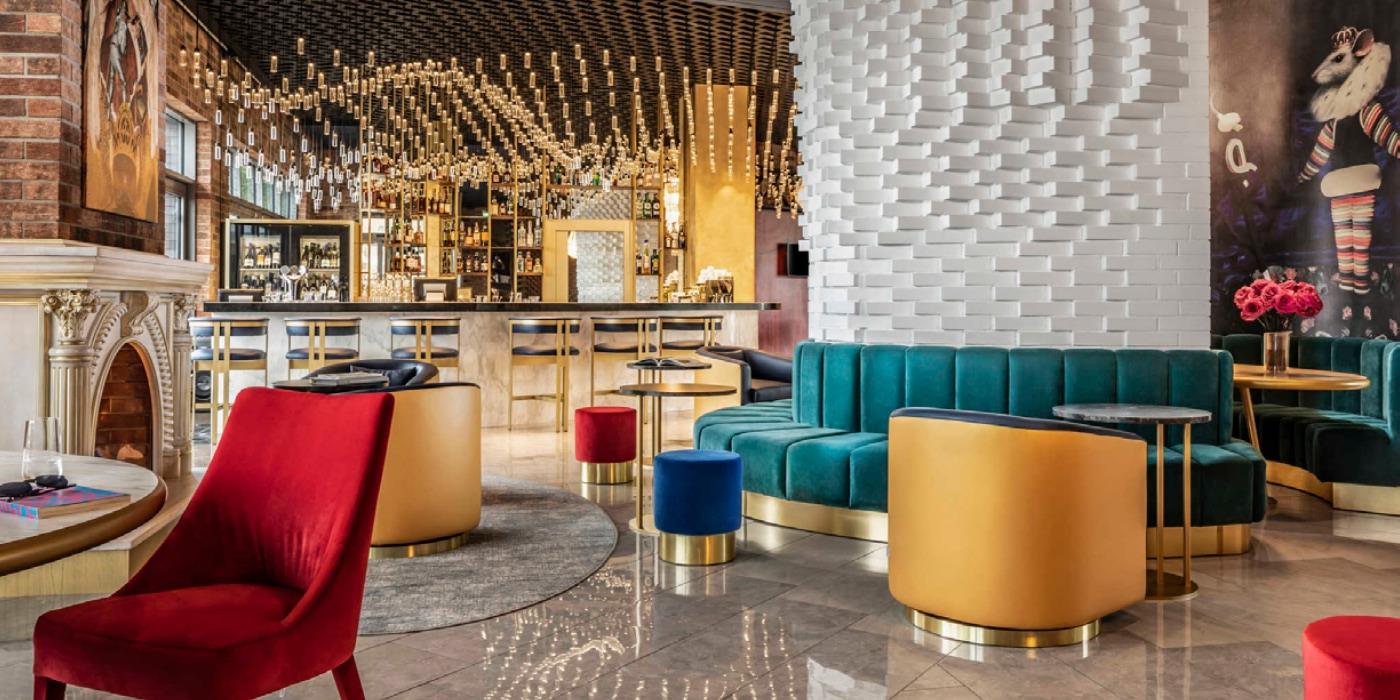 The European hospitality sector is bringing its services up to date and rethinking the core of its offer. Its unique goal: to anticipate and meet the expectations of the customers.  Skift decodes this innovative momentum in its "European Hospitality's Creative Renaissance" report, created in partnership with AccorHotels.
When it comes to innovation, says Gaurav Bhushan, global chief development officer at AccorHotels, European hospitality has centered on refreshing a few essential offerings. "While there's innovation going on all over the world, where we have had particular success in Europe is in reinventing the core offer, which is focusing on design and employing food and beverage in creative ways." […]
Associate professor of International Hospitality Management at University College of Northern Denmark in Aalborg, Anders Justenlund adds, "Europe has always had a higher percentage of independent hotels than other markets, partially due to geography. We have more countries, more cultures, and we don't want the same things."
Hence, the phenomenon of in-country chains, which Justenlund prefers to describe as "hotel groups looking to do things differently." Examples of such groups include Jaz in the City and CitizenM, which started in The Netherlands, Mama Shelter, which sprang up in France, 25hours Hotels from Germany, and Generator Hostels in England.
Another reason Europe is ripe for new concepts is because it is, well, ripe. According to Bhushan, "Europe is a great market for niche hotels because it's such a mature market. In a well-developed market, where the basics are taken for granted and the market is more sophisticated, you have to provide different experiences to meet guest expectations at all levels." […]
Rethinking Approaches to Design
[…] Damien Perrot, senior vice president, design and technical solutions at AccorHotels, is for a consumer-centric approach to design. He says it's vital to find out what the consumer wants before creating a vision. Gaurav Bhushan adds, "You not only need to identify what the customer is looking for, but the trends building in society at large."
Judging by Europe's newest brands, it seems consumer desires and current trends are converging in design-oriented hotels located in the heart of the city, with an emphasis on creative layouts, multipurpose social spaces, and affordable food and beverage offerings.
Increasingly, the consumer-centric approach to design starts by imagining the public spaces, rather than the rooms. According to Bhushan, "Public spaces are becoming more important. To some extent, there's now more investment there compared to the rooms." He adds that in designing hotels, "We need to build public areas in a way that promotes engagement and builds community."
Noting that the days of big formal lobbies with marble everywhere are a thing of the past, Bhushan says, "We have to give people what they are looking for in an atmosphere that is convivial and at a price point that's affordable." […]
Integrating Staff Into the Story
Innovation also lies in how staff interacts with the guests. […]
 "The recruitment and training of people is part of the secret sauce. We now look for people from all walks of life with a story to tell and an engaging personality. Bringing in people who look at life differently –– not in the traditional way of looking at things –– that's where the innovation lies." according to Gaurav Bhushan.
Reimagining Food and Beverage Concepts
Today's modern hotel is no longer just about serving up heads in beds. Catering to the local community, along with the guest, is becoming a top priority, particularly among Europe's most innovative brands. And the quickest way to any client's heart, be they local or from afar, is through their stomachs.
Changing up food and beverage concepts can play a key role in building a new form of hospitality that generates emotion and powerful moments, according to Amir Nahai, chief executive officer, food & beverage and lifestyle at AccorHotels. […]
Nahai notes that customers, both local and transient, "hunger for greater simplicity, excellence, and authenticity." […]