Food & Beverage
The Best Restaurant in São Paulo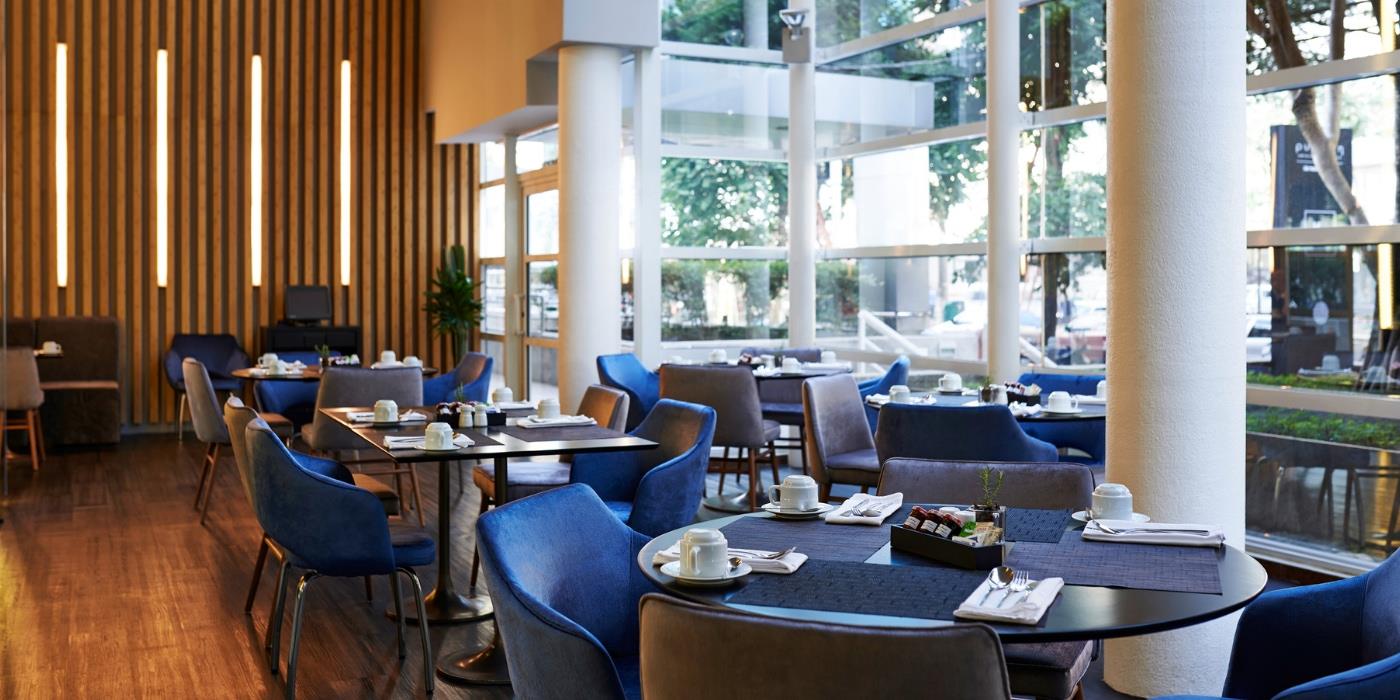 While São Paulo counts more than 37,000 restaurants, the HUB Food & Art Lounge has won the title of the Best Restaurant in the city on TripAdvisor! Discover without further delay the secrets of Chef Willian Carvalho...
Pullman São Paulo Vila Olimpia's HUB Food & Art Lounge restaurant brings an innovative concept by mixing cultures and making each plate a work of art. Light, tasty and surprising, grilled octopus with peas, sautéed manioc and olive oil with herbs is the HUB Signature dish! You are welcomed in a friendly and elegant space with a capacity of 100 seats.
Combining various ingredients and herbs harvested and planted in his own vegetable garden, an action of Planet 21, the Chef guides you to the heart of a unique experience. An experience in an restaurant elected Best Restaurant in the city of São Paulo....
Chief Willian Carvalho tells us about his keys to success!
Why did you decide to become a Chef? What other back-of-the-house positions have you previously held?
I've always loved art! Before becoming a Chef, I worked as a culinary photographer. From there was born my passion for gastronomy. That's when I decided to change jobs and become a chef. My experience in photography helped me to have a global view of what I wanted to present to the guests, to look for a new angle in the kitchen and to see food as an art. The image always comes first for people, today we eat with our eyes.
What do you do to stay current on new trends? Describe 2 or 3 of the most interesting industry trends.
I love travelling and looking for new restaurants. Today's world is full of new and very talented Chefs and I love knowing what they do. I also attend major gastronomy events around the world such as Sirha in Lyon where I had the opportunity to participate in the World Cup of Caterers representing the Brazilian team and the NRA in Chicago. These are 2 major events where trends in the world of gastronomy are circulating. The world today is very concerned about sustainable development, fair trade and personalization; these are the trends I try to have in our restaurants.
What foods do you like to pair together and why?
I like working with vegetables and fish: they are foods that have always delighted me because of their evolution in history. Man has always dominated the land and sea, 2 great wonders that humanity should care more about.
When are you happiest at work?
When the staff is 100% involved, when you cook for someone you don't even know for most of the time and at the end of it all we see the smile on their face... that's what makes me happy at work.
What is the best compliment you could receive?
Of course, from my daughter, when I prepare her meal, she always says: "Dad, you are the best chef in the world! ». In professional life, the most beautiful compliment I can receive is to see a smile on my hosts' faces when they taste a dish I have cooked.