Food & Beverage
Zero-waste restaurants:
the next step in sustainable dining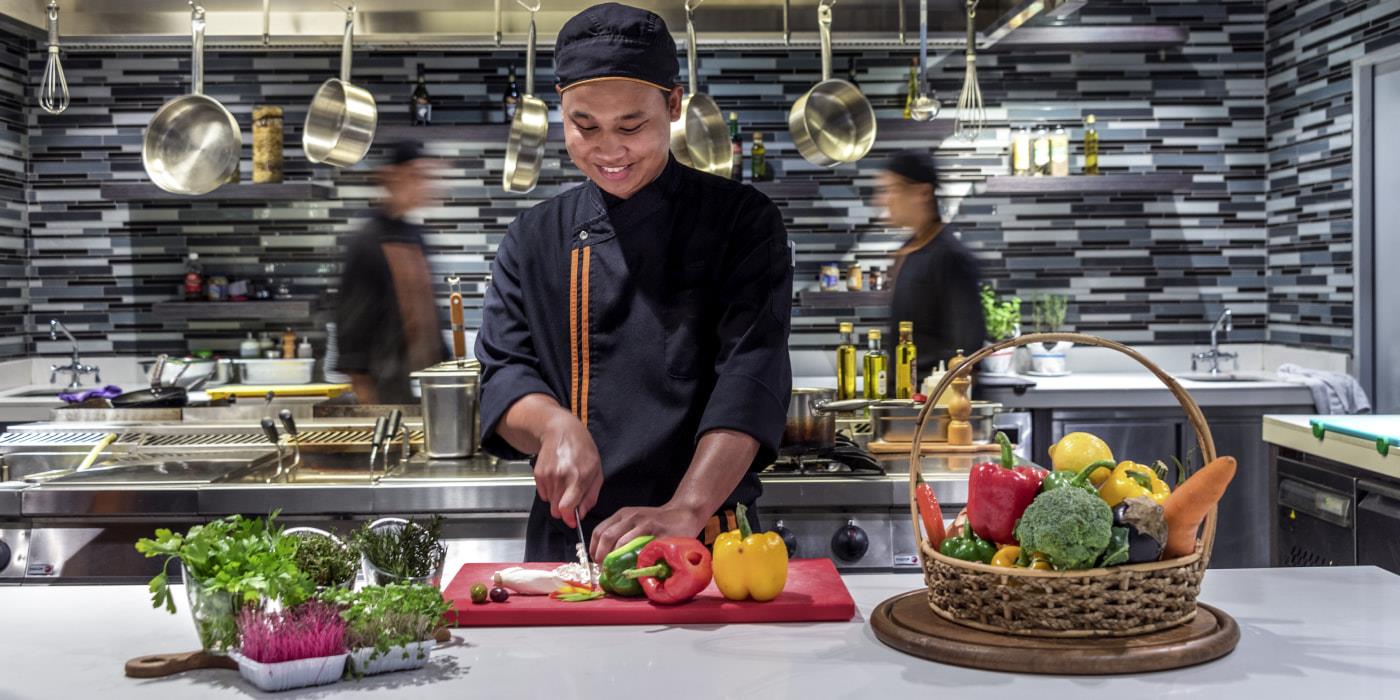 A waste revolution is sweeping through Europe and Accor restaurants are leading the fight. 
Sometimes, it's too hard to say no to delicious food. Whether it's a second helping of pancakes at breakfast, an extra serving of smashed avocado at brunch, or an unnecessary dessert after a filling dinner, we've all found ourselves staring at a plate of food knowing that we won't be able to finish it. Waste is a fundamental part of the restaurant business. 

According to the United National Environmental Programme, one-third of the food produced to feed mankind is wasted every year, which equates to around 1.3 billion tonnes annually. That's more than the total amount of food produced in sub-Saharan Africa. Then there's the economic cost. The Waste and Resources Action Programme (WRAP) says that food waste costs the hotel industry approximately EUR 367 million each year, "including food procurement, labour, utilities and waste management costs." Of that, 45 percent is lost in food preparation, 34 percent is left behind on customers' plates and 21 percent is spoilage.
But chefs and customers alike are pushing back. Ethically minded customers want to know that they are not contributing to the problem by eating at restaurants where food is wasted unnecessarily, and chefs are eager to reduce wastage and the environmental damage it causes. As the industry becomes increasingly aware of the problems caused by food waste, it becomes clear what must be done.
Cue the emergence of the zero-waste restaurant, the Holy Grail of ethical, sustainable food and beverage, where not a single scrap of food is wasted. From on-site composters and biofuel production to foraged ingredients and a whole-plant (and animal) approach to food preparation, the F&B industry is doing its bit for a more sustainable future.
Many initiatives are already being taken across Accor's portfolio as part of the company's Planet21 program, which engages employees, customers, partners and communities to create a more sustainable business. Reducing food waste is a core commitment. 
At the Fairmont Hotel Vier Jahreszeiten, the F&B team uses glass storage jars instead of plastic bags wherever possible, and repacks produce into reusable plastic boxes on site, so wooden crates can be returned to suppliers. Trimmings are used for stock and sauces, coffee grounds are collected and given to local hobby farmers for fertilizer and smaller plates are used on buffets to discourage guests from over-filling. The result, says Director of Food and Beverage Max Westphal, is the creation of an environment where, "guests can trust us 100 percent to be at the forefront of modern day sustainability standards."

At the Fairmont Quasar Istanbul, certain left overs are used to make signature spices included in the Spice Library at Aila restaurant, which are used in the kitchen and available for guests to purchase. In this way, carrot, beetroot, lemon peel and eggplant can be turned into powders and other spice mixes. "In 2018, we converted one tonne of various fruit and vegetable left overs and peels into 100 kg of spices to be re-used," says Sevtap Polat, Director of Food and Beverage. The hotel also works with local animal shelters to donate food waste and left overs (which are kept in a special fridge) to feed their four-legged friends, and has eliminated the use of individually packaged plastic items throughout the hotel.


Change doesn't happen in an instant, but by taking many small steps, restaurants can strive to reach the fundamental goal: a zero-waste operation. It's good for the environment, good for mankind and ultimately, good for the bottom-line.