A renowned multi-venue contemporary art museum combined with a boutique hotel in the heart of Chicago's River North district.
The 21c Museum Hotel Chicago joins the MGallery Hotel Collection of more than 100 hotels.

Where art is found

Just blocks from renowned arts institutions such as the Museum of Contemporary Art, the Design Museum of Chicago and the Art Institute of Chicago, 21c Museum Hotel Chicago – MGallery Hotel Collection resides in a location that is just like it: steeped in culture and art. And the latter does not stop at the doors of the hotel, quite the contrary.
Since its opening on February 4th, you can discover exhibitions by established and emerging artists such as "This We Believe" which explores the power and evolution of belief systems. Open 24 hours a day, seven days a week, its exhibition space will showcase 21st century art throughout the year with rotating solo and group exhibitions, site-specific installations and a full roster of cultural programming curated by Museum Director and Chief Curator Alice Gray Stites.
The property has 10,000 square feet of meeting and event space, curated with contemporary works of art that the public can enjoy when they are not reserved.
Most importantly, you can stay at 21c Museum Hotel Chicago in one of its 297 bright and airy rooms designed by renowned architect Deborah Berke Partners who was inspired by the sky and nearby Lake Michigan.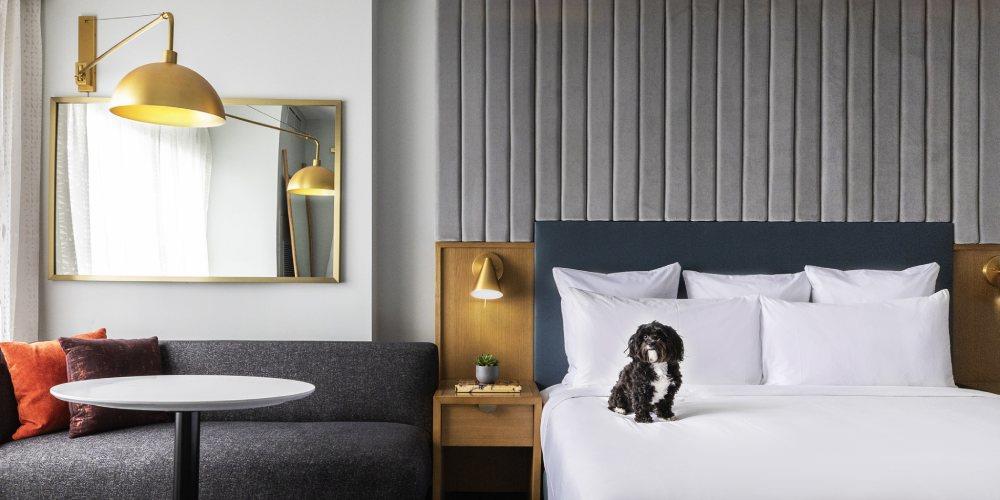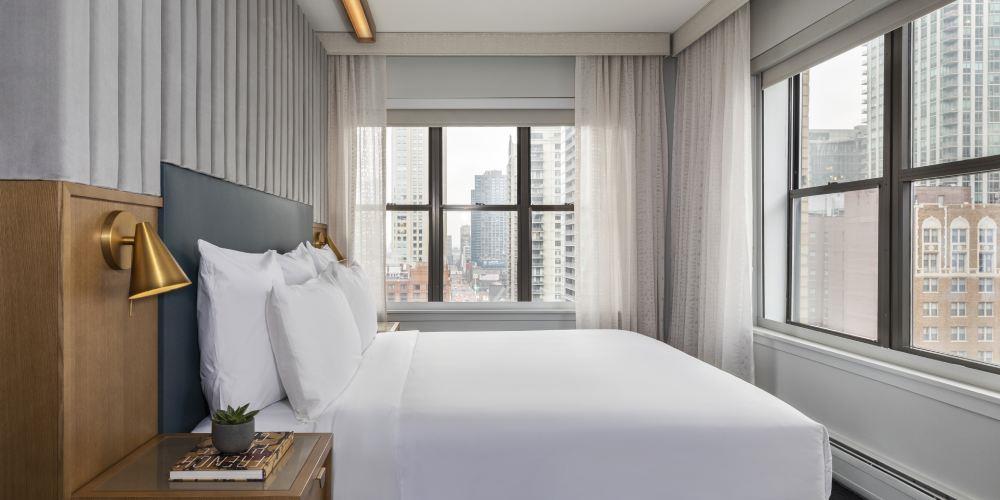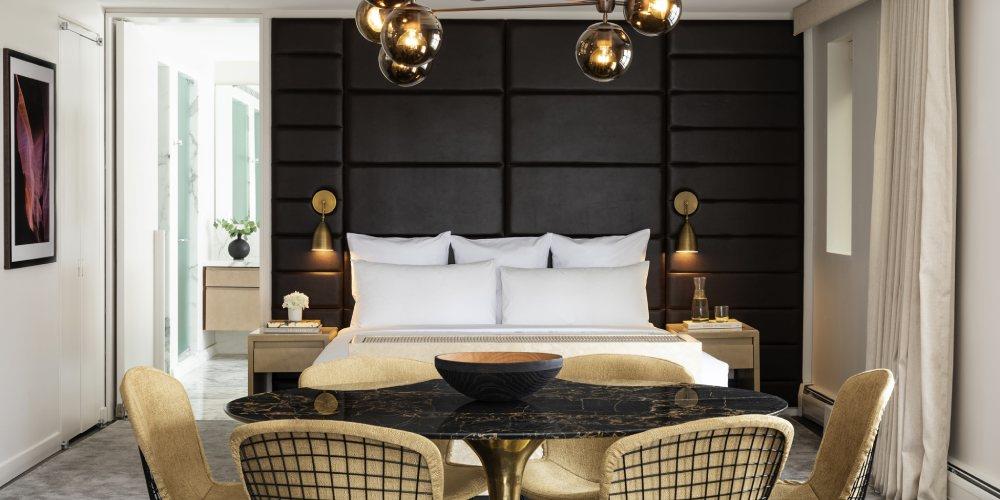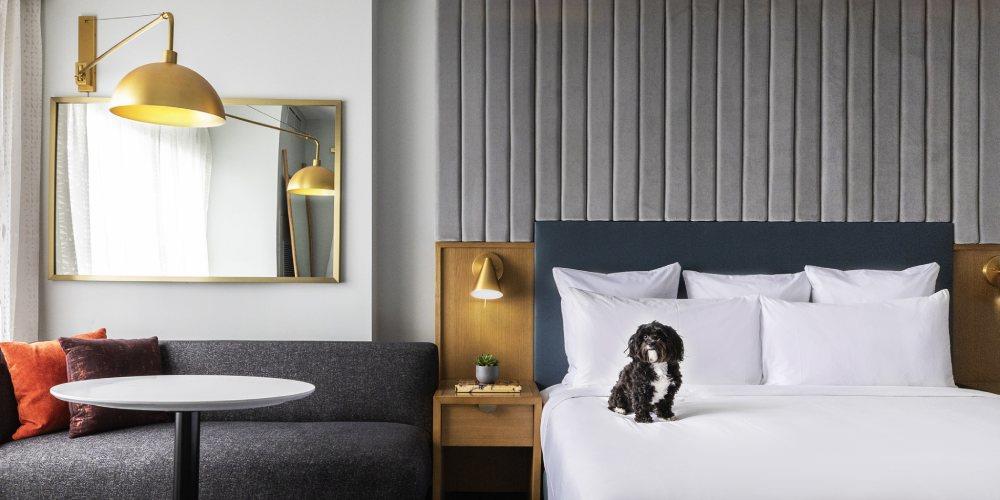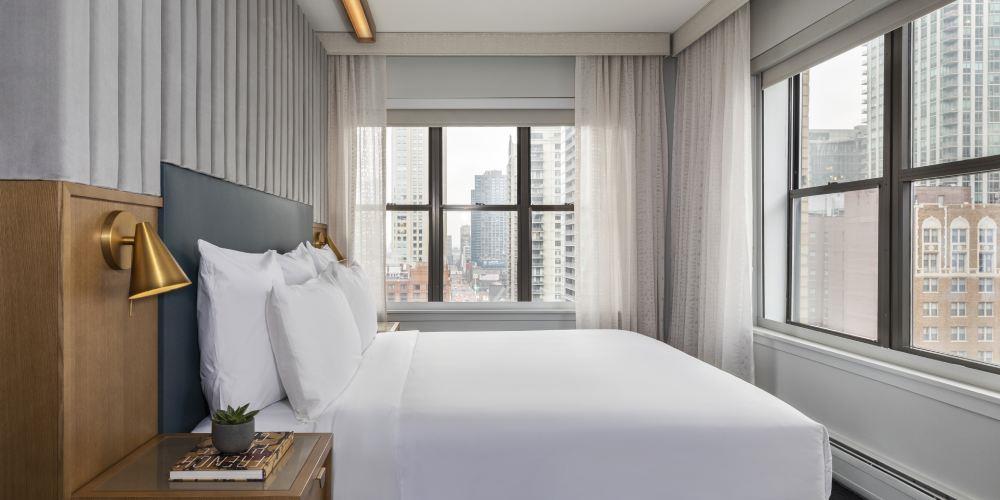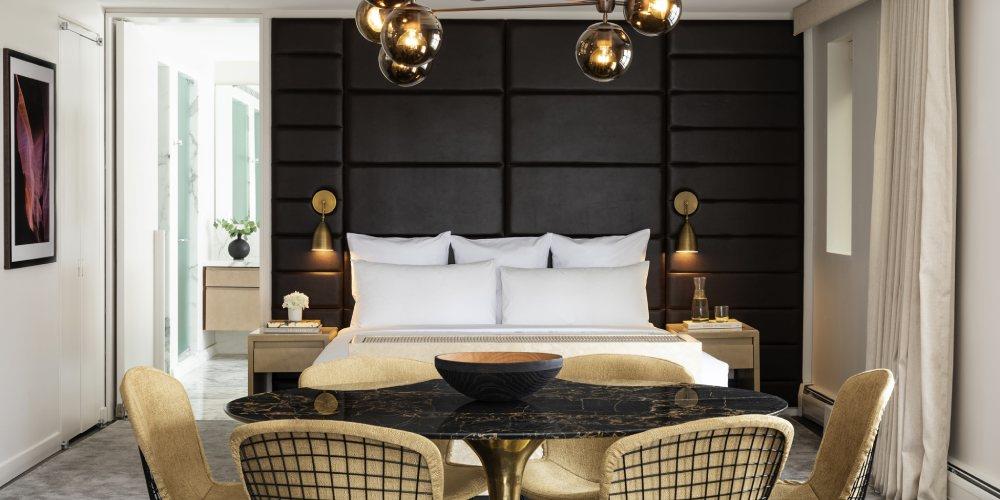 The best of both worlds

More than a hotel, 21c Museum Hotel Chicago – MGallery Hotel Collection is a true artistic sanctuary between boutique hotel and museum, a perfect blend of design & history - unique to MGallery hotels - and the pioneering vision and innovative spirit of 21c.
The 21c hotel brand was founded by Laura Lee Brown and Steve Wilson with the vision of bringing contemporary art to the public through innovative exhibitions and programming that integrates art into daily life. In 2019, 21c Museum Hotels joined the MGallery Hotel Collection, enabling the brand to take its first steps in North America. The result? A memorable travel experience combining a contemporary art museum, boutique hotels and restaurants run by great Chefs, and the unique personality of each property.
21c Museum Hotel Chicago is proof of this, already establishing itself as a unique contemporary destination and a serene refuge for its guests. This atmosphere is also the result of the teams who worked on its design: Design Architect Deborah Berke Partners and GREC Architects of Chicago.
In addition to this new location, 21c still has some nice surprises in store for us as 2 new properties are under development in St. Louis and Des Moines (USA).