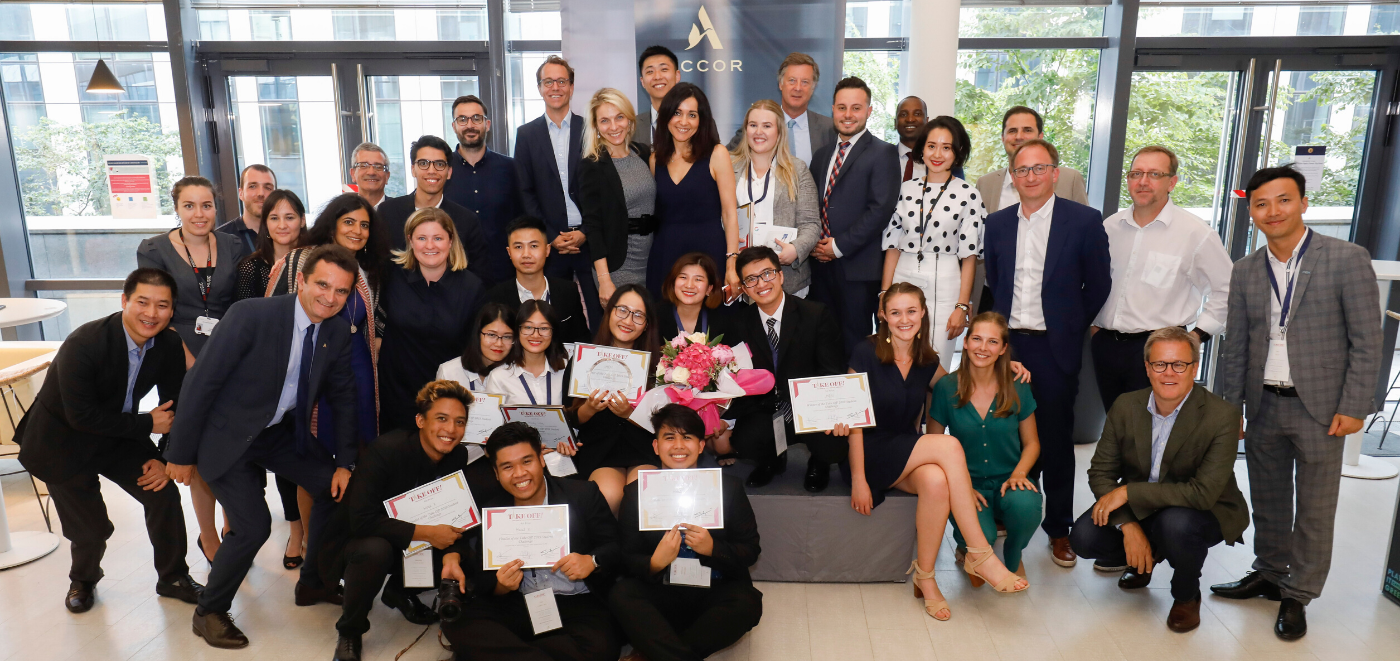 Inscriptions are open! For the 9th edition of the TAKE OFF! student competition our Group is setting a great new challenge. Participants will focus on an issue where human relations are central to our actions. 

Reinventing the loyalty programmes in 2015, making JO&JOE an attractive place for the local community in 2017, or seeing how artificial intelligence can enhance the customer experience in our hotels in 2019… Since 2012, the TakeOff! challenge has invited students to present their ideas on issues linked to Accor's strategy.

Today our School Relations teams are launching the 9th edition of the challenge and unveiling a theme which reflects the Group's values: local communities. ″By adapting existing Social Responsibilty initiatives or creating new projects, how can the Group's different stakeholders involve their local communities in an authentic way?″



A worldwide prize-winning competition
There are so many good reasons to take part in the TAKE OFF! contest.
In teams of 3, students have the opportunity to focus on a real-life case study and see their work evaluated by teachers and experts from the Group. The aim is to develop a network, challenge oneself and exchange ideas with other people. Without mentioning the final reward: winning a dream holiday!

To begin, sign up on www.accortakeoff.com. After that, your involvement and motivation will make you stand out from the rest !


Infinite possibilities
Our Group favours innovative and out-of-the-box ideas, so be daring and come up with some original and concrete solutions by using all the tools available to make your project implementable!



Students have until 29th March 2020 to submit their applications.
Good luck everyone!