Innovation
Energy Observer: innovating to make renewables a reality for everyone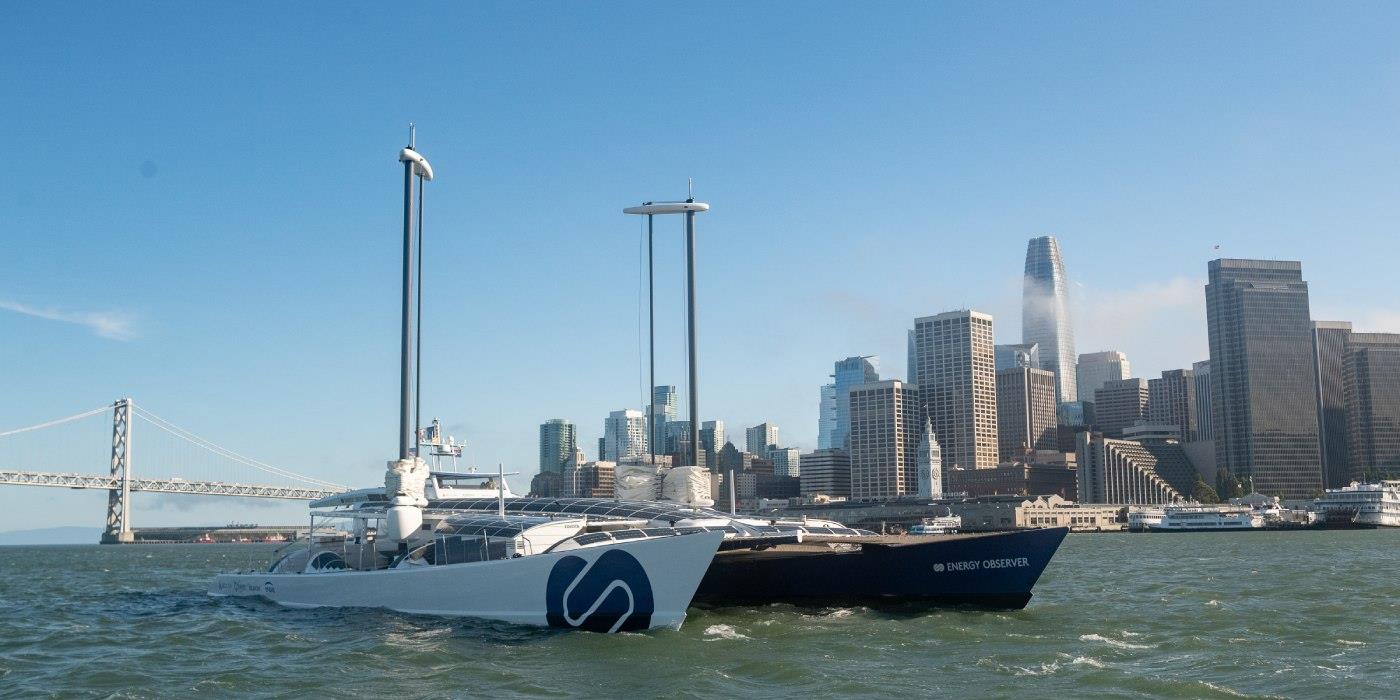 Energy Observer is the world's first self-sufficient, hydrogen-powered, zero-emission sea vessel. For several years, it has been crisscrossing the oceans to develop sustainable solutions and raise awareness of ecological transition issues. Accor joined its odyssey in 2017, and injected new momentum into the project by investing in the EODev or Energy Observer Developments scheme to make the hotel of the future a reality through new technologies. 
On June 8, we celebrate World Ocean Day to remember the vital role of oceans—they are the lungs of our planet, generating a large share of the oxygen we breathe. Human activities like over-fishing, plastic pollution, and maritime transport are causing ever more damage to this essential element of the biosphere and our marine spaces are in a bad way. Time is running out and we must act now to protect the oceans and find sustainable solutions that are more respectful of the planet and its creatures.
Ever since its foundation, our Group has made a point of limiting the impact of its activities on the communities where it operates. These values are embedded in our DNA and reflected most notably in our sustainable development program, Planet 21. As well as implementing these initiatives on the ground, we strive to remain at the forefront of our industry by deploying sustainable solutions in our hotels and actively helping to develop new technologies. We want to pave the way by innovating and make our vision of more sustainable hospitality a reality in the future.
Accor partnered with Energy Observer in 2017, to find new sustainable solutions for our business. The renowned sea vessel—which is powered entirely by renewable energies and produces its own hydrogen from seawater—travels the globe meeting the women and men devoting their energy to creating sustainable solutions for our world. Every stopover is an opportunity to learn about, understand and share these positive energies.
Commenting on the collaboration, Brune Poirson, Accor's Chief Sustainability Officer, said:

"Our partnership with Energy Observer reflects a double concern for us. First, it helps us step up efforts to reduce our environmental footprint with new energy sources. Second, it enables us to learn from pioneering partners so we can innovate and find concrete new solutions for our hotels. The 'Paris de l'hydrogène' event demonstrates the growing maturity of this energy and, more broadly, encourages us to embrace such innovations to continue transforming the hospitality and travel industry."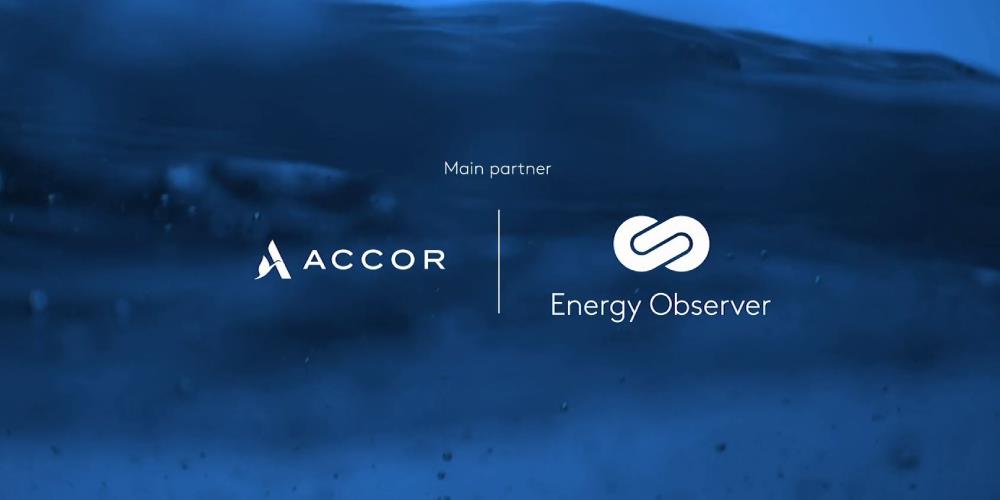 Towards the hotel of the future
The Group's hotels all strive to save energy and cut operating costs. Energy is their second largest expense after staff and water and energy cost them over €400 million every year. According to the Accor guest survey, more than 80% of our guests care about sustainability, and half of them use it as a criterion when choosing a hotel. That is why we must pave the way for the hotel of the future now. We want hotels fitted with reliable, sustainable, non-polluting solutions based on cutting-edge hydrogen, battery, solar, wind-power and hydro-electric generation technologies—that are also affordable.
Our partnership with Energy Observer gives us privileged access to new technologies, allowing us to understand, test and apply them in our hotels and modes of transport—particularly since the Group invested in EODev (Energy Observer Developments), the project's development branch, in 2019. We work hand in hand with the renowned vessel's laboratory—where engineers, researchers and scientists develop cutting-edge technologies—to roll out affordable, sustainable solutions that will add real value to our hotels. The first innovation, GEH2®, an electro-hydrogen generator that provides power with zero carbon or fine particle emissions, will be launched in 2021. Over the next few years, this solution—together with other innovations developed by EODev—will reduce our hotels' environmental footprint and create a virtuous circle that lowers energy consumption.
As part of the "Science Based Targets" (SBTi) initiative, these technologies will also help us meet our goals of 46% less emissions by 2030 (compared with 2019) and net zero carbon emissions by 2050. Accor's transition towards carbon neutral buildings is one of the six pillars of our Planet 21 program.

The ship's log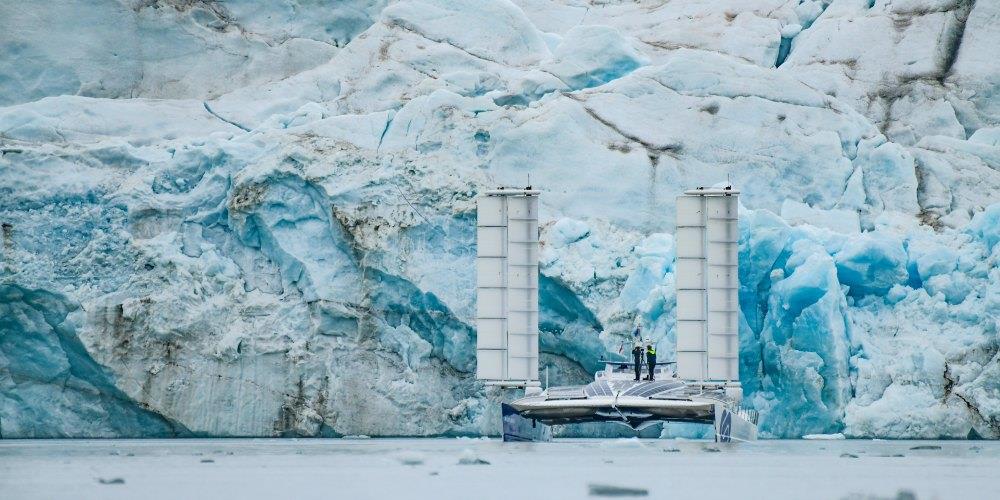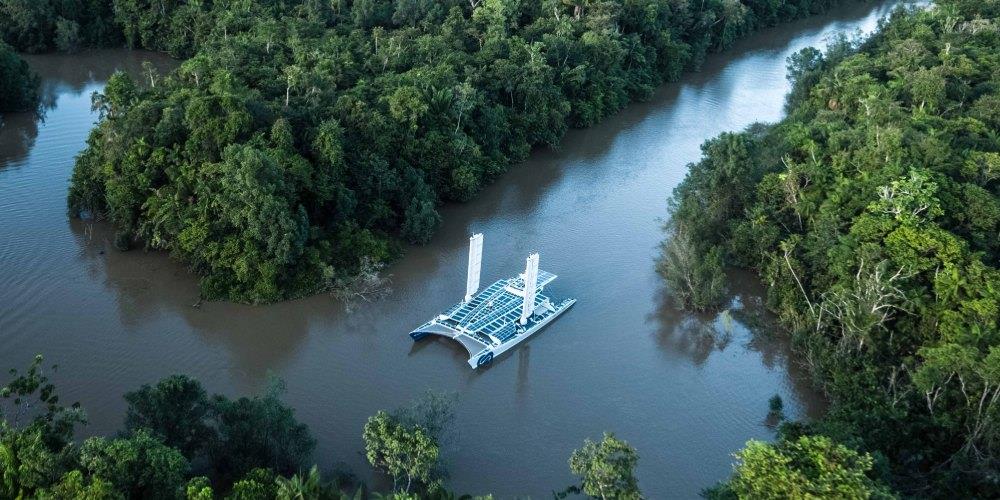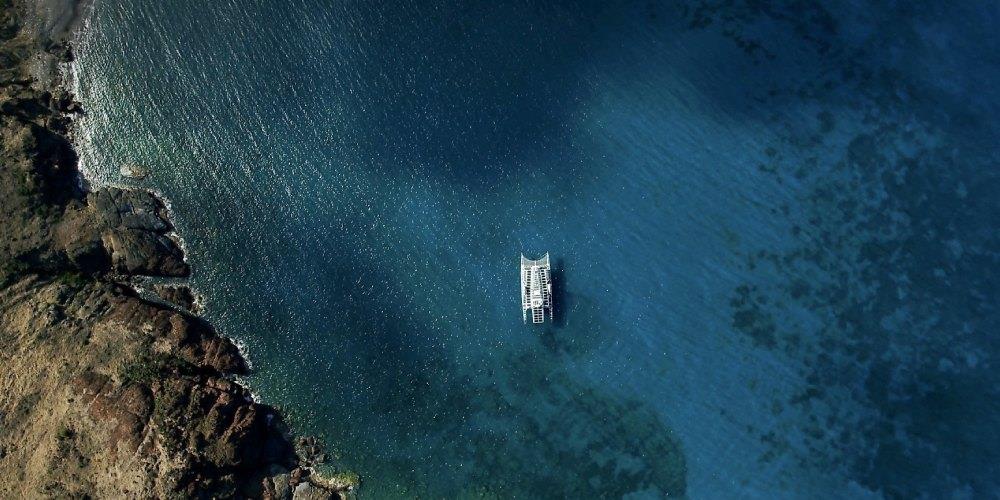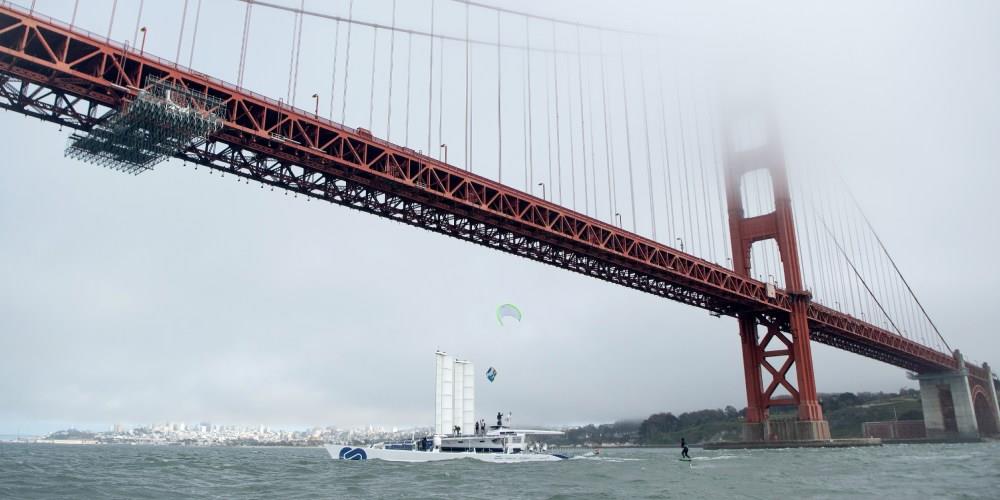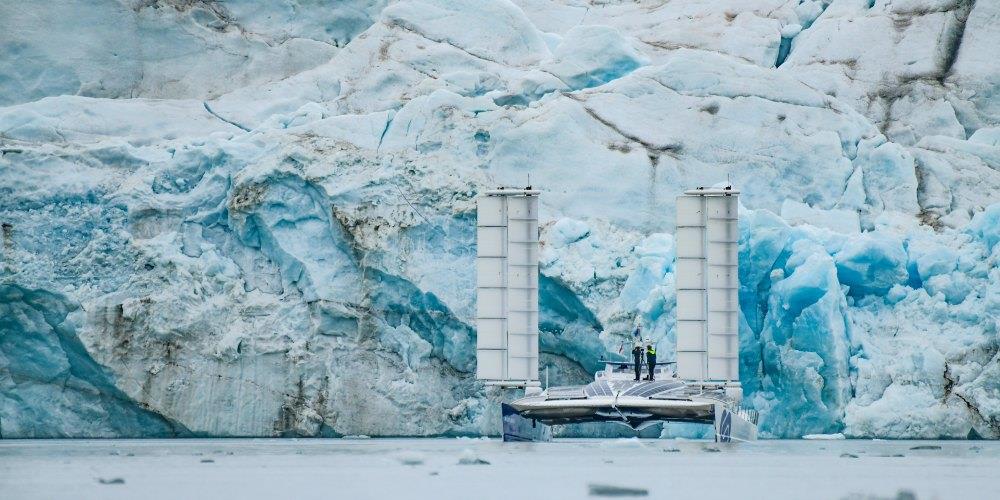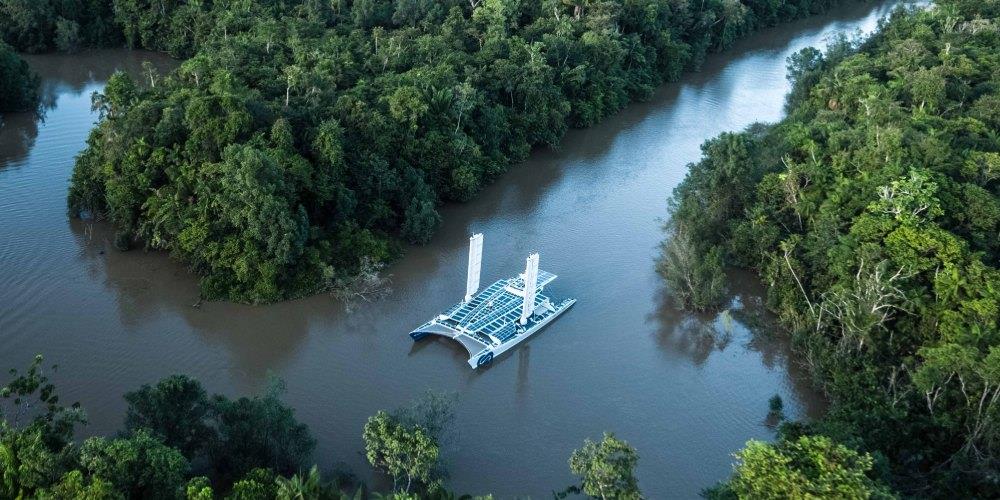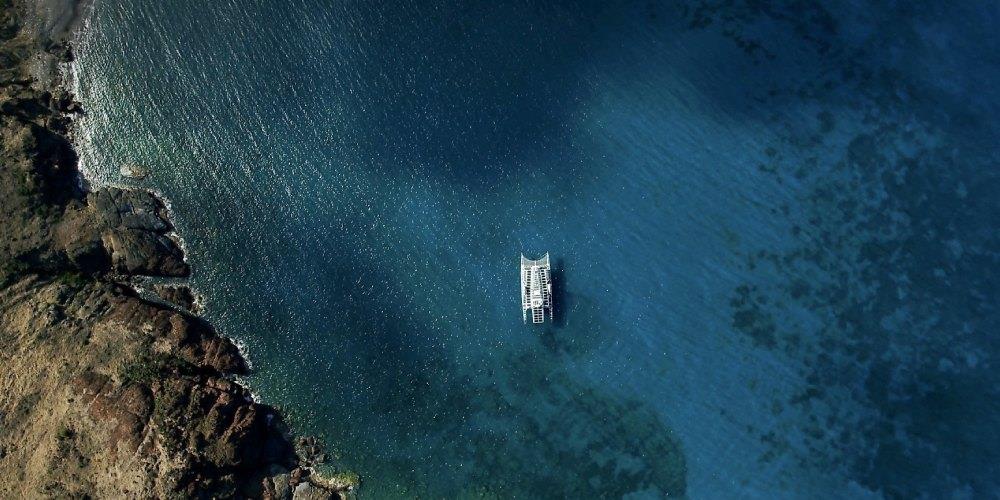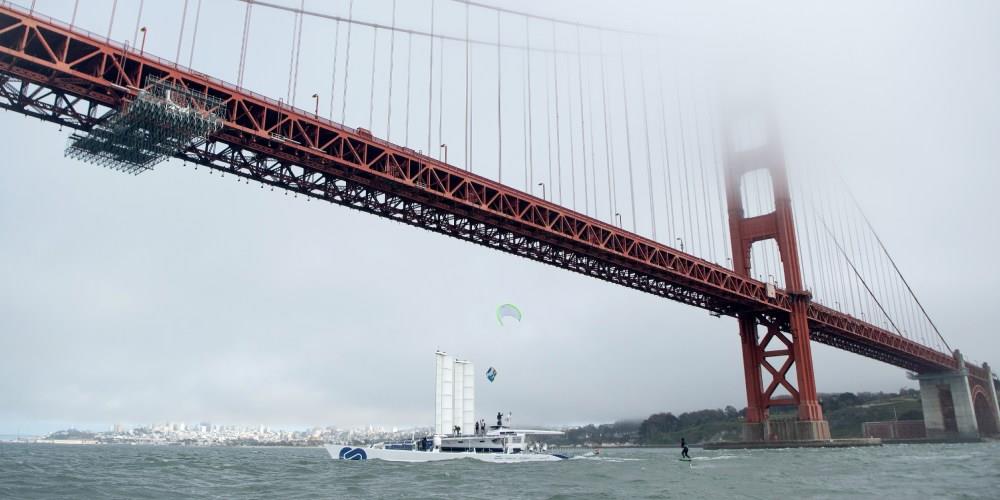 Energy Observer left Saint-Malo in 2017 for a seven-year journey around the globe. The vessel—which is entirely energy-sufficient and powered by its own hydrogen—has covered over 37,000 nautical miles and made more than 60 stopovers since it took to sea. It journeyed around France in 2017, the Mediterranean in 2018, Northern Europe in 2019, the Atlantic in 2020, and continues in the Pacific in 2021. The first Pacific crossing will take it to the new "center of the world", where hydrogen is a key part of economic and environmental policies. It will visit six countries and make eight stopovers, including Tokyo. Between May 10 and 13, the vessel stopped off in San Francisco before sailing on to Hawaii, where it will moor until June 16.

Energy Observer lights up the Eiffel Tower with decarbonated hydrogen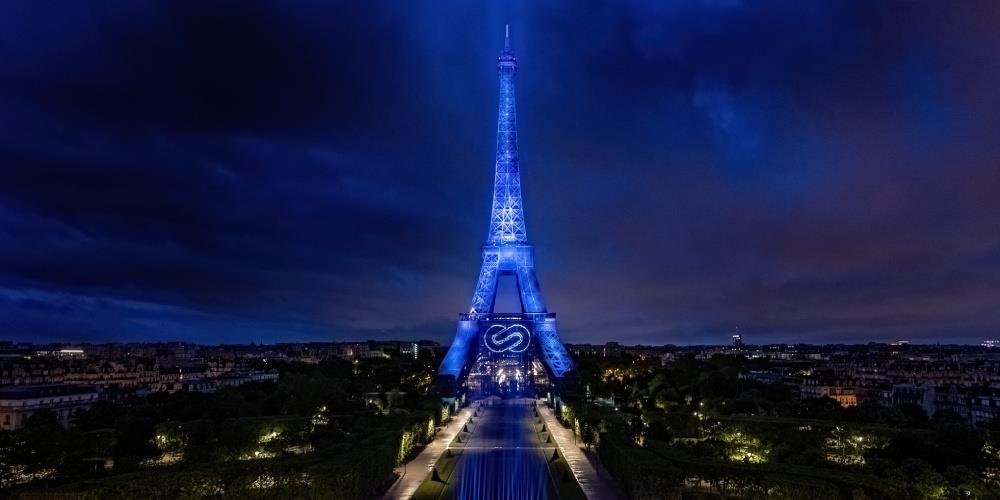 On May 25, the Eiffel Tower was lit up with electricity from an electro-hydrogen generator that uses certified green hydrogen. This was part of the unique "Paris de l'hydrogène" event organized right in the center of Paris by Energy Observer, with support from the City of Paris.
The event was organized within the context of France's historic recovery plan—which stresses the importance of hydrogen—and was designed to meet several public interest objectives. It notably raised awareness of the need to achieve a lasting energy transition and spotlighted the entire hydrogen industry value chain.
The Energy Observer exhibition village was on Paris' Champ-de-Mars until May 30. It brought together EODev, Toyota, Delanchy, Air Liquide, Chéreau, Alstom, Airbus, La Poste, Engie, Pragma Industries and others to showcase concrete hydrogen-powered mobility and systems solutions for the first time.