Strategy
The Staying Power of Accor's Midscale and Economy Brands: How Favorites such as Novotel, Mercure and ibis are Stronger Global Names Than Ever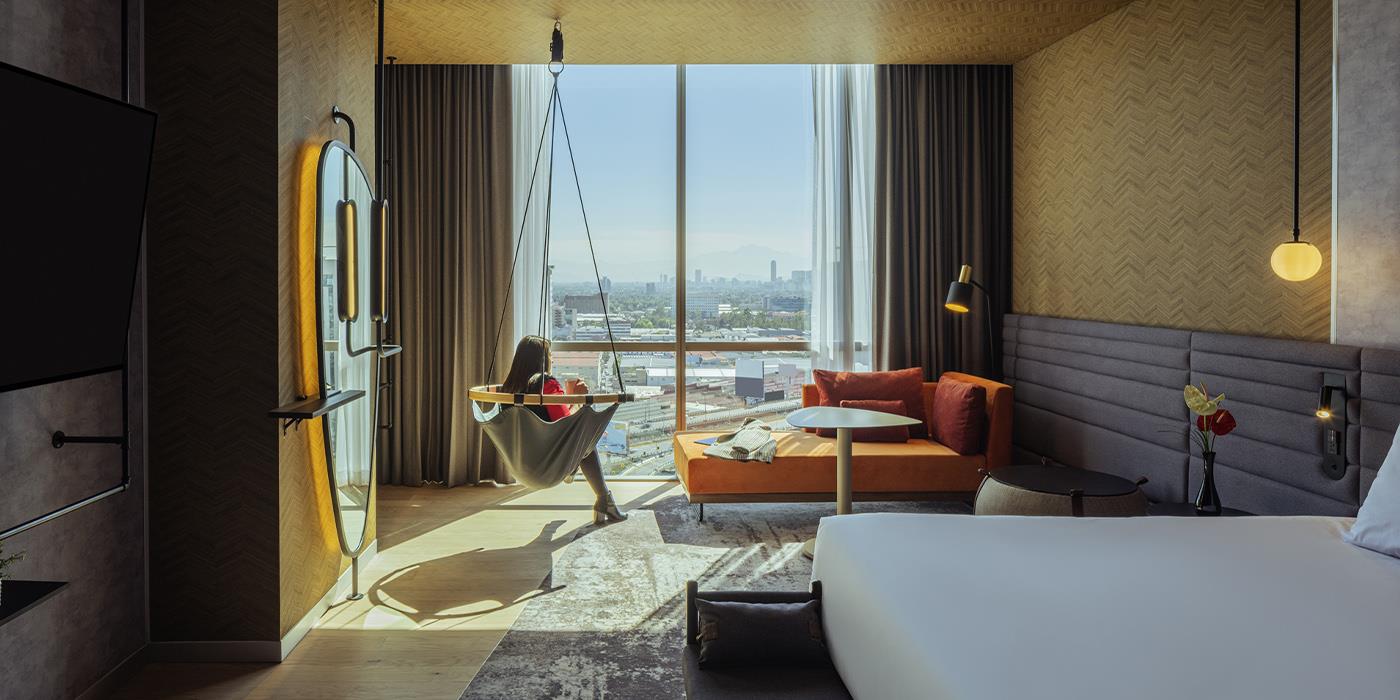 Within Accor's diverse portfolio of brands, which provides perfect balance between high-volume and high-value, Novotel, Mercure & ibis are essential to our development strategy. 
With the return of travel, Accor's commitment is to provide the flexibility of solutions and experiences to respond to the needs of every market, every partner and every guest. Our Midscale and Economy brands, hallmarks of quality and dependability, remain ever integral to the Group's overall success and represent 73% of our network in number of rooms (at December 31, 2021). Two in every three of the Group's openings are Midscale or Economy hotels. Counting four Midscale brands and six Economy, Accor's diversified portfolio combines 40+ brands, uniting the specific strengths of each segment to match every hospitality need going forward. Among them, our historic Midscale and Economy brands Novotel, Mercure and ibis account for 59% of the Group's development –proof of their incredible strength and well-established leadership.
Leading the Midscale and Economy segments
The Midscale segment lies at the Group's historic heart, as the
first ever Accor hotel was the Novotel Lille in 1967
. Our founders wisely bet on the mainstream surge into travel.
Today, the Midscale and Economy segments offer a powerful combination of high volume, high profitability and high visibility. Economy family brand ibis (including ibis, ibis Styles and ibis
budget
) provides easy experiences with great value guaranteed, while Midscale brands Novotel and Mercure constantly reinvent their offers to meet consumer expectations for new and more meaningful experiences. Each of these 3 brands is a market leader in its category and benefits from strong brand awareness all around the globe.
Whether it is the
ibis
family of brands,
Novotel
or
Mercure
, today Accor is breaking away from the standardized approach, once the norm for these brands. By leaning into their unique brand characteristics, each core brand is pioneering new hotel concepts, ground-breaking programs and impactful partnerships. The goal is to create distinct individual identities adaptable for each hotel, and a signature hotel experience, from check-in to check-out.
From meditation to augmented reality, take time and make time with Novotel
The Group's most trusted Midscale brand, with approximately
600 hotels
and
150+ openings planned
, Novotel's appeal is defined by creative collaborations with international design studios and in-hotel experiences found nowhere else.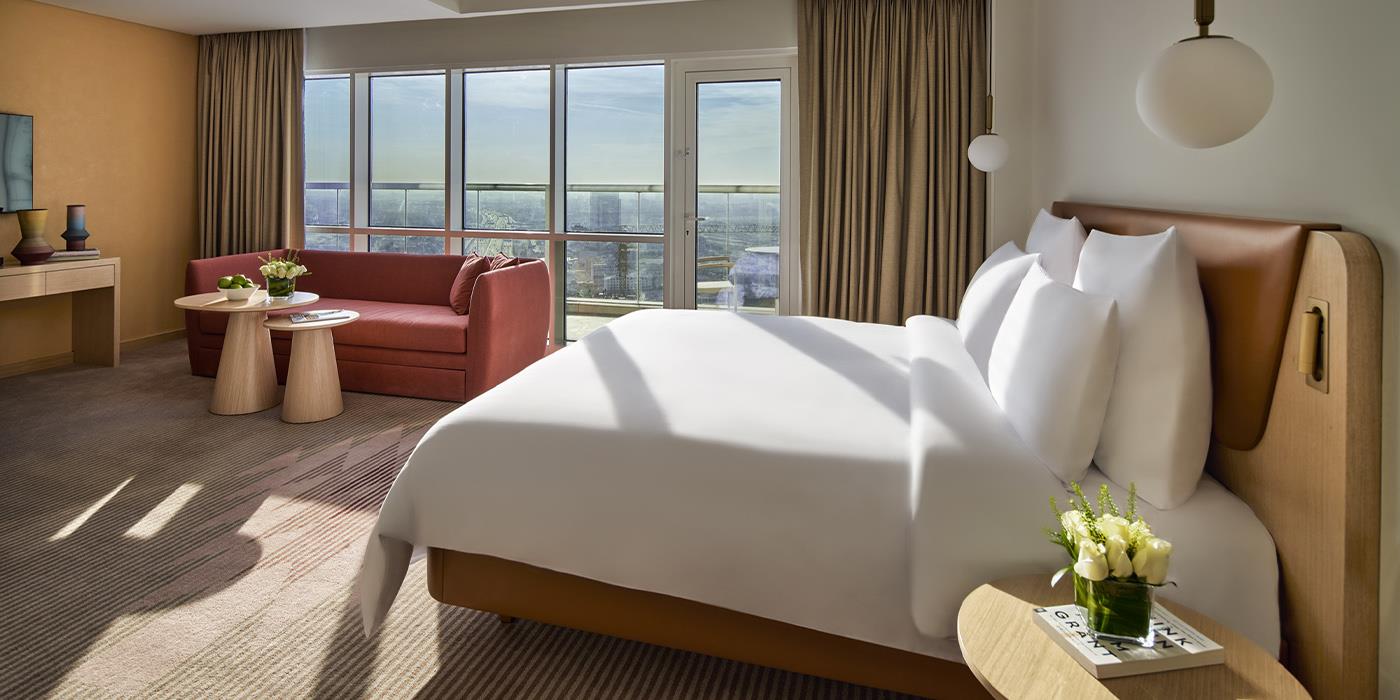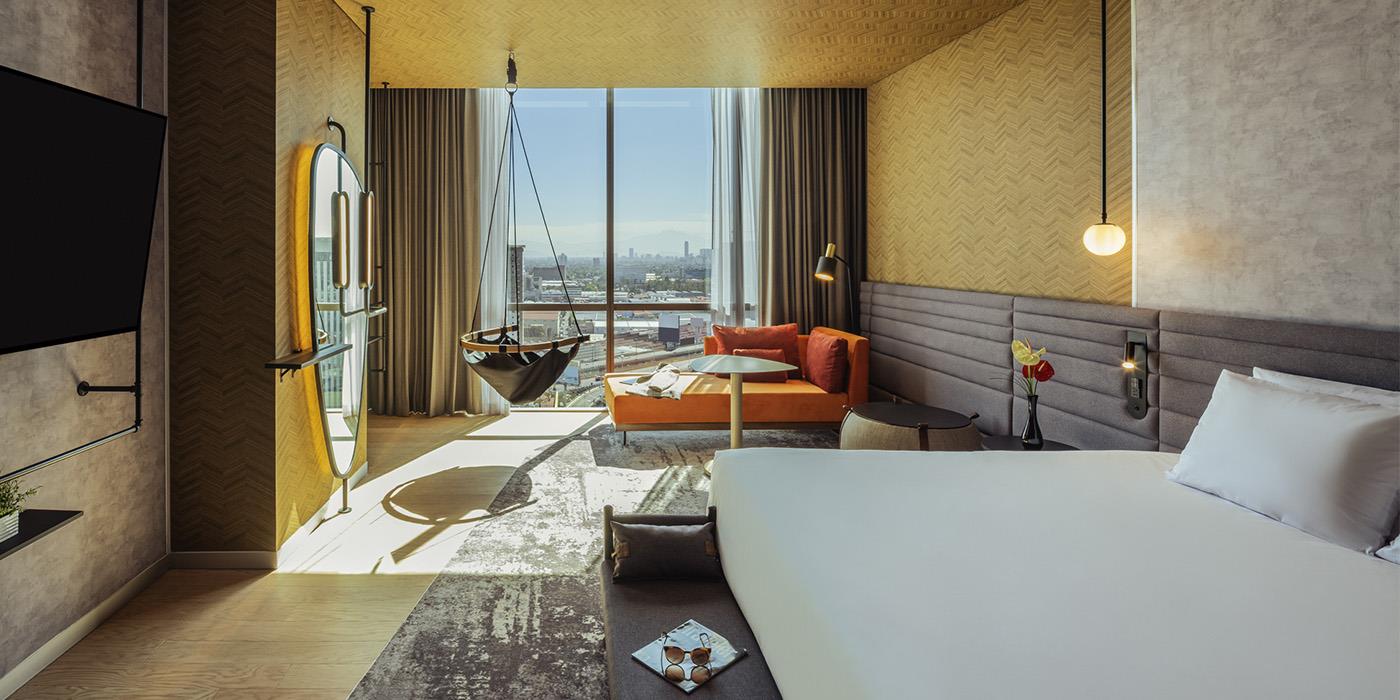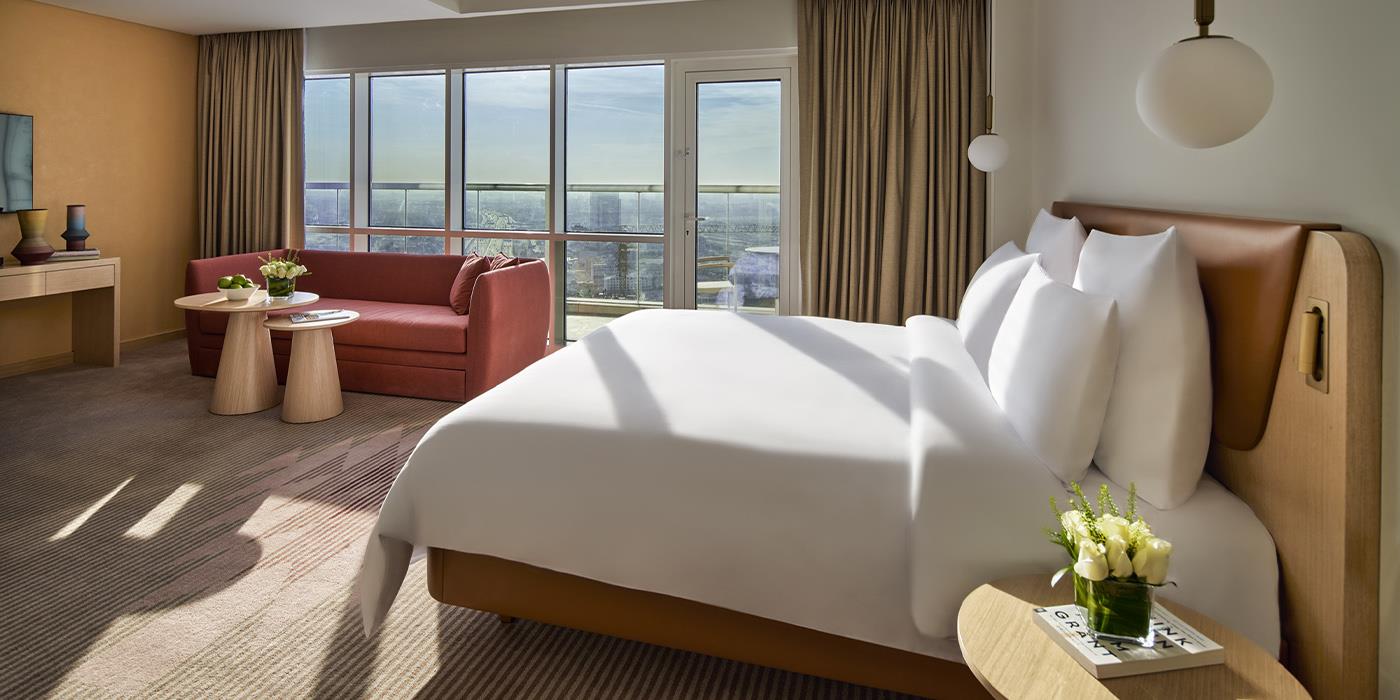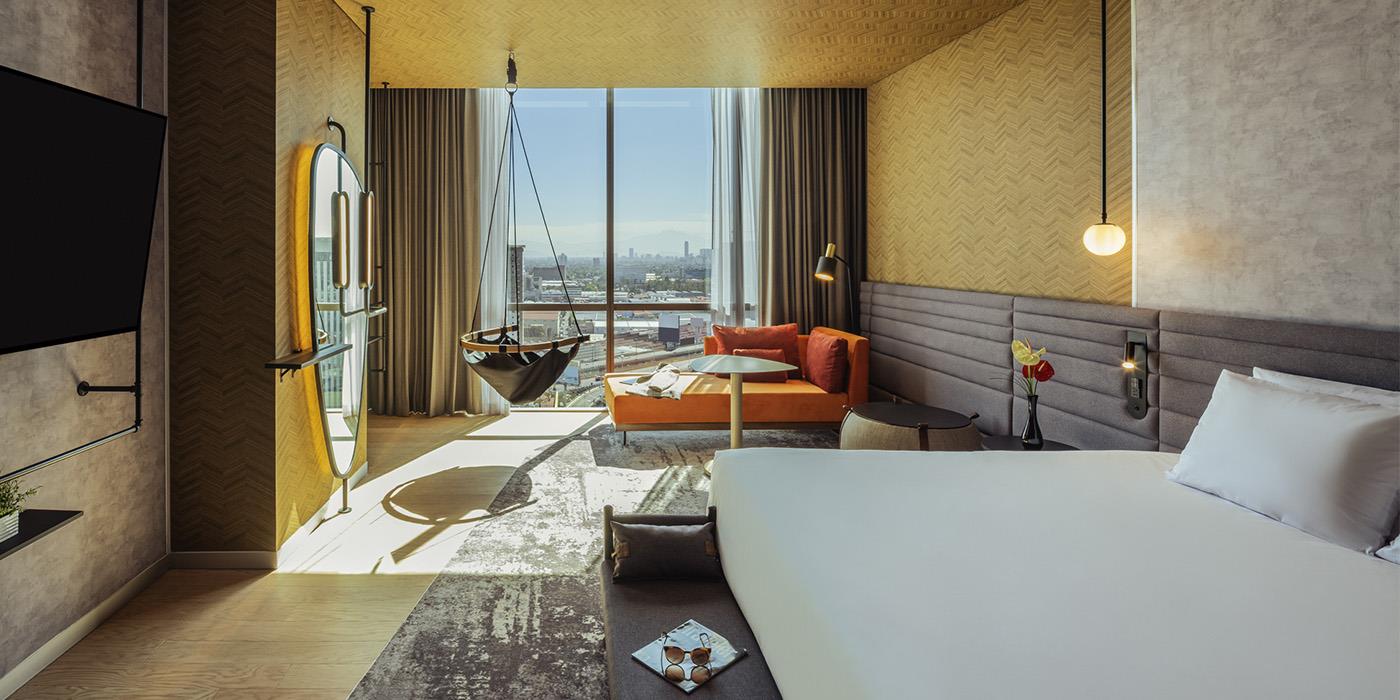 Calling on international designers and architects to create fresh and innovative concepts, guests know instantly when they've arrived at a Novotel, when they step inside the high-design Novotel RF Studio guestroom at Dubai Jumeirah Triangle or the first Sundukovy Sisters guestroom design concept at Novotel Mexico City Toreo. Or, indeed, the unique upcoming 16-floor Novotel in the cultural hub of Liverpool's Paddington Village – which will be the city's tallest hotel with panoramic views of the River Mersey. The Novotel approach is also defined by a variety of exclusive experiences to match the needs of all types of guests. Whether benefiting from the sleep and meditation guidance of Novotel's partnership with Calm and its leading app or entertained by in-hotel augmented reality animations that tie in with Pixar film releases, guests will find ample inspiration for enjoying a little downtime.



Making each Mercure a portal to its destination

The second largest global Midscale player worldwide*, with 890 hotels and 200+ planned openings, Mercure guarantees a hotel stay immersed among its location.
The cultural experience begins with rituals in the hotel– like the Onsens Japanese thermal baths on the top floor of the first Mercure that will open in Takayama at the end of 2022, a city in Japan's mountainous Hida region. The journey continues outside the hotel through the Mercure's "Discover Local" program which invites guests to travel like locals, or inside through "Social hub", – which connects locals and guests in flexible all-day places to eat, drink, socialize or work. Testament to Accor's environmental commitments, every corner of the new Mercure Katowice Centrum is ecologically designed – beginning with the hotel's 7000 plant façade, whose rain-water irrigation system is itself powered by the Mercure's photovoltaic panels.


Building local-to-global communities, ibis

As the world's leading Economy brand**, with 1,200 locations and 140 planned, ibis enjoys the highest brand awareness of the Economy category. Known for above segment standards at an economy price, the open-to-everyone atmosphere and community events make ibis hotels as popular with locals as with traveling guests.
To encourage cultural connections and visibility,
ibis Music
, the brand's world first program, is building local-to-global music communities with gigs in-hotels, at festivals and around the world through a virtual global tour. With continuously evolving design concepts, the
first ibis Square concept hotel opened at ibis Timisoara, Romania
last year, designed as a hub for the city. Symbolizing the move away from uniform design,
ibis Styles
, part of the ibis family, gives each hotel a creative look in one theme playfully told across the hotel. Meanwhile
ibis budget
, the N°1 European economy brand continues to offer the best value for money of its category.
By offering these one-of-a-kind experiences and this enormous range of stays, Accor continues to meet the demands of our owners and guests, wherever they are, however diverse their needs, and increases the power and appeal of our brands around the world.
____________________
*except for North America
**ibis is the undisputed leader in awareness in economy hotel segment WW (73% Europe, 77% Brazil…) and "Brand love" has been growing in key markets (UK, FR, BR) according to Brand Equity Awareness Monitoring (BEAM 2019)