Following extensive renovations by Jean-Philippe Nuel, the Sofitel Rome Villa Borghese will reopen on July 1st, in the heart of the Italian capital. Guided tour of this hotel fusing La Dolce Vita heritage with modern French art de vivre.
Nestled in an oasis of serenity, this former 19th century palace is situated on a quiet street in the epicentre of Rome. The Trevi Fountain, Villa Medici, the Spanish Steps… monuments rich in history only a few steps from Sofitel Rome Villa Borghese !
An authentic Roman atmosphere
Filled with the essence of the picturesque capital, the hotel will offer 78 rooms and suites. Spacious new suites, a new fitness centre, new wellbeing program and 3 large event rooms will top off this renovation.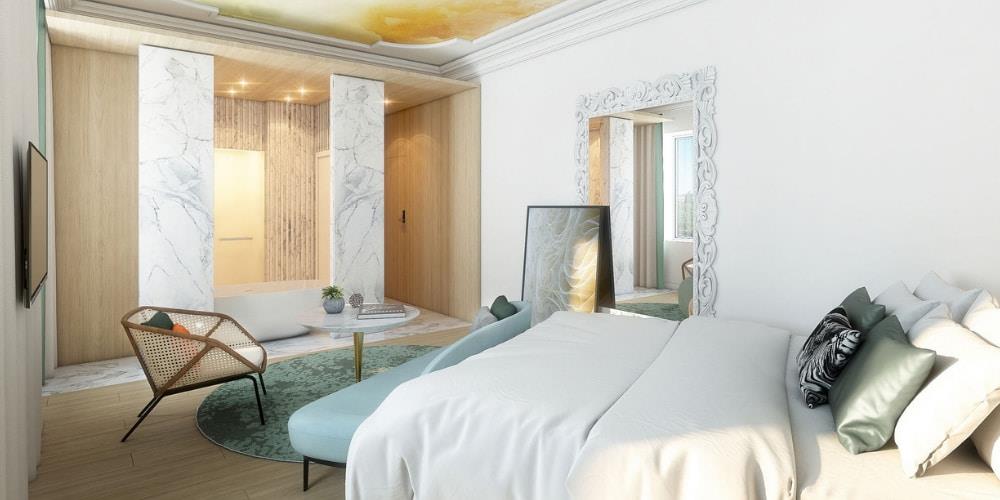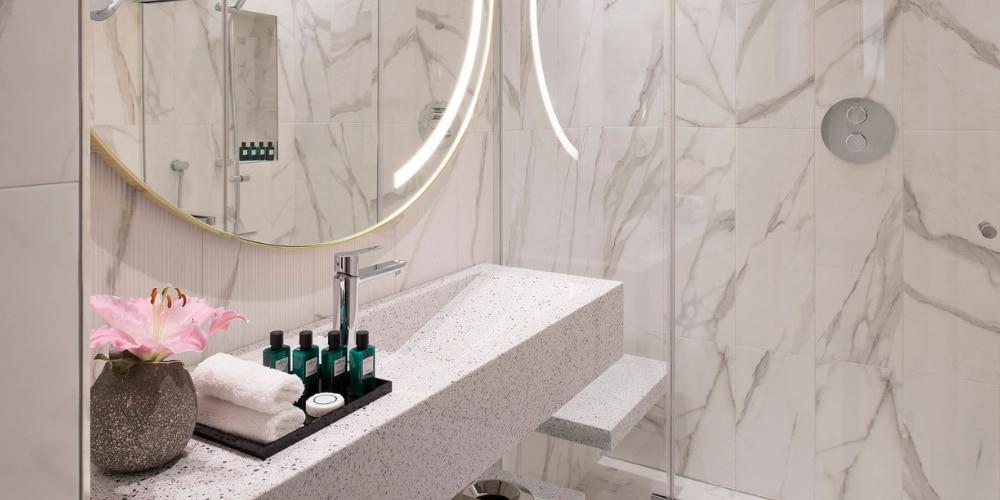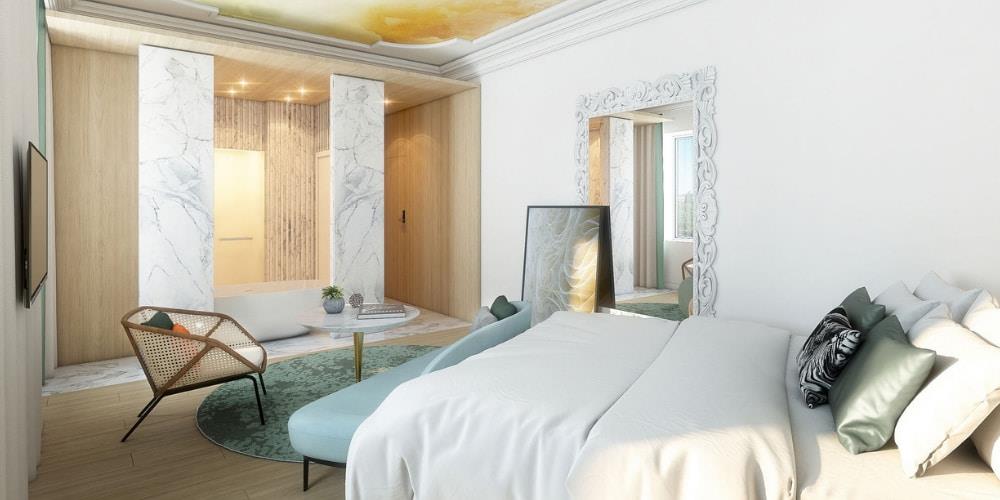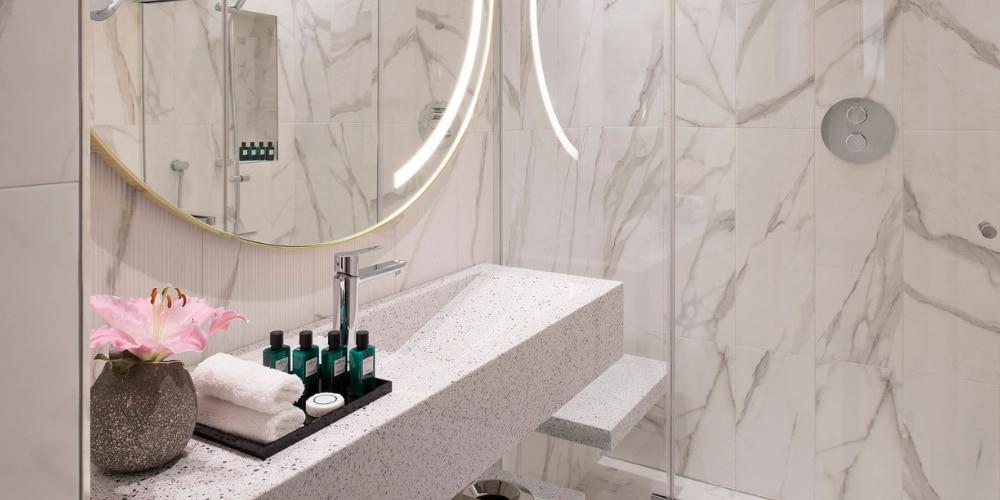 The Settimo rooftop lounge and restaurant will offer panoramic views overlooking the picturesque Villa Borghese gardens and St. Peter's Basilica. Paying respect to local mastery and heritage, while highlighting the personality of the hotel's Executive Chef, Guiseppe D'Alessio, signature dishes will incorporate traditional Roman culinary styles such as 'cucina povera' and 'Tripolina'.
With a focus on wellbeing
The 'home away from home' atmosphere with personalised wellness and fitness therapies with the SofitelFIT Wellness Program, and the Sofitel MyBed Sleep Menu, a signature in-room service, transform the bathroom into a private sanctuary with luxurious options for relaxation.  A relaxing bath with soothing essential oils or a foaming bath... difficult to make a choice! The Sofitel Rome Villa Borghese will also provide personalised bathrobes for a tailor-made experience.
Surprise! The hotel will light giant candles outside the entrance to welcome guests back from their evenings out touring the city, accompanied by atmospheric music.
Sofitel Rome Villa Borghese is now accepting reservations. Click here for more information.