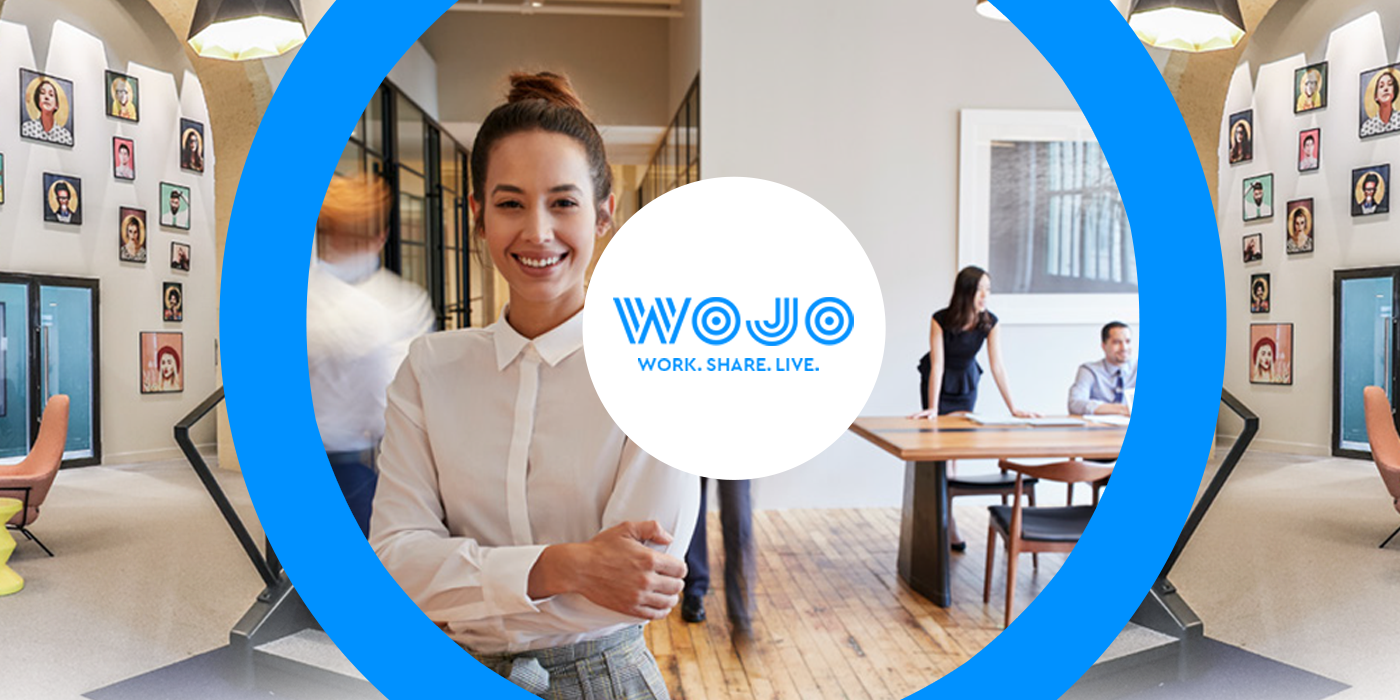 What if working gave you the mojo? What if "workplace" was synonymous with "personal fulfilment"? That's now possible. Nextdoor has revamped and becomes WOJO to offer you a different, resolutely positive work experience. You're going to love coming to work! 
You all know Nextdoor…. In 2017, the coworking brand joined the Accor network – following a joint-venture between Accor & Bouygues Immobilier, to diversify the Group's offering and deliver even more bespoke services. Today, coworking is a central aspect of our new Live, Work, Play, brand architecture and WOJO is transforming and stepping up its expansion before rolling out several hundred new addresses.  

The objective: to become largest coworking brand in Europe by 2022, with 1,200 WOJO coworking spaces openings in Accor hotels.
"We are reimagining hospitality not as a place or service, but as infinite connected moments, whether you want to live, work, or play. We are creating a holistic ecosystem around the consumer and WOJO is a great example of how our unique augmented hospitality strategy will allow us to connect into the everyday lives of customers." said Steven Taylor, Chief Brand Officer.
Accor is the first global hotel group to collaborate with a recognized player in the coworking field to present a brand experience that is unique in its scope and content and is open to travelers and locals alike.
Fact sheet

Its new name: WOJO
Its mission: ultimately, to ensure everyone is less than ten minutes away from a place where they can work.
Its location: eight sites in Paris and the Paris region, two addresses in Lyon…
Its customers: more than 5,000 members
Its objective: to have more than 40,000 members and open 1,200 new addresses, including 50 Wojo sites across Europe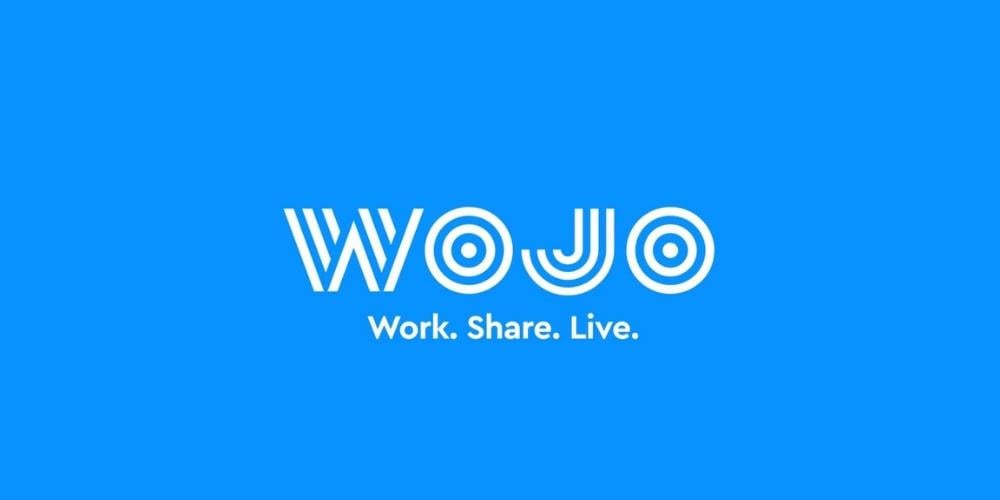 WORK + MOJO = WOJO
You guessed right, WOJO is combination of the words WORK and MOJO (yes, … that get-up-and-go spirit which allows you to accomplish great things!). We chose a different, unusual-sounding name that expresses our brand's desire to offer a positive approach to work and inject new dynamism into the workplace, so you will want to go to work, enjoy being there and get a lot done.
The logo, with its concentric stripes and circles, evokes the idea of a community focused on one shared objective: collective power! All the network spaces will soon proudly sport these new colors – electric blue and grey.
Work. Share. Live.  
That's WOJO's new signature. It reflects our positive mindset and our two major ambitions:
To reunite the world of work by ensuring everyone's personal fulfilment: workspitality

. Each WOJO address will continue to exude that generous, caring spirit, offering even more bespoke services for companies. The objective? To offer its members a different experience of work!

 

 

To stimulate

minds, and spark opportunities so the Wojo teams become business partners. Conferences, programmed business workshops in all the sites, etc. But the brand isn't stopping there – it will also help its members develop their network.
New products and services to suit everyone
Whether you're a freelancer, or work for a small, medium-size or large company, WOJOimagines solutions to develop companies, multiply business opportunities and make well-being a performance lever.  
WOJO has structured its offer into a new set of formats to better meet the challenges created by the transformation in the working world:
WOJO Spots are the network's relay points, and will initially be opened in Accor hotels, so people can work there as and when they please. By 2022, WOJO will have over 1,000 WOJO Spots within Accor's network worldwide. 
The advantages? A personalized welcome, designer surroundings, a friendly atmosphere, and reliable, secure Wi-Fi connection! 
WOJO Corners are quiet and peaceful coworking spaces, designed to help people can get away from the hustle and bustle outside. These Corners will be in Accor hotels and Wojo sites as well as in stations, airports and shopping malls.
The first WOJO Corner has already opened at the Mercure Paris Montmartre Sacré-Coeur. From April, several other Corners will open in Paris and around France in 2019, while more than 100 other addresses will be inaugurated all over Europe by 2022.  
The advantages? A pleasant, peaceful atmosphere, meeting rooms and self-service snacks!
WOJO sites are intended as community hubs and will also be located in purpose-built locations. Half-way between a living space and a work space, these sites will bring together the widest possible assortment of companies! 
We want to be the benchmark in 'workspitality' by developing a large network of venues all over the world that nurture unique, service-enriched work experiences, designed to ensure talents enjoy themselves, perform well and connect.
To accompany these new services and spaces, WOJO is launching an app so coworkers can geolocate WOJO spaces and obtain more information about them, for example their layout and availability. 
The key aspects of our Group's collaboration with WOJO

July 2017: In the context of a fast-growing coworking market and Accor's desire to exist in the sector, creation of a joint venture between Accor & Bouygues Immobilier for the development of coworking spaces under the brand Nextdoor.

 

September 2017 – February 2019 : Innovation Lab's works with NextDoor on the extending the coworking model to spaces in "third places" (Corners & Spots), beginning with the hotels of the Group

 

November 2018: In close collaboration with Innovation lab, creation of the first in-hotel POC at Mercure Montmartre

 

March 2019: Nextdoor becomes WOJO and announces its ambition to create the largest coworking network in Europe through the development of WOJO corners and WOJO Spots, in Accor hotels and also in other "third places" (railway stations, airports , etc.)
The roll-out of WOJO and its complete coworking offer testifies to our Group's ambition to become relevant in the daily lives of consumers.
So, does Wojo give you the mojo?