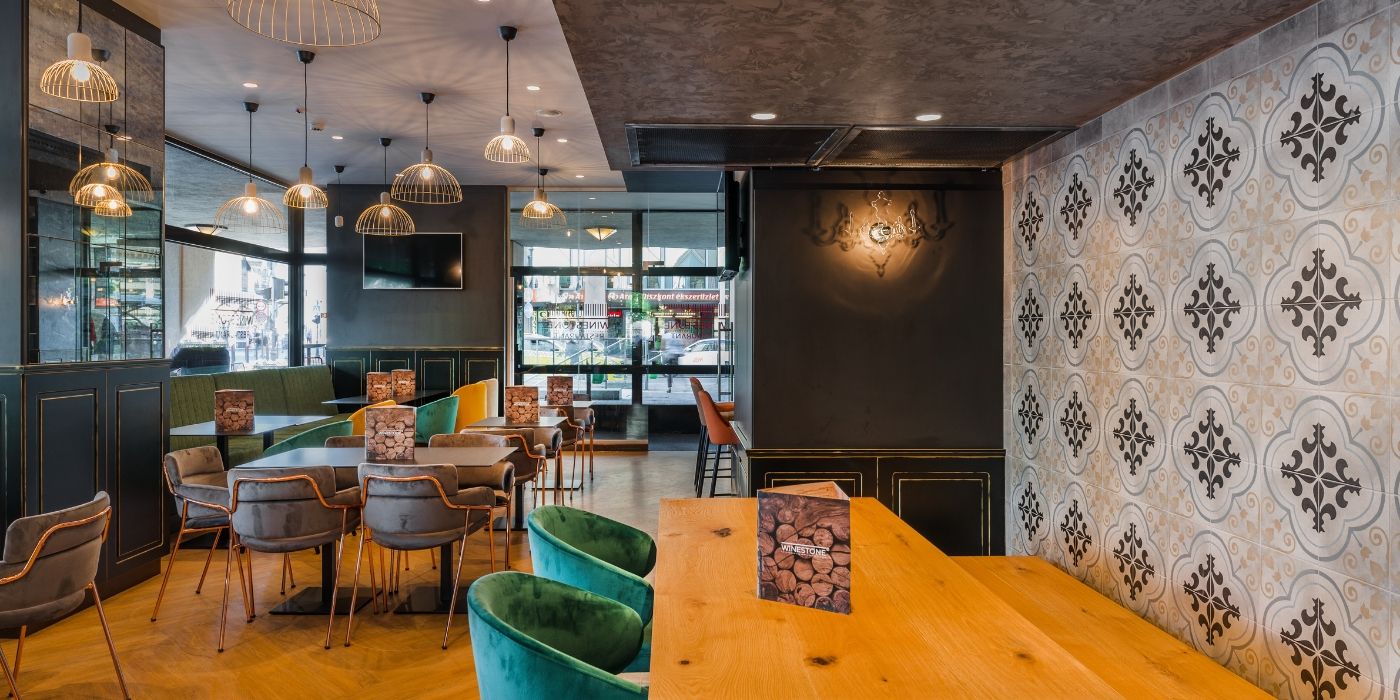 Start the day with a gourmet breakfast, take a lunch break in a modern atmosphere, enjoy typical dishes served on stone boards for dinner.... This is what the new Winestone restaurant at the Mercure Budapest Korona (Hungary) has to offer!
Winestone is a culinary concept that combines a selection of wines made with regional expertise (wine) and typical dishes served on stone boards (stone).
As well as a vast selection of tapas, the menu also offers hot dishes, salads, and desserts. Inspired by the gastronomic delights of each of its regions, the menu has been designed to offer diners a journey of epicurean proportions. As for the wine, the selection is from all over the world. What's more, the open kitchen gives each restaurant a warm atmosphere and welcoming ambiance.
The sixteenth Winestone restaurant recently opened its doors at the Mercure Budapest Korona. 
An authentic atmosphere
An excellent destination for a cultural, festive, and exotic city break! Nestled in the heart of Hungary's vibrant capital, the Mercure Budapest Korona is the perfect place to enjoy sightseeing by bus, boat or on foot to discover the country's hidden treasures.
Whether staying at the hotel or not, guests can now enjoy a restaurant that spans 250 m2 (2690 sq. ft.), with a 150 m2 (1615 sq. ft.) terrace that can accommodate 200 people. A prime opportunity to meet up with friends or family to sample wines and exquisite dishes prepared with passion.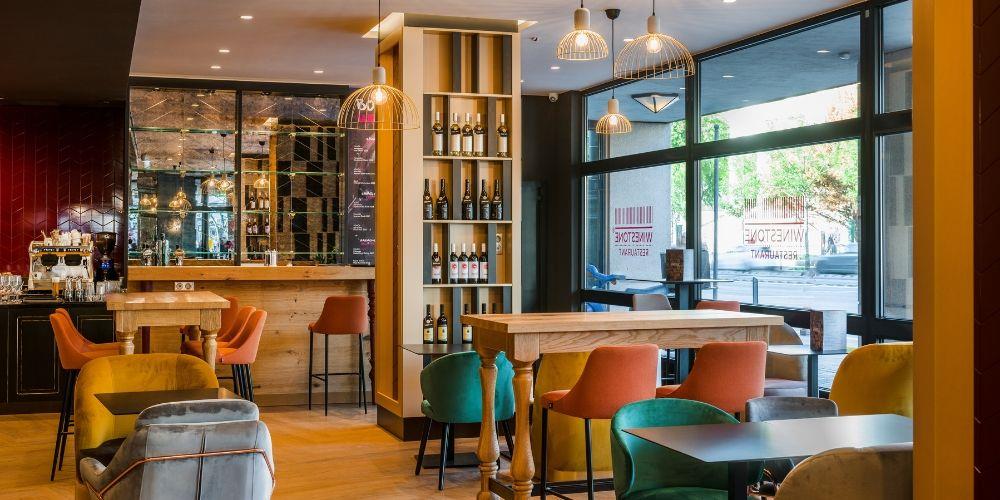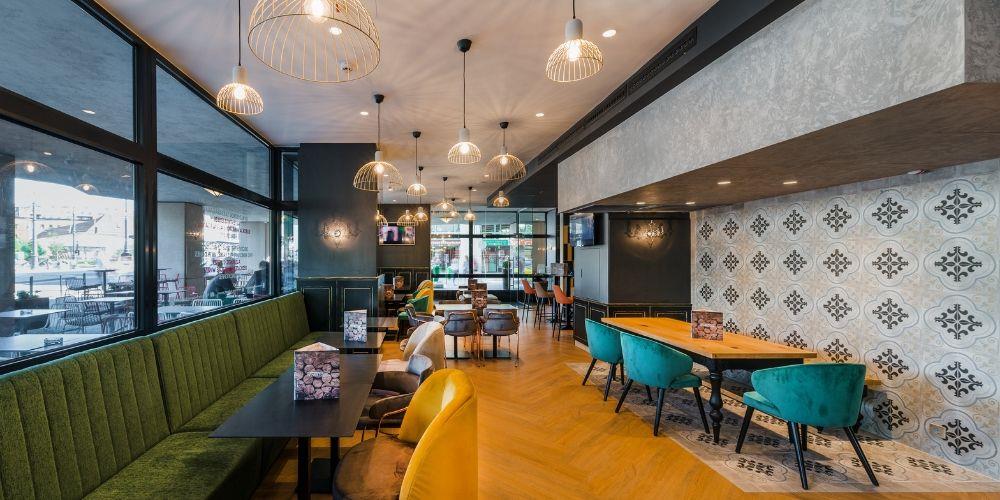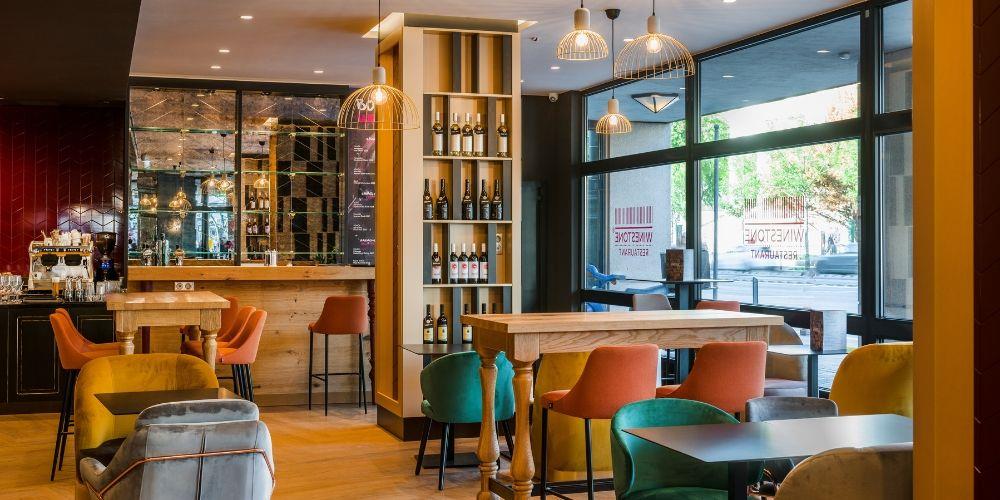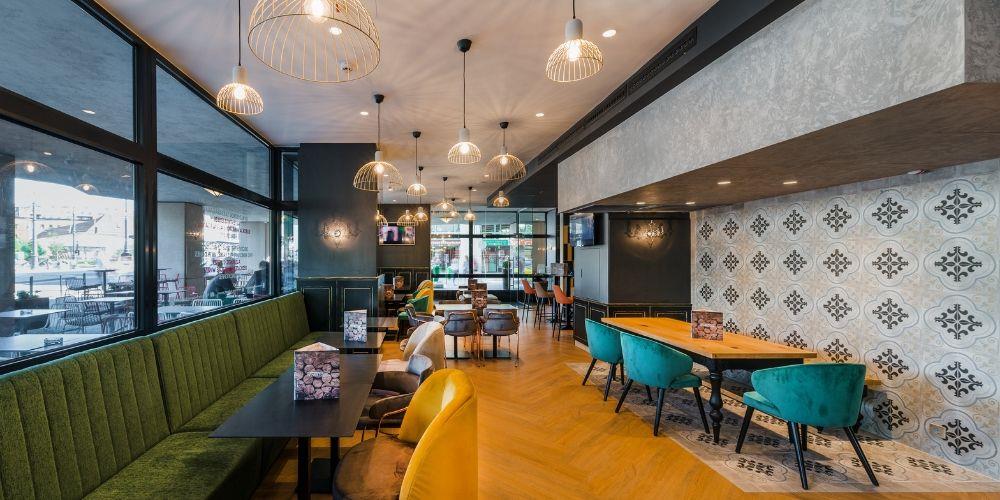 There is a wall showcasing the wines available à la carte, wine refrigerators at the front of the bar, as well new colors—shades of green and copper adorn the Winestone Korona's modern  design.
The manager has chosen a menu that is distinctly different to other Winestone restaurants. Why?
It's a purely commercial decision as almost half of our guests come from Hungary and they appreciate more local specialties, such as Hungarian beef or Mangalica ham. Free range chicken, duck, and trout are also key products here. In terms of the wine selection, 80% comes from Hungary where wine culture is a national heritage and Hungarians are very proud of it.
On top of that, the Winestone Korona store offers an exclusive selection of wines from a winery that can soon be visited. An opportunity to give guests the full F&B experience.
We pay a lot of attention to product quality and the food supply chain. Our goal is to make the Winestone restaurant an attractive and unique place not only for travelers but also for locals.
A constantly evolving concept 
Winestone is continually changing since 2012. Employees of Accor teams in Eastern Europe regularly bring new ideas and initiatives with the sole aim of meeting guests' new expectations. Simple, attractive, authentic and affordable: these are the keywords that most clearly characterize this concept.
The teams are constantly looking to refine dishes while experimenting with new recipes to satisfy guests' palates. Surprise! Guests now have the choice to opt for a vegetarian version of their favorite dishes.
Stay tuned! Seven more Winestone restaurants will soon be opening their doors.